Top 5 videos: 3D printing in construction, and more
Published on October 11, 2020 by
Aysha M.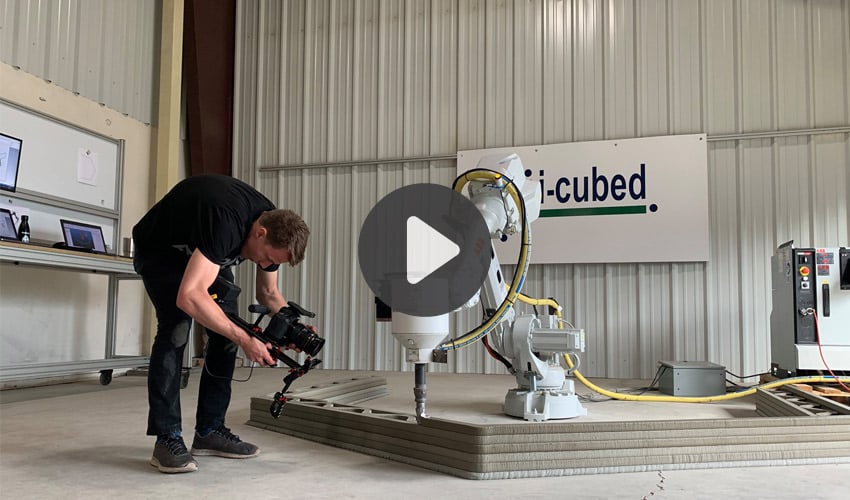 This week we found the top 5 videos about 3D printing and the way additive manufacturing is changing production. The technology has infiltrated many sectors, from medical to automotive – check our selection of the week to keep up with the innovations! If you enjoy these, you can view even more 3D printing videos on our Youtube channel. Hope you'll enjoy and have a great Sunday!
Top 1: ADDITIV digital World, the virtual AM event
While all physical events have been cancelled due to the health crisis, we had to reinvent ourselves and find ways to keep networking with the AM community, sharing our innovations and advancing the industry. That is why we, at 3Dnatives, launch our own virtual events, under the name ADDITIV digital. After the success of the French and Spanish editions, ADDITIV digital World will take place on October 22nd, with experts from companies such as MIT, NASA and Facebook speaking at the conferences. Registration is free, take advantage! The event will take place from 8am to 6pm (EDT), don't miss it!
TOP 2: i-cubed makes its way into construction 3D printing
As we know, additive manufacturing allows the construction industry to erect structures faster, with less labor and lower associated costs. While we are not able to 3D print our house on the site of our choice at this time, many projects looks very promising. Today we introduce you to i-cubed, a company that uses an ABB robot and Mastercam software to extrude concrete and design, layer by layer, a complex structure. The machine is capable of 3D printing the walls of a 110 square meter house. i-cubed is already working on their second printing system capable of reaching 185 square meters!
TOP 3:  Can we 3D print human skin?
Bioprinting has thus far produced an ovary, a bionic eye, ear, elastic bones, lungs, a heart, and even skin, which is the largest organ on the human body! Today, it is already possible to lay down strips of 3D printed skin on an affected area. Doctors and scientists are testing bioprinters that can create skin transplants. For instance, a group of researchers at Rensselaer Polytechnic Institute in New York have conceived of a way to 3D print living skin that even contains blood vessels!
TOP 4: Laser materials processing
More and more technology centers are developing new solutions for the additive manufacturing industry. A research group known internationally as LUT Laser focuses on investigating and developing efficient methods and processes for industrial additive manufacturing based on a laser beam. The focus areas of the laboratory research include traditional welding, surface treatment and cutting of metallic materials and processing of non-metallic materials.
TOP 5: Pollen AM invests in ceramics
Today, there are many additive manufacturing technologies that are compatible with a multitude of materials. Ceramics is one of them. While it is still a niche market (which is largely dominated by plastics), some companies are eagerly opting for this material, which offers many interesting properties. The manufacturer Pollen AM, has developed a technology that is compatible not only with plastic granules, but also with metals and ceramics, such as aluminum oxide or alumina. This technique has high thermal conductivity and hardness. It is particularly popular in the medical sector and in the electronic industry.
What did you think about the videos of this week? Which one is your favorite? Tell us in a comment below or on our Facebook and Twitter pages! And don't forget to sign up to our free weekly Newsletter to keep updated on all the latest news in the 3D industry coming straight to your inbox!