Top 5 Videos: 3D printing for e-bikes and more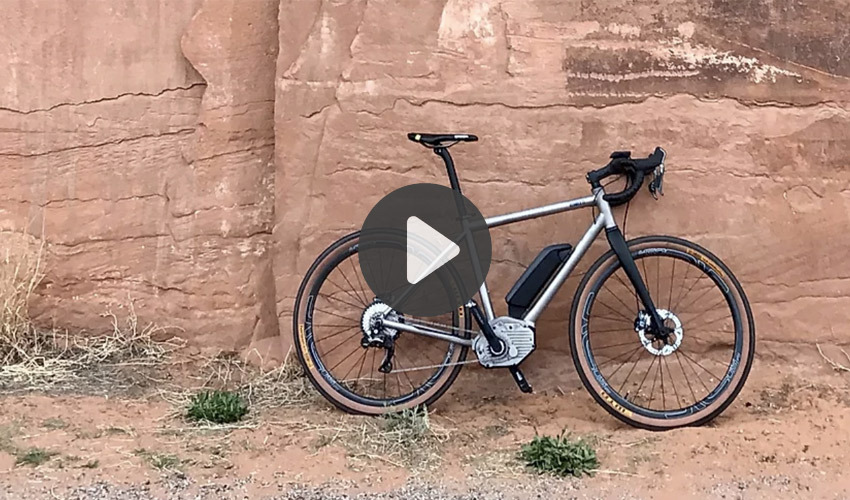 This week we found the top 5 videos about 3D printing and the way additive manufacturing is changing production. The technology has infiltrated many sectors, from medical to automotive – check our selection of the week to keep up with the innovations! If you enjoy these, you can view even more 3D printing videos on our Youtube channel. Hope you'll enjoy and have a great Sunday!
Top 1: Mass Production in Additive Manufacturing
Additive manufacturing applications are rapidly evolving. Manufacturers are moving from rapid prototyping to small or even large series production. Their objective is to leverage the benefits of additive manufacturing such as the ability to design custom-made, complex and durable parts thanks to high-performance materials and industrial machines. What are the challenges companies face when adopting additive manufacturing for mass production? Do current supply chains allow for this type of production? How can manufacturers overcome these challenges? In this webinar with 3D Printing Solutions by Arkema, EOS and Erpro Group we discuss mass production in additive manufacturing. this
Top 2: Titanium motor nods – a game changer for e-bikes
Sandvik additively manufactured a motor node using premium titanium powder, a high-end material for high-end e-bikes. The request for innovative nodes came from GSD Global, an engineering and design consultancy company with long-standing experience of creating premium e-bikes. The 3D printed motor nodes improve performance, energy efficiency, and durability, all while reducing manufacturing cost by 75%, as well as material waste, and time to market! If such impressive results are not the best proof of a game-changing technology, then what is?
Top 3: MX3D Robot Arm part 2
MX3D additively manufactured an optimized industrial robot arm, that was reverse-engineered from the original model. The new version is now completed and ready to be used. The stainless steel robot arm is fully 3D printed with Wire Arc Additive Manufacturing (WAAM), which is a variation of a Direct Energy Deposition (DED) technology. The optimized model is 50% lighter compared to the original part!
Top 4: BigRep teaches how to optimize part orientation
In this episode of BigRep Academy, the additive manufacturing educational series, one of BigRep's Senior Consultants, Michel David talks about how to better orient your parts while 3D printing. This video will teach how the part orientation contributes to the final mechanical properties of the piece. Michel David also talks about the best ways to optimize the part strength or minimize support materials. Don't miss out on the useful information!
Top 5: A Mansion 3D printed in one week
The construction sector has undergone a real revolution following the introduction of robotic 3D printers, capable of manufacturing concrete buildings in a matter of hours. In this video you can see what an actual 3D printed house looks like, inside and out. This small mansion was built in one week, and as for the required labor, it took only one person to do this much in such a short period of time! Or rather, one person and a huge construction 3D printer, created by a Danish company COBOD.
What did you think of these videos? Drop a comment below or on our Facebook and Twitter pages! And don't forget to sign up to our free weekly Newsletter to keep updated on all the latest news in the 3D industry coming straight to your inbox!