TOP 5 VIDEOS: 3D printed skin and bones for Mars astronauts and more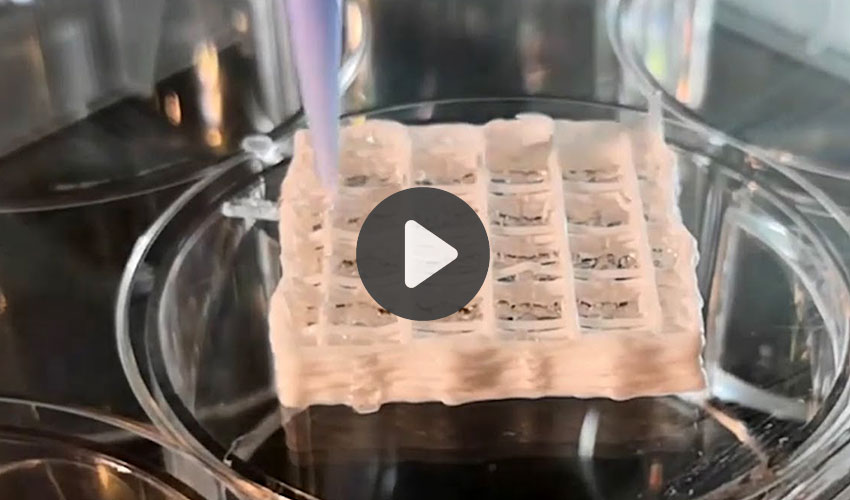 This week we found the top 5 videos about 3D printing and the way additive manufacturing is shaping our society. The technology has infiltrated many sectors, from medical to automotive! Check out our selection of the week to keep up with the innovations! This week we touch on bioprinting skin and bones for mars astronauts, 3D printed Lamborghinis and much more! If you enjoy these, you can view even more 3D printing videos on our Youtube channel. Hope you'll enjoy and have a great Sunday!
Top 1: A father and son 3D print a Lamborghini in their garage
A physicist from Colorado has created a Lamborghini Aventador with his son, using 3D printing. The duo have been using FDM printers to print the majority of parts of the car, from rear lights, to fixtures and brackets. The project started over a year ago and so far more than 220 spools of thermoplastics have been used. The father, influenced by a car videogame, decided to create the supercar in order to show the advantages of technology and engineering to his son. You can read more about this project in our article, here.
Top 2: Milwaukee school of engineering is teaching additive manufacturing to its students with the help of Stratasys
The school of 2,900 students, located in the heart of downtown Milwaukee, has ties with 47 manufacturing companies, including Kohler, Snap-on Tools, Baxter Medical and Master Lock. The 3D printing lab at MSOE (Milwaukee School of Engineering) supports numerous additive technologies, making it a unique model for connecting industry and education. Watch the video to find out how Stratasys helps Milwaukee School of Engineering train students on additive manufacturing and provide professional service to their business partners.
Top 3: 3D printed skin and bones for Mars astronauts?
Due to lack of gravity in deep space, bones, skin and muscles are heavily affected. Experts have been working on utilising 3D printing technologies in order to overcome current health issues. Injured astronauts on their way to Mars could heal themselves by printing artificial skin and bones using their own cells, according to the European Space Agency (ESA).
Top 4: Silicone is changing the automotive industry as we know it
Additive Manufacturing is becoming more and more widely used in our modern industry. No longer just limited to prototyping in specific industry sectors. 3D Printing has been introduced on an industrial level in various applications and will be an entire part of the factory of the future. 3D printing of silicone can revolutionize the transportation industry. It can provide many solutions for durable parts in specific cases, such as on-demand printing of customized gaskets for engine blocks. Silicones are the material of choice in many industries due to their outstanding properties like heat resistance, flexibility, and durability in extreme conditions.
Top 5: Sophomores 3D print prosthetic hand for 6 year old girl
Students at Clayton-Bradley academy were given the task of creating something that would impact them. Two girls, decided to use their skills to help someone else, a 6 year old African amputee girl. The duo used FDM 3D printers and produced the functional part which they then offered to the girl. Click on the video to see the whole story.
What do you think of our selection of 3D printing videos? Drop a comment below or on our Facebook and Twitter pages! And don't forget to sign up to our free weekly Newsletter to keep updated on all the latest news in the 3D industry coming straight to your inbox!