TOP 5 VIDEOS: A 3D printed shell for a tortoise…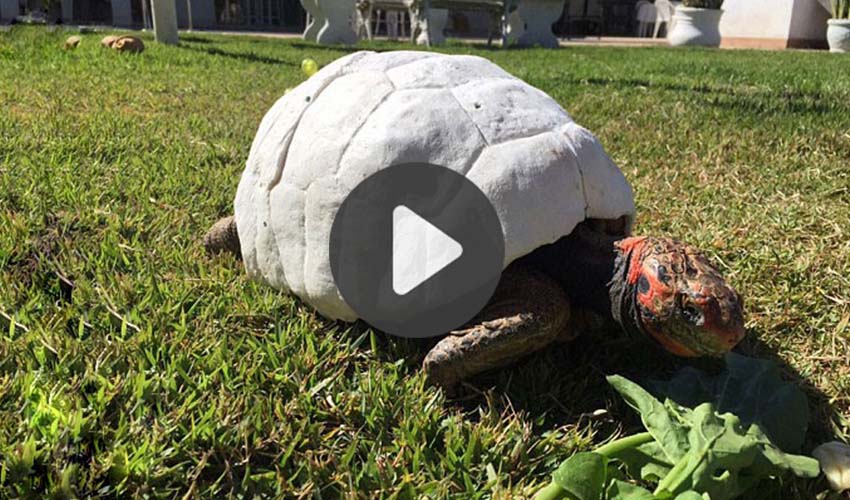 This week we found the top 5 videos about 3D printing and the way additive manufacturing is shaping our society. The technology has infiltrated many sectors, from medical to space! Check out our selection of the week to keep up with the innovations! This week we touch on the TripleCell technology from New Balance, a 3D printed shell for a tortoise and much more! If you enjoy these, you can view even more 3D printing videos on our Youtube channel. Hope you'll enjoy and have a great Sunday!
Top 1: TripleCell is New Balance's 3D printing platform
In collaboration with Formlabs, New Balance has launched a new 3D printing platform for its trainers that is called TripleCell. With this platform, the company based in Boston will release two trainers, the 990 Sport in June and the FuelCell Echo in September. Their technology should provide the same cushioning experience found in the classic trainer but it will be 10% lighter. Also, this solution allows for mass production of the trainers – a new trend in 3D printing has been to move away from simple prototyping to series production. Find out more below!
Top 2: 3D printed shell for tortoise
This is not the first time 3D printing technologies come to the help of injured animals. From 3D printed implants, prostheses and orthoses, these devices can suit every and any animal's needs by being custom-made for them. Personalisation is one of the main benefits of 3D printing – it is easier and cost effective to adapt a model compared to other traditional manufacturing methods. Find out how Freddy survived the fire that burned his shell!
Top 3: MINK, the portable makeup 3D printer
The Mink concept started in 2014 and was unveiled at the TechCrunch Disrupt conference that year. Five years later, the world's first ever portable makeup 3D printer from Mink will officially be available for pre-order. With the press of a button, you will be able to create an image that contains all your own cosmetics and you can do this from anywhere you want!
Top 4: Print your own mini BMW model
While many car manufacturers use additive manufacturing to produce finished parts, BMW has decided to use technology to present its new concept car and offer an attractive physical scale model to its future customers. Named Vision M Next, this vehicle is a sports car with many futuristic features. Its 3D model can be downloaded free of charge and can be printed on an FDM desktop machine so that everyone can actually see the car.
Top 5: Kenyan doctors turn to 3D printing
3D printing is increasingly becoming an important tool for doctors. In the video below, this Kenyan doctor explains how they are using the technology to improve operations and healthcare. One of the main benefits of 3D printing is that you can model what you need to practise for surgery. Find out more below!
What do you think of our selection of 3D printing videos? Drop a comment below or on our Facebook and Twitter pages! And don't forget to sign up to our free weekly Newsletter to keep updated on all the latest news in the 3D industry coming straight to your inbox!