Top 5 videos: 3D printed prosthetic arms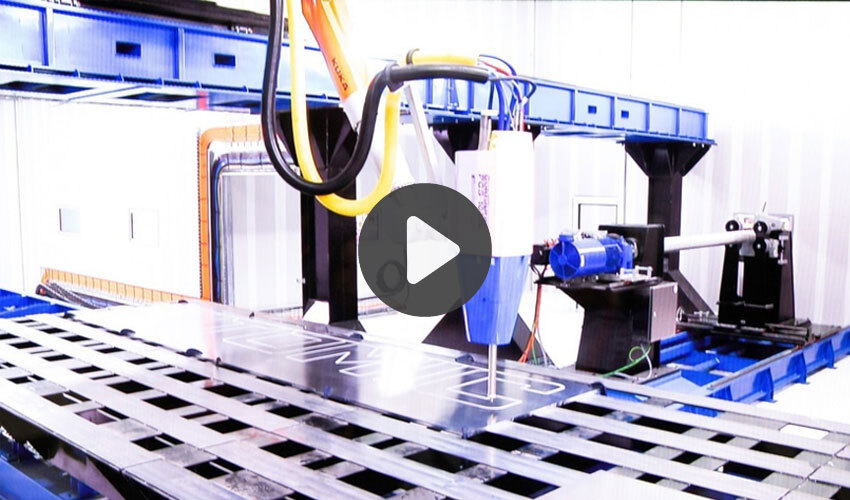 This week we found the top 5 videos about 3D printing and the way additive manufacturing is changing production. The technology has infiltrated many sectors, from medical to automotive – check our selection of the week to keep up with the innovations! If you enjoy these, you can view even more 3D printing videos on our Youtube channel. Hope you'll enjoy and have a great Sunday!
Top 1: 3D printed prosthetic arms
Creating a functional limn straight from your basement? It's possible thanks to additive manufacturing! A two year old non-profit in Colorado 3D prints prosthetic arms for kids, run by Dakota Welch from the basement of his house that he called "Creation Station". Prosthetics can be extremely expensive, but thanks to 3D printing technology and an inspired initiative of Dakota Welch, kids from all across the United States can have new hands, for free.
Top 2: HP & Jabil revolutionize manufacturing by using AM to "print the printer"
Transforming a manufacturing industry worth trillions of dollars is not easy, and it can't be done by just one company, regardless of its size. Therefore, HP chose Jabil to help them print a printer. Leveraging Multi Jet Fusion technology and Jabil's manufacturing expertise to bring printer to market faster and at reduced cost.
Top 3: Canadian non-profit 3D prints prosthetics for poor countries
More about kindness and 3D printed prosthetics, this time it's about a Canadian non-profit organization helping children with disabilities in the poorest countries in the world. Sadly, 90% of people who need prosthetics do not have access to them. Typically, it takes a prosthetic technician about a week to make a prosthetic device, but with additive manufacturing, it has become possible to significantly speed up the process – up to 20 prosthetic devices in one week. You can find out more about this non-profit HERE.
Top 4: Titomic Kinetic Fusion – World's Largest Cold Spray Additive Manufacturing
Titomic Kinetic Fusion is arguably the world's fastest additive manufacturing technology. Moreover, it reduces carbon emissions by 60% and material waste by as much as 80%. TKF works by firing metal particles, like titanium, onto a substrate, at supersonic speeds.
Top 5: BMW Group Additive Manufacturing
In this video you can take a closer look at the BMW Additive Manufacturing Campus. The new centre brings together production of prototype and series parts under one roof, along with research into new 3D printing technologies, and associate training for the global rollout of toolless production. The campus, which came at an investment of €15 million, will allow the BMW Group to develop its position as technology leader in the utilisation of additive manufacturing in the automotive industry.
What did you think of these videos? Drop a comment below or on our Facebook and Twitter pages! And don't forget to sign up to our free weekly Newsletter to keep updated on all the latest news in the 3D industry coming straight to your inbox!