Top 5 Videos: 3D printed orthopaedic implants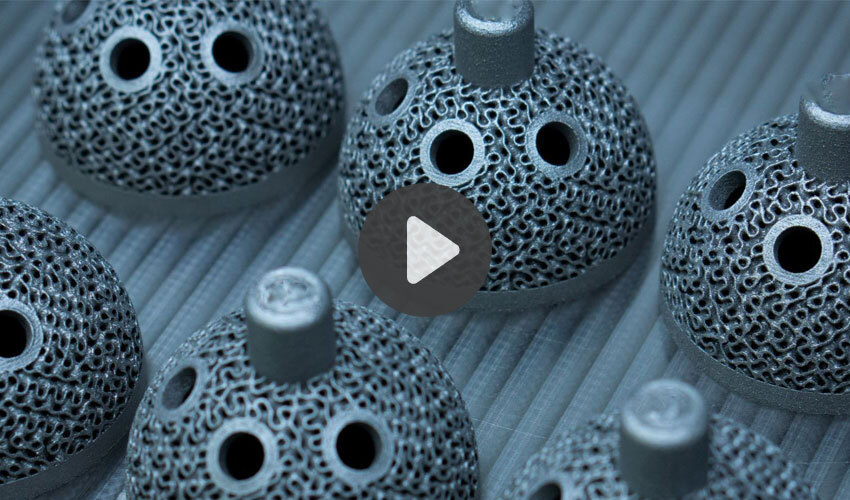 This week we found the top 5 videos about 3D printing and the way additive manufacturing is changing production. The technology has infiltrated many sectors, from medical to automotive – check our selection of the week to keep up with the innovations! If you enjoy these, you can view even more 3D printing videos on our Youtube channel. Hope you'll enjoy and have a great Sunday!
Top 1:  3D printed orthopaedic implants for Croom Precision Medical
Reliability and consistency are key attributes to any manufacturing operation but especially so in the orthopaedic implant industry. To help  Croom Precision Medical  achieve reliable and consistent results, they turned to Renishaw to 3D print orthopaedic implants.  CPM sees it  as a smart financial investment and a long-term vision, not just a short-term one. By embracing additive manufacturing technology, CPM are looking forward to reduce the cost of goods and at the same time have high-quality orthopaedic implants.
Top 2: Data Management in Additive Manufacturing
AM is fundamentally changing how we manufacture products, but we don't think often enough about its relation to Data Management. Learn more about ASTM International's Additive Manufacturing Center of Excellence and its roadmap for data management in additive manufacturing. This informative video includes interviews with AM professionals from NASA, Siemens, GE, and more!
Top 3: Ultimaker: Flame retardant materials for 3D printing
Flame retardant materials enable advanced applications in aerospace, automotive, railway and electronic markets. 3D printing experts from Clariant and DSM talk about the advantages of such materials, their applications and the role of Ultimaker.
Top 4: Customer Success Story: Re3DTech
Paperless Parts is a secure, ITAR registered and compliant cloud-based platform that is revolutionizing manufacturing. Their software is a difference maker for Re3Tech, a company that offers prototyping and production services. What is so great about Paperless Parts? How do they work with Re3Tech? Find out in the video!
Top 5: Siemens Energy Innovation Center | 3D Printing for Production
The Siemens Innovation Center is a unique facility that offers a pairing of design with manufacturing, implementing robotics, rapid prototyping, and on-site metal additive manufacturing. After Siemens Energy saw the capabilities of the Markforged 3D printers, they decided to get it in order to be able to fast prototype and maybe potentially use it as a final tool. Now Markforged industrial printers act as a digital factory for the employees at the Center.
What did you think of these videos? Drop a comment below or on our Facebook and Twitter pages! And don't forget to sign up to our free weekly Newsletter to keep updated on all the latest news in the 3D industry coming straight to your inbox!