Top 5 Videos: World Music Day edition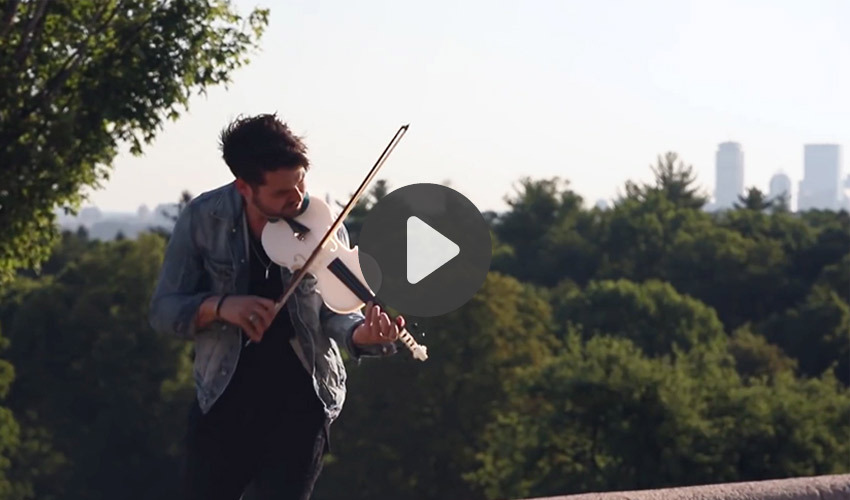 This week we found the top 5 videos about 3D printing and the way additive manufacturing is shaping our society. The technology has infiltrated many sectors, from medical to automotive; but since today is World Music Day, we decided to select videos that are related to music! Enjoy watching how additive manufacturing is steadily penetrating the music world.
Top 1:
A guitar that sounds good AND is indestructible? Additive manufacturing made it possible! Researchers and engineers united to build world's first smash proof guitar. Perhaps, they were, at least partially, inspired by certain rock musicians who have a habit of smashing their guitars at the end of a set, and more often than not, they seem to enjoy it. Creating a guitar that would not break after a passionate concert was a good occasion for researchers and engineers to demonstrate how steel can be strong but also very light at the same time. And who is a better candidate to test the unique guitar than a legendary musician, a guitar virtuoso, Yngwie Malmsteen? Advanced 3D printing technology and a rock icon in the same video? Count us in!
Top 2:
To introduce its updated formulation of White Resin, Formlabs partnered with violinist Rhett Price to compose and perform a song using the 3D-printed instrument.  The white resin is capable of producing more vibrant color for clean, bold prints. Is it possible to build a functional violin using additive manufacturing? Would it sound good? The answers are YES – Formlabs engineer Brian Chan created a fully-functional 3D-printed acoustic violin, and you can listen to Rhett Price performing a song on it!
Top 3:
A 3D printer that can sing? This is definitely something that you do not witness too often. The Anycubic 3D printer must have been through a lot (of torture) to learn how to sing… and dance. Curious about the result? Then this funny video is for you.
Top 4:
Using HP 3D printer from MJF 580 series, Michael Crocket, an HP software engineer himself, designs violins. These violins not only sound surprisingly good, considering that they are made from Nylon, which is not a traditional choice for violin makers, but they also look mesmerizingly beautiful! Jet Fusion 580 can print full-color parts while maintaining the mechanical properties and quality of the parts.
Top 5:
In this project, 3D printing technology is used to fix a broken piano. With several key caps broken and a few others missing, it is now impossible to play this piano. However, additive manufacturing seems to be the right solution to this problem. In this video, you can see all steps of the process, from using CAD software to placing the newly 3D printed key caps onto the piano keyboard.
What did you think of this week's special edition of the TOP 5? Drop a comment below or on our Facebook and Twitter pages! And don't forget to sign up to our free weekly Newsletter to keep updated on all the latest news in the 3D industry coming straight to your inbox!