Top 5 Videos: How to make 3D printed face shield against COVID-19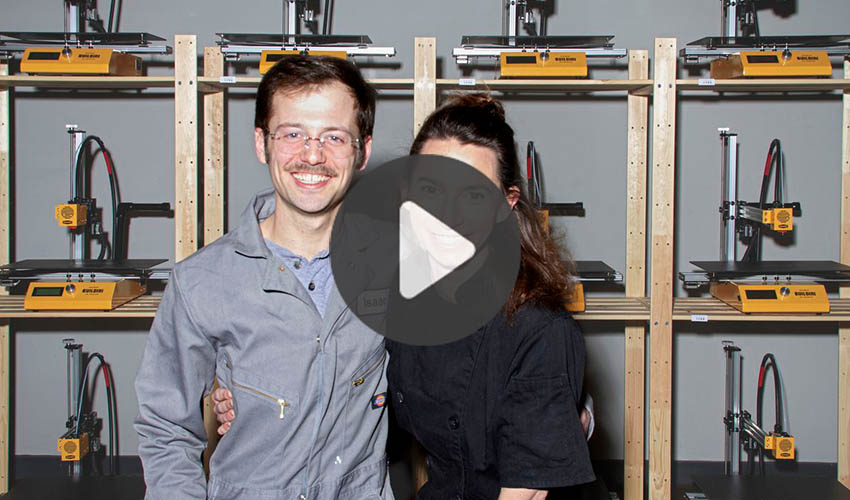 This week we found the top 5 videos about 3D printing and the way additive manufacturing is changing production. The technology has infiltrated many sectors, from medical to automotive – check our selection of the week to keep up with the innovations! If you enjoy these, you can view even more 3D printing videos on our Youtube channel. Hope you'll enjoy and have a great Sunday!
Top 1: 3D printing face shields to protect against COVID-19
In Liverpool, United-Kingdom, a couple is making 300 face shields using 3D printers in their basement. There has been some talk about the effectiveness of wearing face masks only, therefore this initiative should provide even more safety to those who come into contact with the COVID-19 virus. The couple makes and sells custom 3D printers, which explains why they could answer this demand. They decided to start 3D printing these shields when they heard that the county was planning to open a site in the city where people could go to be tested for the coronavirus. They figured the county would need face shields for the safety of workers performing the tests. A similar initiative was introduced by Prusa. The company is also producing shields for medical staff using its 3D printer farm.
Top 2: Assembling the 3D printed medical face shield from Prusa
As we mentioned, Prusa has also released a model of a 3D printed medical face shield. In the following video it shows you how to assemble it to get the best results! Josef Prusa, the founder of the open-source 3D printing company explains on its website: "I don't intend to hamper the vibe we have now – not by a long shot, but printing respirators might not be the best idea at this time. Let me explain. None of the designs available right now have been tested to ensure they provide the protections needed, at least none of the ones I am aware of. To help with this, we have collected as many designs as we could find, and are working with experts to see if we can verify which ones really work. What are the key focus points? First, it's the sealing, then the filter itself, the filter to the mask, and how the mask attaches to the face – it all must be perfect. Most of us print rigid materials that are hard to make compliant for seals. Even if we can get a good seal, will it remain functional e.g. even when the wearer talks?" 
Top 3: 3D printed hand-free door opener
Another useful device during the current health crisis is the 3D printed the hands-free door opener designed by Materialise. By using your arm instead of your hands, everybody can actively avoid further spreading of the Coronavirus and make a change. You can find many more initiatives that aim to fight the spread of the virus HERE.
Top 4: 3D printing to accelerate production of car parts
In the UK, Briggs Automotive Company (BAC), the British manufacturer behind the BAC Mono and BAC Mono R single-seater supercars, has announced its continued adoption of 3D printing. The company said it is partnering with 3DGBIRE, the professional 3D printing expert based in the UK, and using Ultimaker 3D printers, to integrate the technology smoothly in its production workflow. It produced 40 3D printed parts for its vehicle, from prototypes, tooling and end-use components. Check it out!
Top 5: Visualising surgery thanks to 3D printing technologies
As you probably know, additive manufacturing helps the medical sector in many ways, especially in designing custom-made devices that are adapted to the anatomy of each patient. It's also a way for surgeons to make realistic solutions for pre-surgery training. Thanks to anatomical models printed in 3D, the young interns at Marie Lannelongue Hospital can apply their knowledge and skills in vascular surgery in a concrete way. The facility works with manufacturer GE Additive to create accurate and realistic models.
Will you make the 3D printed face shield? Drop a comment below or on our Facebook and Twitter pages! And don't forget to sign up to our free weekly Newsletter to keep updated on all the latest news in the 3D industry coming straight to your inbox!