Top 5 Videos: Public library makes 3D printed face shields
---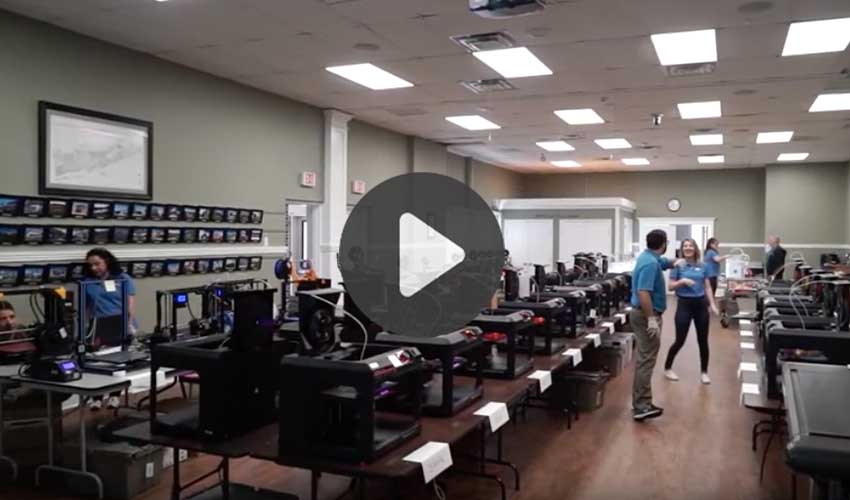 This week we found the top 5 videos about 3D printing and the way additive manufacturing is changing production. The technology has infiltrated many sectors, from medical to automotive – check our selection of the week to keep up with the innovations! If you enjoy these, you can view even more 3D printing videos on our Youtube channel. Hope you'll enjoy and have a great Sunday!
Top 1: 3D printing in libraries
In the United States, and more specifically in New York, a network of libraries is working to 3D print face shields for full protection. These devices are made on FDM machines, specifically Makerbot, Ultimaker and Prusa, and then sent to healthcare workers in need. The library quickly ran its entire fleet of 3D printers and shows that everyone can now help in the fight against COVID-19 :
Top 2: Metal additive manufacturing
ARC Specialities has recently developed a metal 3D printing process based on Directed Energy Deposition. It uses a robotic arm that deposits the aluminium alloy 5356 layer by layer. It is now capable of designing very complex aluminum parts with new shapes and various orientations. It should be noted that the process in question makes it possible to go further; it can even repair parts that have already been manufactured. Check out the technology in action!
Top 3: 3D printing and education
At the Rochester Institute of Technology (RIT) in New York, students learn about metal and carbon composite 3D printing during their studies. This is done in particular through the use of Markforged 3D printers, which today master these two processes. The students carry out their projects on these machines, which allows them to touch both the 3D software and the post-processing. It is a complete training tool that gives them all the cards to be the most operational on the job market later on.
Top 4: What is the importance of simulation?
Paul Heiden is the CEO of Ultimaker and in the video below, he explains the vision of the Dutch company to promote local production through additive manufacturing. He talks about the Cura ecosystem, the most widely used 3D slicer on the market, and discusses features shared with other 3D software. He says that the quality of the STL file is paramount in this production chain and that is why simulation solutions are so important. They offer the possibility to learn more about the printing process, the topology of the part but also the behaviour of the materials used:
Top 5: 3D printed face mask from WASP
WASP has developed a custom 3D printed mask with a replaceable filter, obtained from a 3D scan of the wearer. This is an open-source project that the manufacturer of construction 3D printers has revealed. The wearer can be scanned using photogrammetry with a standard smartphone camera from a distance of 1 meter. All the photos taken are then reprocessed to create a 3D mesh which can be saved as an STL file ready to be 3D printed. You can find out more information about this open-source project HERE.
What do you think of these applications? Drop a comment below or on our Facebook and Twitter pages! And don't forget to sign up to our free weekly Newsletter to keep updated on all the latest news in the 3D industry coming straight to your inbox!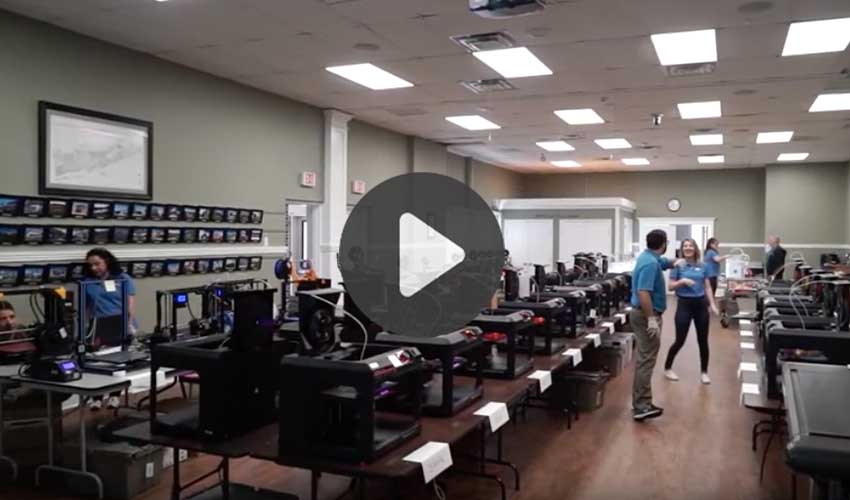 ---
You may also like