Top 5 Videos of the Week: groundbreaking 3D printed building in Dubai…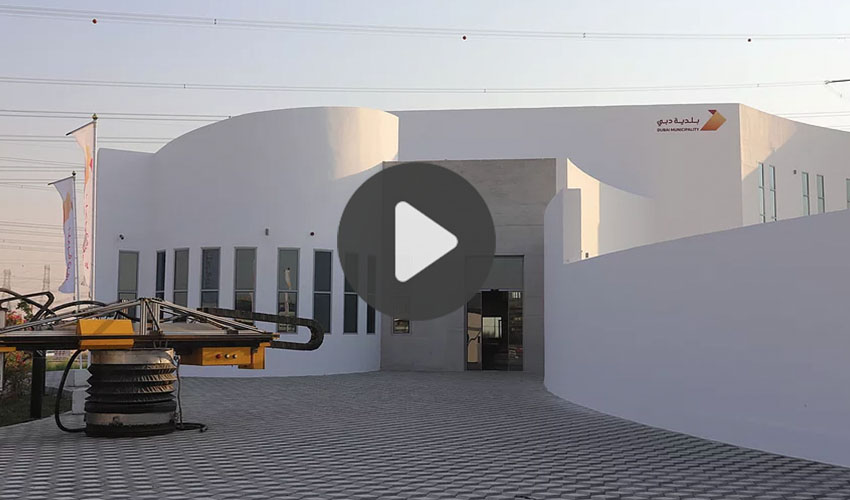 This week we found the top 5 videos about 3D printing and the way additive manufacturing is shaping our society. The technology has infiltrated many sectors, from medical to automotive! Check out our selection of the week to keep up with the innovations! This week we touch on the two-stroy building 3D printed in Dubai and much more! If you enjoy these, you can view even more 3D printing videos on our Youtube channel. Hope you'll enjoy and have a great Sunday!
Top 1: Largest 3D printed building in the world
Apis Cor, one of the first companies to develop specialized equipment for 3D printing in the construction sector has just revealed its successful Dubai project to the world. This project consisted of 3D printing on site a two-story building in collaboration with Dubai Municipality. According to Apis Cor, the main goal of this project was to conduct extensive R&D dedicated to testing the equipment under harsh climatic conditions, developing the 3D printing material and construction technologies, and testing the equipment during a long period of time. Find out below how the project turned out!
Top 2: HARP technology is providing record throughput in 3D printing
Researchers at Northwestern University in Illinois have developed a new 3D printer that can supposedly print at record speed, around half a yard (46 cm) per hour, a ground-breaking throughput in the world of 3D printing. The system is known as HARP (High-Area Rapid Printing) and is based on a patent-pending version of SLA technology. Often, the pursuit of larger parts can come at the cost of speed, throughput or resolution, this is the challenge the researchers have been working on overcoming.
Top 3: 3D printing in a circular economy
KLM Royal Dutch Airlines collects tons of plastic bottles on their flights every year, as a result they've decided to turn this plastic into recycled plastic pellets. They use these pellets to turn it into D printing material, then this recycled 3D printing filament is used to print tools for aircraft maintenance. Check out the process below!
Top 4: Leveraging 3D printing for latest Rolls Royce Black Badge campaign
Anouk Wipprecht, a well-known tech-fashion designer has been making intensive use of 3D printing technologies. In the Rolls-Royce Black Badge campaign she worked with  singer Viktoria Modesta. Anouk has collaborated with Viktoria on several projects in the past, transforming the singer's prosthetic leg in a stylish augmentation. On this project, Viktoria's silhouette was digitized using a high-resolution body scan while the bodice itself was created using an SLS powder-based 3D printing technique to form the extra-lightweight wearable before it was veneered with carbon fiber.
Top 5: #TALK3D Interview with Ric Fulop!
Since its beginnings, the company Desktop Metal has been making a lot of noise in the world of 3D printing and beyond. Founded in October 2015, the company designs, manufactures and markets metal additive manufacturing systems that are revolutionising metal fabrication. Desktop Metal has raised an impressive $438 million in equity funding from investors such as Google, BMW and Ford over the past four years. We thought it was only fitting to have our first #TALK3D interview with Ric Fulop, CEO and Co-Founder of Desktop Metal, to learn more about his disruptive company!
What did you think of this week's top 5? Drop a comment below or on our Facebook and Twitter pages! And don't forget to sign up to our free weekly Newsletter to keep updated on all the latest news in the 3D industry coming straight to your inbox!