Top 5 Videos: Formlabs' Fuse 1, DMLS explained, 3D printed schools and more!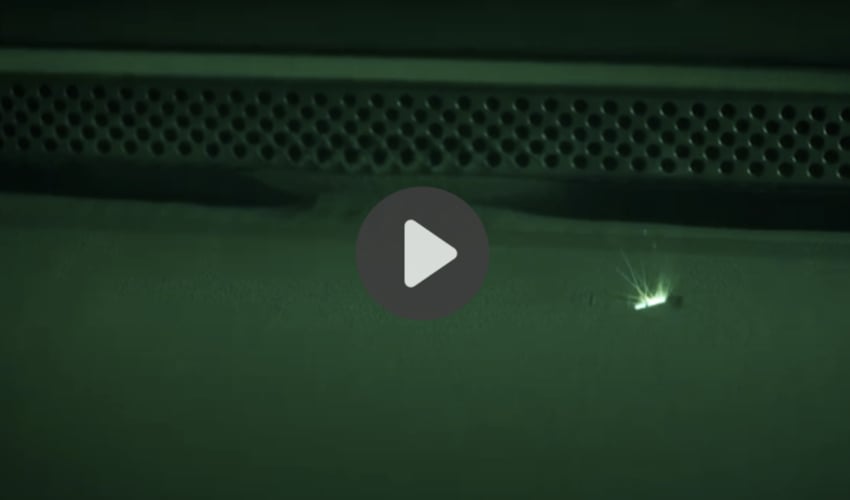 We've selected the top 5 videos on additive manufacturing and how the industry has influenced our society. This week's selection covers the latest innovations and applications across many sectors including Formlab's latest product launch, the first ever 3D printed school and more! You can find even more 3D printing videos on our  Youtube channel. Hope you'll enjoy and have a great Sunday!
Top 1: Formlabs launches the Fuse 1
Formlabs unveiled their highly anticipated new SLS desktop printer at our ADDITIV event earlier this week. For a long time, the lack of affordable and simple solutions has limited SLS technology to industrial applications. The Fuse 1 breaks ground as an affordable compact SLS 3D printer. Available from $18,499, Max Lobovsky, CEO and co-founder of Formlabs, hopes that the machine will enable companies with smaller budgets to finally "benefit from the design freedom and high productivity SLS 3D printing provides". The machine itself is based on Surface Armor technology, and along with Formlabs' print preparation software, Preform, and powder recovery station, the Fuse Sift, forms part of a comprehensive workflow.
Top 2: Direct Metal Laser Sintering (DMLS)
Northrop Grumman Corporation is a global company which specialises in space and defense technologies. In the video below, JT Wojtowicz, a Manufacturing Engineer, explains the process of the new Direct Metal Laser Sintering or DMLS technology. Predicated on laser sintering, DMLS builds parts from metal powders. Northrop Grumman Corporation opt for an aluminium powder and a 400 watt laser. You can find out more about how the company use DMLS below:
Top 3: World's First 3D Printed School
Though not the first 3D printed building to be featured in our weekly selection of top 5 videos, this project nonetheless embarks on uncharted territory. The pilot project comes from ThinkingHuts, a non-profit founded by Maggie Grout when she was only 15. The intention was simple: make education more accessible. The lack of access to education is a major global issue, which has only worsened during the pandemic. Partnering with Hyperion Robotics and Studio Mortazavi, ThinkingHuts hope to contribute to a sustainable and durable solution to this crisis by building 3D printed schools in areas lacking education infrastructure and teaching members of those communities how to use the 3D printer.
Top 4: 16-year-old 3D Prints Functioning Speedboat Drive
Luca Dalbosco, a talented 16 year old, has built a fully functioning speedboat drive in just a few weeks. Despite having an FDM 3D printer at home, Dalbosco found that the some of the final parts lacked the stability required for a functioning speedboat drive, a quality that Selective Laser Sintering (SLS) was sure to provide. As such the boy reached out to Sintratec, who both sponsored and 3D printed the SLS components with the help of their SLS 3D printer, the S2. You can watch the speedboat drive in action below!
Top 5: Biomodex's new 3D printed surgical training solution
Additive manufacturing has been becoming increasingly important within the medical field and the number of ways in which the technology has been used is vast. One of the more popular applications of 3D printing is its use in medical training equipment. Biomodex specialise in this application. The company has come a long way since we recognised them as our start up of the month in April 2017. Recently Biomodex has expanded its offerings of neurovascular and cardiovascular patient-specific rehearsal and physician training 3D printed solutions. In this video Biomodex introduce their new echo-guided transseptal puncture training solution.
What did you think of this week's top 5 videos? Which one is your favorite? Tell us in a comment below or on our Facebook and Twitter pages! And don't forget to sign up to our free weekly Newsletter to keep updated on all the latest news in the 3D industry coming straight to your inbox!