Top 5 Videos: 3D Printing Drives the Return of the Stick Shift and More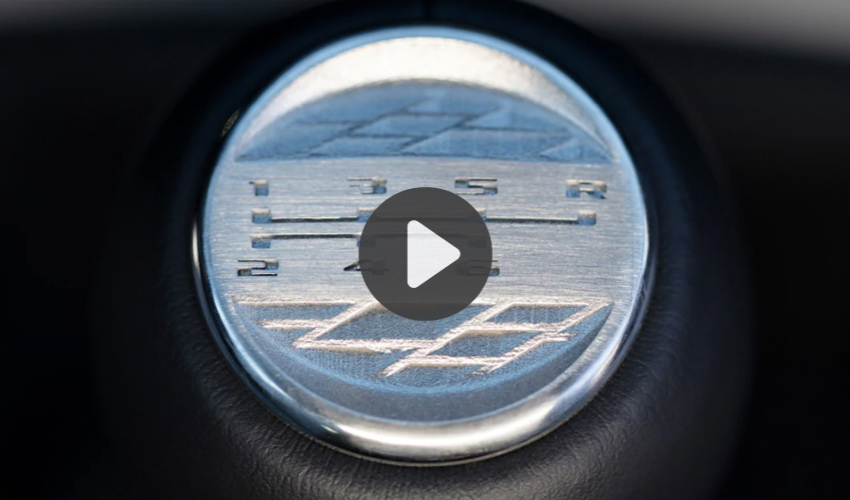 This week we found the top 5 videos about 3D printing and the way additive manufacturing is changing production. The technology has infiltrated many sectors, from medical to automotive: check our selection of the week to keep up with the innovations! If you enjoy these, you can view even more 3D printing videos on our Youtube channel. Hope you'll enjoy and have a great Sunday!
Top 1: AM driving the return of the stick shift
In December last year, General Motors announced the opening of their first center dedicated entirely to additive manufacturing. This is part of the company's initiative to incorporate 3D printing in their production process. One of the General Motor's divisions, Cadillac, has already unveiled two models of the v-series Blackwing which integrate functional 3D printed parts, the CT4 and the CT5. These parts include a manual transmission, two HVAC ducts and an electrical harness bracket. Both models will be available to preorder on February 1. Despite having been GM's flagship brand in their endeavour to move away from manual transmissions, Cadillac is now leading GM's revival of stick shift with the help of additive manufacturing. You can find out more in the video below:
Top 2: WASP's 3D printed eco-sustainable habitat
WASP has finished printing the TECLA supporting structure of the first 3D printed eco-habitat. The project is based on a new circular model of housing, entirely created with reusable and recyclable materials. The TECLA project was started in 2019 as a result of a collaboration between the Italian 3D printing company, WASP, and Mario Cucinella Architects. The pair hope to provide an eco-friendly solution to growing need for housing deriving from the increasing global population. With the completion of their printing stage, TECLA represents a new stage of more sustainable construction. You can watch the construction of the TECLA eco-sustainable habitats in the video below:
Top 3: A.D.A.M
3D printing company Kwambio and WeFund Ventures in Ukraine have developed a project focused on additively manufacturing on-demand 3D printed bone implants, entitled A.D.A.M. Using biopolymer and bioceramic materials, the A.D.A.M platform 3D prints quick and cost-effective bone implants. The implants are tailored to the individual needs of patients, thanks to the platform's additive manufacturing technology which is able to translate CAT and MRI scans into 3D models. The company aims to receive regulatory clearance for bone implants and begin the sales stage in 2022.
Top 4: A
partnership in the dental
industry:
Resin machine manufacturer, Nexa3D and Keystone Industries have signed a partnership to provide healthcare professionals with faster, more agile and more productive dental solutions. The resins offered by Keystone Industries, KeyPrint®, are now compatible with Nexa3D's NXE 400 3D printers. The range includes KeySplint Soft® and KeyModel Ultra® materials, now renowned for the creation of dental and orthodontic models. This new collaboration could well advance the dental additive manufacturing industry:
Top 5: Lobsters and concrete 3D printing
At first glance, it might seem hard to imagine what the link between lobsters and concrete 3D printing could be. Nonetheless, a team of researchers at RMIT have discovered a fairly important correlation. In the course of their evolution, the shells of lobsters, and other crustaceans, developed patterned internal structures, serving to make them harder and more resilient. RMIT researchers found that applying these patterns to concrete 3D printing could support more complex architectural structures and increase the strength of the 3D printed concrete. This led to the development of a new method of concrete 3D printing inspired by the patterns found in lobster shells, that would result in strengthened final structures.
What did you think of this week's top 5 videos? Which one is your favorite? Tell us in a comment below or on our Facebook and Twitter pages! And don't forget to sign up to our free weekly Newsletter to keep updated on all the latest news in the 3D industry coming straight to your inbox!