Top 5 Videos of the Week: 3D printing glass with new technique…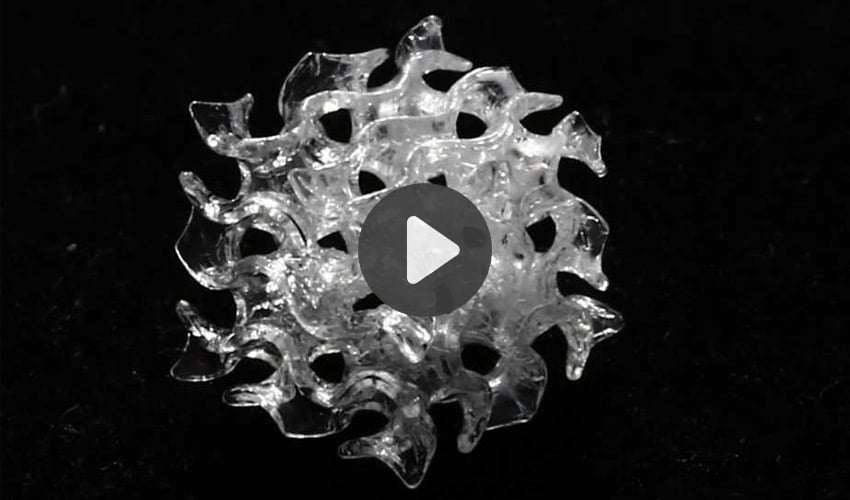 This week we found the top 5 videos about 3D printing and the way additive manufacturing is shaping our society. The technology has infiltrated many sectors, from medical to automotive! Check out our selection of the week to keep up with the innovations! This week we touch on Velo3D's company journey, large-format 3D printing and much more! If you enjoy these, you can view even more 3D printing videos on our Youtube channel. Hope you'll enjoy and have a great Sunday!
Top 1: Let's #TALK3D with Benny Buller from VELO3D
The company VELO3D, launched in 2014,  helps leading industrial manufacturers reach next level design complexity in metal 3D printing. To do so, it offers the Sapphire production 3D printer and the Flow print preparation software, focusing on enabling engineers to achieve as much design freedom as possible with metal fabrication. In the following #Talk3D you will learn more about the CEO of Velo3D, Benny Buller and his vision of the company and the market!
Top 2: ABB presents its RobotStudio to enable 3D printing
ABB is manufacturer of industrial robots and robot systems, in the following video it presents its RobotStudio's 3D printing capabilities. More generally, the RobotStudio is a simulation and offline programming software with which you can program your robot on a PC in the office without shutting down production. The new 3D printing feature eliminates manual programming to allow faster prototype production, it also supports a variety of processes, such as welding and printing with granules or concrete and is ideal for low-volume, high-mix printing.
Top 3: A new method for glass 3D printing
Today, additive manufacturing works with multiple different materials, yet glass is one of those materials that remains difficult to work with. A new technique has emerged from ETH Zurich, a method based on stereolithography, which promises interesting applications. Find out more in the video below!
Top 4: Large-format 3D printing is the future?
In the following video BigRep explains the importance of large format solutions for the industry. This is why the company has developed its BigRep PRO, containing highly modular controls including temperature-controlled filament chambers and build platform. Now that the technology is evolving into a production-ready process, these solutions are crucial to allow users of the technology to move to industrial production.
Top 5: 3D printing in the construction sector
Branch Technology presents its patented Cellular Fabrication (C-Fab) process. Learn how this capability differs from standard 3D printing technologies and construction practices below!
What did you think of this week's top 5? Drop a comment below or on our Facebook and Twitter pages! And don't forget to sign up to our free weekly Newsletter to keep updated on all the latest news in the 3D industry coming straight to your inbox!