Top 5 Videos: How MCE Metrology Uses 3D Printing to Increase Production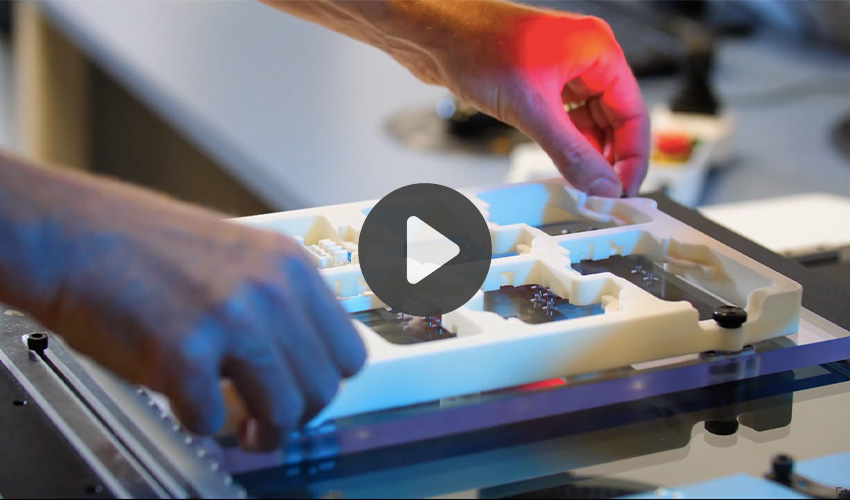 This week, discover how MCE Metrology, a company specializing in coordinate measuring machines, uses 3D printing. Thanks to the machines offered by BCN3D, the company was able to increase its production and save significant sums of money. Next, we meet you in China, where for the first time ever, a retractable bridge has been 3D printed. Finally, ExOne presents its brand new metal 3D printing center located in Germany, with the goal of allowing customers to try out the technology. Happy Sunday—enjoy watching!
TOP 1: MCE Metrology increases production capacities with 3D printing: MCE Metrology specializes in three-dimensional measuring machines. With locations in France and Switzerland, the company uses 3D printing to increase production while reducing time to market. To do this, the company is equipped with a 3D printer from the manufacturer of the BCN3D Epsilon W27 and the Smart Cabinet. What would take 4 weeks using traditional machinery takes just 1 week to achieve with 3D printing. Thanks to additive manufacturing, MCE Metrology will save more than €10,000 and considerably increase its production capacities:
TOP 2: The first 3D printed retractable bridge: In the industrial center of the Baoshan district of Shanghai, the first 3D printed retractable bridge was unveiled. At 9 meters long, the bridge is divided into nine segments and incorporates thirty-six 3D printed triangular panels, each with its own design details. Each of the bridge's panels has been 3D printed with a recyclable composite material, in order to minimize the ecological impact of the project. According to the bridge makers, who did not disclose the technology used in the construction, it required only three days to erect the structure:
TOP 3: ExOne's new metal 3D printing center: ExOne has set up several technology adoption centers to enable customers to test the 3D binder jet printing process. The centers are located in the United States, Japan, and now in Germany. The new center can be found in the town of Gersthofen and offers European manufacturers comprehensive binder jet printing discovery services:
TOP 4: Tomorrow's Build discusses challenges in 3D printed homes: Construction is one of the several industries where additive manufacturing is gaining traction and has promising opportunities for many companies. However, this video from Tomorrow's Build identifies some of the challenges 3D printing faces in the construction industry:
TOP 5: ENGIE Laborelec manages nuclear obsolescence with 3D printing: Nuclear plants face obsolescence regularly; whether due to a nuclear part producer going out of business, no longer producing a specific nuclear part, or a part producer introducing a new replacement that then needs to go through its own nuclear certification. ENGIE Laborelec is applying 3D printing to supply nuclear part consistency on-demand :
What do you think of our selection of videos on 3D printing? Let us know in a comment below or on our Facebook and Twitter pages. Don't forget to sign up for our free weekly newsletter, with all the latest news in 3D printing delivered straight to your inbox!