Top 5 Videos: Unlimited Tomorrow's Prosthetic Arms for Ukraine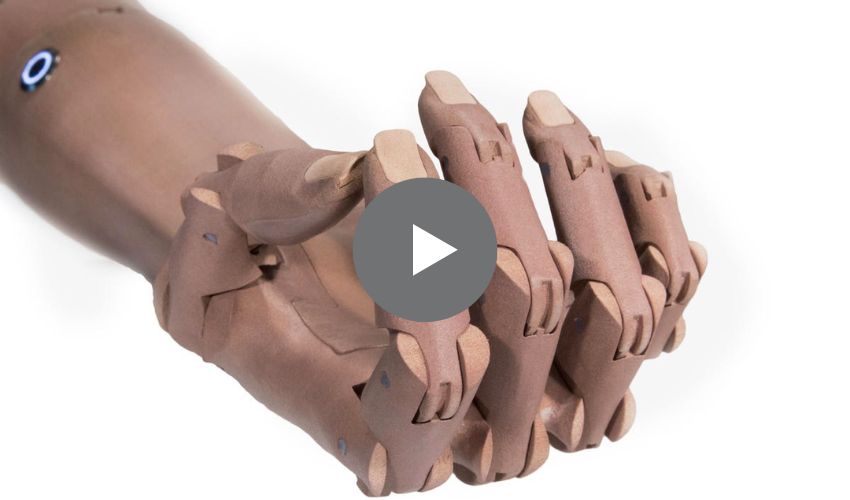 Hello, and welcome to our top 5 3D printing videos of the week. We have an exciting selection of videos for you, from Unlimited Tomorrow's 3D printed prosthetic arms for Ukrainian war victims, to McLaren's use of additive manufacturing for Formula 1. There is also a more technical video from Autodesk about the new features of their modeling software Fusion 360. For the more business minded among you, we have selected a discussion between representatives from Dassault Systemes and a technology advisory agency on the future of manufacturing and product design. Finally, we have a video from the Louisiana Institute of Microtechnology about the application of additive manufacturing for the benefit of scientific research.
Top 1: Unlimited Tomorrow's 3D Printed Prosthetic Arms
3D printing for most of us is business (or pleasure), but it is important to remember that for some people, it means a lot more than that. We have previously written on the applications of 3D printing to make prosthetics, allowing people to live fuller lives with improved mobility. Unlimited Tomorrow is using this idea to aid victims of the war in Ukraine, offering 100 3D-printed prosthetic arms by taking 3D scans to create the cutting-edge devices. The firm is working with Siemens, using their software solutions to take remote scans to allow them to begin work in Ukraine. They also benefited from Siemens' knowledge of Ukrainian healthcare infrastructure to roll out the solution.
Top 2: McLaren And Formula One
Next up, we have a video from McLaren, sports car manufacturer known for their Formula 1 team. This video is 24 hours of work at the McLaren factory. The video features Andrea Stella, F1 Team Principal, who discusses the mindset behind motor racing manufacturing; we also see the teams who design and build the parts for the cars. The latter part of the video focuses on the additive manufacturing aspect of the work, featuring Henry Jarret, one of the technicians. He tells us about the importance of the technology for prototype parts. They use SLA printers to make these parts, and we see the machines in action as part of the 24 hour shift.
Top 3: Fusion360's New Features
For those keen on 3D printing from home who like to make their own files, Fusion 360 is a well-known modeling software from Autodesk which allows you to do just that. You can find in this video a description of the new features, including dropdown menus for ease of use and an improved geometry and stock contour selection with better visualization. The Fusion 360 has also been improved with the addition of
Top 4: The Evolution of Manufacturing
Dassault Systemes is a French software firm. In this video we hear from Stephane Sireau, Vice-President of the High-Tech Systems at the firm, in conversation with Paul Armstrong, head of Here/Forth technology advisory company. First, we get a run-down of each of their respective roles. They then discuss how changes to manufacturing and technology could transfer the business sphere, from digital twins to AI to IoT. There is also talk of the lifecycle of products – a circular economy is becoming increasingly important for the consumer. Of course, sustainability is a part of 3D printing: one benefit of the technology is the material savings, and many firms are working with recycled or waste materials in order to decrease their environmental impact.
Top 5: Micromanufacturing With 3D Printing
Finally, we have a video on the research and innovation side. This video features Dr. Arden Moore, director of Louisiana Tech Institute for Micromanufacturing. He tells us about the use of additive manufacturing to progress scientific ideas. The Institute offers graduate students the opportunity to learn research capabilities, 3D printing skills, as well as communication. We also learn about two PhD project in particular, using lasers and composite micro devices respectively. The team use additive manufacturing to produce these micro devices, as well as prototypes for research.
What do you think of these 3D printing videos, including Unlimited Tomorrow's prosthetic arms for humanitarian aid? Let us know in a comment below or on our LinkedIn, Facebook, and Twitter pages! Don't forget to sign up for our free weekly Newsletter here, the latest 3D printing news straight to your inbox! You can also find all our videos on our YouTube channel.