Top 5: A Closer Look at 3D-Printed Rockets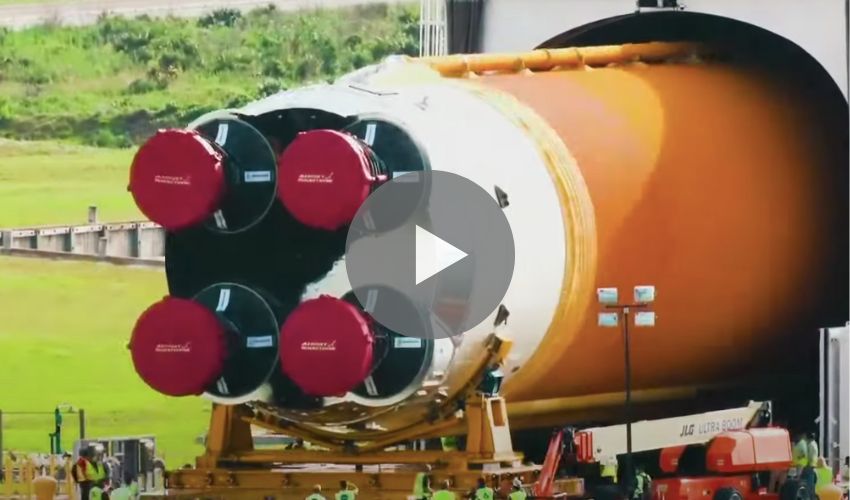 It is that time of the week again! Now that it is finally Sunday, as always we want to introduce you to our top 5 3D printing videos of the week. We start off this week's selection with a video, in which Relativity Space's CEO Tim Ellis answers interesting questions about 3D-printed rockets. Following that, you'll learn more about industry giant Stratasys' acquisition of Covestro. Next, you'll find out why education chiefs in Ireland are now trying to introduce 3D printing technologies to Irish house manufacturers. Then, you'll be introduced to Shining 3D's new solutions that were specially designed for the dental sector. Last but not least, you will discover how 3D printing can be used to create entirely new and complex houses in Japan. We hope you'll enjoy this week's selection and wish you an amazing Sunday!
Top 1: Learn More About 3D Printed Rockets With the CEO of Relativity Space
This first top 5 video is a little unusual because it is a lot longer than most of our choices on the list. However, we wanted to include it because it provides a unique opportunity for viewers to learn more about 3D-printed rockets from leaders in the sector, namely the CEO of Relativity Space, Tim Ellis, and speakers from NASASpaceflight.com. In this hour and 35-minute video, Thomas Burghardt and John Galloway from NSF asked Ellis questions to learn more about how Relativity Space is already innovating in the sector. Check out the video below to learn more:
Top 2: Stratasys to Acquire Covestro
We told you about it early in the week, but in a surprise announcement, leading 3D printing solution manufacturer, Stratasys, will be acquiring the AM business of polymer manufacturer Covestro. The move is an interesting one on the part of Stratasys as it allows for the expansion of Stratasys' materials especially in terms of resins. Stratasys will be acquriing R&D facilities and activities, a global sales team, a portfolio of about 60 AM materials as well as an extensive IP portfolio with both patents and patennts pending. In this video from Green Stock News, you can learn more about the definiitve agreement and what it may mean for both companies and the market as a whole.
Top 3: New 3D Concrete Printing Course in Ireland
After companies in other countries like the United States and the Netherlands have already successfully completed several 3D house printing projects, education chiefs in the Northeast of Ireland are now trying to introduce 3D printing technologies to Irish house manufacturers. By offering training to architects, technicians, builders, and others in the industry, the hope is to make the sustainable and more cost-effective ways of creating houses more known throughout Ireland, which can become part of a solution for the housing crisis.
Top 4: Shining 3D's Solutions for Dentistry
In the next video, Chinese AM company Shining 3D introduces its latest product line of full digital solutions that were specially created to be used in the dental industry. Including 3D scanners, CAD software, and 3D printers, Shining 3D provides a series of tools that are applicable for every step in the dental workflow, from start to finish.
Top 5: Creating The Most Difficult 3D Printed House
As earlier mentioned, with technologies for 3D Printing Houses becoming more and more advanced, many companies from different countries around the world are now trying to benefit from the use of additive manufacturing in the construction sector. The next video follows a project by Japanese professionals, who used 3D printing to create a house with difficult and complex structures. The project shows what can be accomplished by using innovative AM technologies in the house building industry.
What do you think of this week's selection? Which video did you like most? Let us know in a comment below or on our LinkedIn, Facebook, and Twitter pages! Don't forget to sign up for our free weekly Newsletter here, the latest 3D printing news straight to your inbox! You can also find all our videos on our YouTube channel.