Top 5 Videos: Redesigning Concept Cars Thanks to AM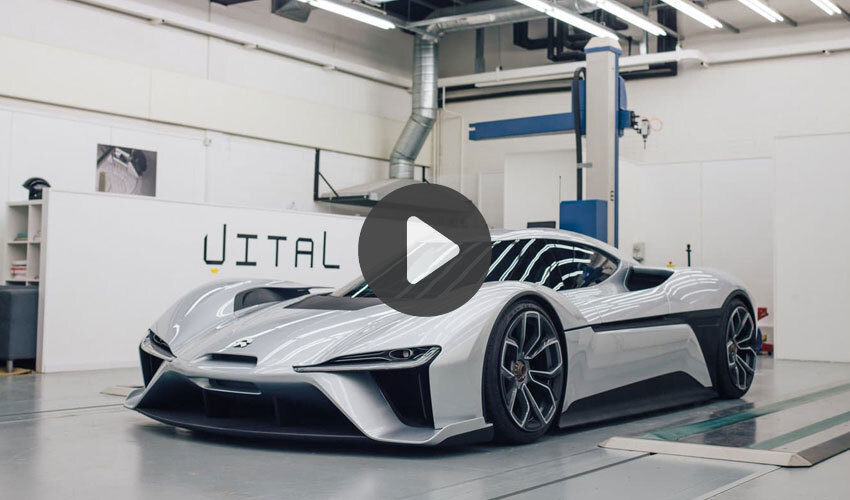 It's that time of the week again! Now that Sunday is here, we are sharing with you the best videos in 3D printing that we have found from this past week. First, learn more about Vital Autos who are using AM to revolutionize the designs of their concept cars. Next, check in with Airbus as they take us through how additive manufacturing is helping them to optimize parts for lighter aircraft. We turn then to Elliot from the 3Dnatives Lab as he tests the Form 3L, Formlabs' largest SLA printer. Follow up with PGV industries as they talk about how Desktop Metal has helped them replace CNC machining with metal 3D printing. Finally, learn more about the 3D printed boat from UMaine which has continuously made headlines. Happy Sunday and happy watching!
Top 1: Vital Auto is Revolutionizing Car Design with AM
English company Vital Auto specializes in the design of cars, more precisely concept cars. Its 3 founders, all automotive designers and engineers, are convinced that digital technologies are essential to improve the traditional design cycle. So they decided to bet on additive manufacturing. Today, they have 14 large format FDM 3D printers, 3 Formlabs Form 3L resin 3D printers and 5 SLS Fuse 1 machines. And on a daily basis, all 3D printers are running continuously, regardless of the application. For example, Vital Auto is 3D printing door seals on its resin solutions, eliminating the need to create an expensive and time-consuming mold. In one night, teams can get their parts and test them right away. In this video from Formlabs, take a look at some of the applications they found for AM in the automotive industry!
Top 2: Airbus Uses AM for Lighter Aircraft
After the automotive industry, let's now take a jaunt over to aerospace! In the video below, aviation giant Airbus explains how generative design and additive manufacturing allow it to reduce the weight of its aircraft and therefore ultimately reduce gas emissions. The group has set itself the goal of reducing its emissions by 50% by 2050. Using the Autodesk software suite, Airbus is developing new design principles and bionic structures. These structures could be twice as light as those traditionally designed. In addition, the production steps would be halved which would also be a considerable time saver for the group.
Top 3: Testing One of the Largest SLA Printers
If you know 3D printing, the chances are you have already heard of Formlabs. One of the leaders in the industry for more than 10 years, their SLA printers are especially renown. And in our latest 3Dnatives Lab, we had a chance to test their biggest SLA 3D printer yet! The machine is the first to use Formlabs' newest technology, LFS (for Low Force Stereolithography), which aims to offer a higher level of detail, a smoother finish, simplified removal of printing support as well as improved precision and reproducibility. Check out the video below and see what grade we gave the printer!
Top 4: Can We Replace CNC Machining with Metal 3D Printing?
In this next video, Desktop Metal introduces us to PGV Industries. Based in Texas, this company specializes in industries as vast as oil and gas, aerospace and robotics and automation. The company has now turned to metal 3D printing, adding it into their capabilities along with CNC machining as they find it helps them create faster parts. Talking about the benefits, the company also points to the decreased waste with these methods as they use DMLS and discusses how they think that AM can help bring the company into the future.
Top 5: A 3D Printed Boat from UMaine
Researchers at UMaine's Advanced Structures and Composites Center successfully 3D-printed a seaworthy ship in less than 72 hours. They did so, unsurprisingly, using the largest 3D printer in the world. The team was keen to manufacture the boat in a sustainable way, testing bio-based materials. Researcher James Anderson has this to say about it, "Fully bio-based, fully recyclable – that's the holy grail." For more detailed information on the project, watch the video below:
What do you think about Vital Auto and its use of AM to revolutionize the design of its concept cars? Let us know in a comment below or on our Linkedin, Facebook, and Twitter pages! Don't forget to sign up for our free weekly Newsletter here, the latest 3D printing news straight to your inbox! You can also find all our videos on our YouTube channel.