Top 5 of the Week: A 3D printed robotic arm and much more!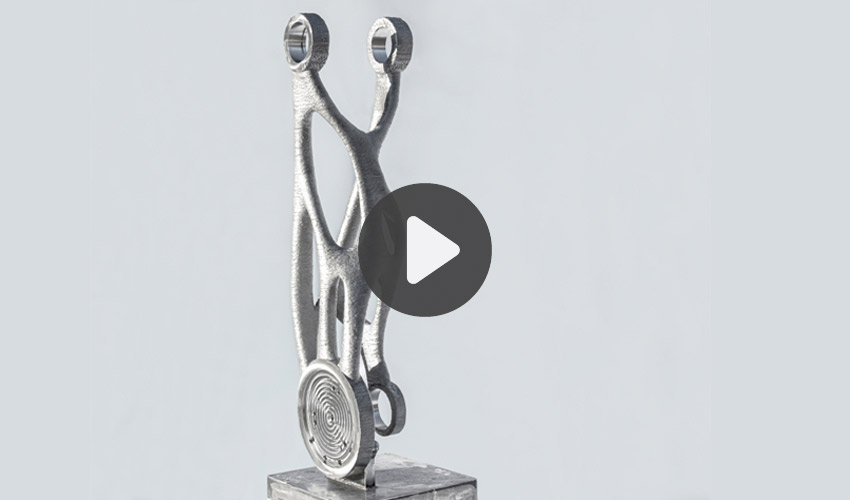 This week we found the top 5 videos about 3D printing and the way additive manufacturing is shaping our society. The technology has infiltrated many sectors, from medical to automotive! Check out our selection of the week to keep up with the innovations! This week we touch on a 3D printed robotic arm and much more! If you enjoy these, you can view even more 3D printing videos on our Youtube channel. Hope you'll enjoy and have a great Sunday!
Top 1: Design for Additive Manufacturing
In additive manufacturing, there are very specific design rules and tools that will allow you to create an optimized design, ready for 3D printing. These methods are generally grouped under the term Design for Additive Manufacturing (DfAM) – developed to optimize the functional performance of the part as much as possible, but also its cost, reliability, and other product life-cycle considerations. Several techniques are used today, such as generative design, topology optimization or the creation of lattice structures. What does it take to design specifically for 3D printing? Learn more below!
Top 2: A 3D printed robotic arm
You probably know the Dutch company MX3D for its 3D printed steel bridge. This time, the company presents us with a 3D printed robotic arm made of stainless steel to support an ABB machine, designed by a team of engineers at Altair. They have optimized the overall design to make the arm as light as possible. MX3D then used its WAAM technology to create the set. They managed to obtain a part that weighs 73 kilos, 50% less than the original. By running their machine continuously, MX3D teams were able to obtain a finished result in only 4 days:
Top 3: Massivit large scale 3D printing
Massivit 3D offers large-scale 3D printing solutions for visual communication applications. In record time, they are able to utilise their technology to create 3D printed props for movie sets or large pieces for an advertising campaign such as billboards. Now, they are even being approached by other industries for prototyping purposes. In the following video you will discover some of the applications of this technology!
Top 4: 3D printed multi-material robot
This 3D printed robot is made of plastic and powered by air, which is made possible because it was created using different materials. 3D printers can create a huge variety of shapes, usually deposited layer by layer using a single material. Creating objects made from several materials is possible, but switching between the different printable substances has so far been a slow process. Now a newly designed nozzle allows for rapid 3D printing of detailed objects with multiple materials. Check it out below!
Top 5: Can you improve continuous 3D printing?
Al Siblani, Chairman, President and CEO of EnvisionTEC explains the technology behind the EnvisionTEC Envision One machine. He explains that the company has been working for the last years to improve the speed of 3D printing, with their so-called cDLM technology. What are the improvements on their 3D printer?
What did you think of this week's top 5? Drop a comment below or on our Facebook and Twitter pages! And don't forget to sign up to our free weekly Newsletter to keep updated on all the latest news in the 3D industry coming straight to your inbox!