Top 5: A New 3D Printed Car Created by Lexus and Inspired by Black Panther: Wakanda Forever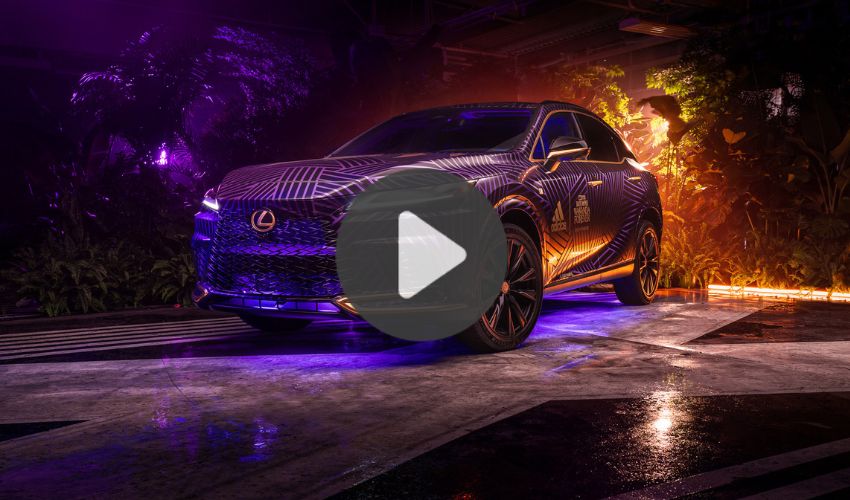 Another week has come to an end which means it is, of course, time for our weekly top 5 3D printing videos of the week! First, Lexus shows off its new 3D printed car, produced jointly with Carbon and adidas, which pays homage to the new Marvel movie "Black Panther: Wakanda Forever." Next up, the Ceo of 3DCP Group in Holstebro takes viewers behind the scenes of a 3D printed tiny house located in Denmark. Then, our 3rd 3D printing video from the week is a little different as it shows off some of the new updates in Autodesk Fusion 360, including a few that are dedicated entirely to additive manufacturing. To lighten up, you can then check out Adam Savage's Tested where he speaks to Sophy Wong about her 3D printed garmets. Finally, be sure not to miss the latest news from ICON. They were awarded $57.2M to help develop a solution that could be used to create homes on the Moon. Happy Sunday and happy watching!
Top 1: A Closer Look at the New 3D Printed Car from Lexus, Carbon and adidas
You may have already heard about this new 3D printed car from Lexus. The innovative vehicle was produced in joint collaboration with 3D printing company Carbon and sporting goods manufacturer adidas. Named the Lexus RX 500h F SPORT, even more excitingly, the car's design pays homage to the movie "Black Panther: Wakanda Forever" released by Marvel Studios. To learn which part were 3D printed, be sure to check out the video below!
Top 2: A 3D Printed Tiny Home
We often talk about the role of 3D printing in construction and how new projects are emerging in this sector. Today in this video we want to show you a tiny home that was 3D printed. This tiny home can be found in Denmark and was made by 3DCP Group in Holstebro. In the video below, the company's CEO Mikkel shows us all the parts of the house and the history of the company. There are many manufacturers of houses but in particular this small house printed in concrete has been built by COBOD. No doubt the space has been perfectly used. Do you want to know what the house looks like inside? Then don't miss this exciting video:
Top 3: What is New With Autodesk Fusion 360?
Autodesk Fusion 360 is a popular 3D modeling software. And just this past November, the company has released a number of different updates, outlined in the video below. All of these are exciting, but for us we found them doubly so since the company has also put an emphasis on additive manufacturing. This is seen notably with the updates to the HP additive app as well as an additive build extension. Check out all the latest news in the video!
Top 4: Adam Savage Dives Into 3D Printed Fashion
Who among us has not heard of Adam Savage? The multi-talented man is best known as being the former co-host of the television series MythBusters and now has his own channel on youtube, provding content for makers and curious minds on Adam Savage's. Tested. In this latest episode, he talks with designer Sophy Wong who shows how she creates her own 3D printed garments. The video is a little longer, but if you are interested in how 3D printing is being used in the fashion industry it is one that should not be missed.
Top 5: ICON Has Taken Another Step Closer to 3D Printing on the Moon
This next project is one that we told you about earlier this week. ICON, one of the leading companies in the field of 3D printing in construction, has announced that it has received a $57.2M award from NASA to further develop a lunar surface construction system. This latest funding will be used to help continue ICON's Project Olympus and hopefully will result in humanity's first-ever construction on another planetary body. Learn more about it in the video below!
What do you think of this 3D printed car from Lexus? Let us know in a comment below or on our LinkedIn, Facebook, and  Twitter pages! Don't forget to sign up for our free weekly Newsletter here, the latest 3D printing news straight to your inbox! You can also find all our videos on our YouTube channel.
 *Cover Photo Credits: Lexus