Top 5 Videos: Discover Rapid + TCT 2022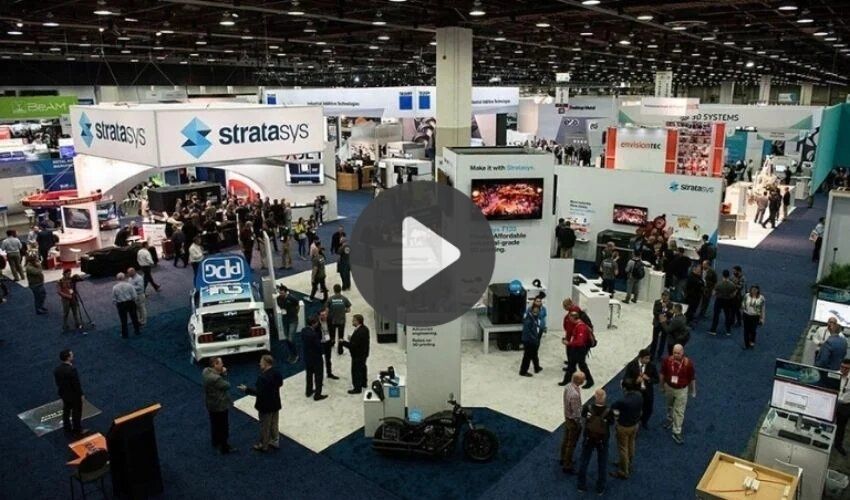 It's Sunday again, which means it's time for the top 5 3D printing videos! This week, 3Dnatives proudly presents one of the biggest events in additive manufacturing, Rapid + TCT 2022 in Detroit! This event brought together the biggest players in the industry, featuring all kinds of exhibitors, professionals, and visitors. After that, you can also see how 3D printing specialist Sintratec uses additive manufacturing technologies to repair and change automotive parts. Next, you'll get a look at how 3D printing can be used to restore ancient Chinese history. Following that, you'll see how a 3D printed house is made. We end today's top 5 by showing you a short video of 3D Systems' DuraForm Pax Natural Material. Don't forget to tell us which video you liked most and have a nice Sunday!
Top 1: Discover the Rapid + TCT
This week, one of the most important additive manufacturing events of the year, the Rapid + TCT took place in Detroit, Michigan. For three days, all visitors had the opportunity to meet with exhibitors and leading companies in the industry and discover what's new and interesting in additive manufacturing. Covering many sectors from automotive to aerospace, including prototyping and jewelry, 3D printing companies have unveiled the depts of their knowledge. If you couldn't make it, don't panic, 3Dnatives took you on a tour through the event and introduces you to some of the industry's specialists.
Top 2: SLS and the Automotive Industry
In the automotive sector, additive manufacturing is providing valuable services. Whether it's for customizing and repairing parts or simply creating new ones, the technology has proven time and again what it can do for the industry. And with this new example, 3D printer manufacturer Sintratec is adding another valuable piece to the puzzle. In case one of the injection-molded components inside of a car may break, the company demonstrates in the video below, how a 3D printed part, made from PA12, can be replaced.
Top 3: Recreating Almost Forgotten History
In the following video, you'll be able to see how a Scantech 3D scanner can apply additive manufacturing to the reviving of Chinese cultural artifacts. By creating highly realistic and full-color replicas of ancient artifacts, historical research is supported and learning and education in that field are promoted. Learn more about the interesting topic in the video below.
Top 4: A 3D Printed House in Abu Dhabi:
After he was visiting one of the 3D printed houses in Texas by ICON, YouTuber Jarett Gross went on a new journey to check out another one! This time he went to Abu Dhabi in the United Arab Emirates, to discover a new home designed with the help of additive manufacturing. Named the Halfway House, the construction was built by Besix3D along a golf course. Like the pop-up store built by WASP and Dior, or the use of 3D technologies to maintain roads, the UAE once again shows its eagerness to promote additive manufacturing.
Top 5: DuraForm Pax Natural
Recently unveiled by 3D printing goliath 3D Systems, DuraForm Pax Natural offers properties similar to injection-molded polypropylene. Having been created to promote recycling and the ease of printing, it can be used to design all types of applications, from functional prototypes to end-use parts. With good mechanical properties and strength, DuraForm Pax Natural is considered to be one of the best performing SLS materials over the long term by many of the manufacturer in the additive manufacturing industry.
What do you think of the Rapid + TCT? Let us know in a comment below or on our Linkedin, Facebook, and Twitter pages! Don't forget to sign up for our free weekly Newsletter here, the latest 3D printing news straight to your inbox! You can also find all our videos on our YouTube channel.