Top 5 Videos: Creality and AM in Europe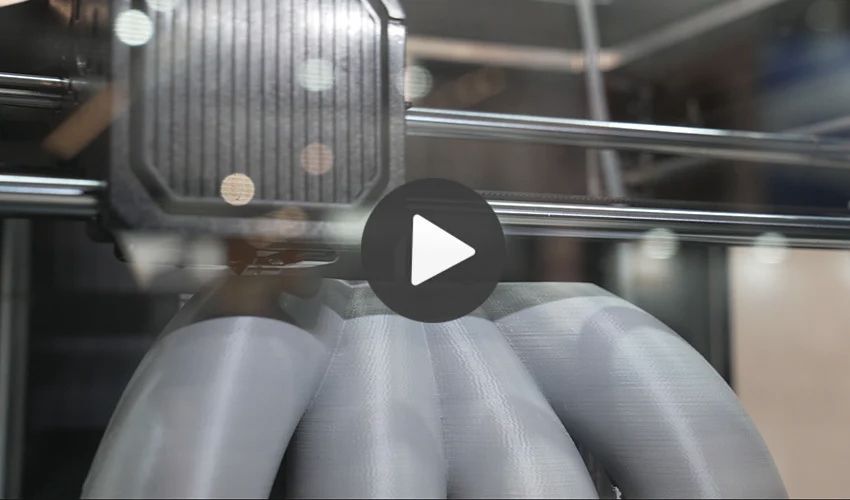 Hello everyone, and as always happy Sunday! We have an exciting bunch of videos to share with you this week, with a wide variety ranging from Creality and SolidCAM at Formnext to 3D printed prosthetics, student projects and innovations! We hope to have something for everyone, no matter if you are interested in education, medicine or big AM events. If you're missing Formnext, we hope these videos might alleviate the nostalgia. We hope you enjoy!
Top 1: Creality On Desktop Printing
First up in our list of 3D printing videos this week we have some Formnext content. Creality is a Chinese manufacturer of desktop printers who are well known for their budget, accessible FDM and resin printers. In this video we spoke to Huilin Liu, the Executive Director. He told us all about the company's aims and ambitions, as well as about how their products can match a wide range of applications in the modern world. We get to see the Ender S1 and the Sermoon S3, and hear all about their advantages compared to other printers. Enjoy!
Top 2: 3D Printed Prosthetic Breasts For Better Treatment
Our next video is about 3D printing's exciting applications for the medical industry, not only in surgery. This video explains one in particular: prosthetic breasts for bra implants. Hugely important as a non-surgical option for women who have undergone mastectomies, UConn Professor Dr Liisa Kuhn has developed a 3D printing method which promises to produce comfortable, high-quality prosthetic options based on the patient's needs. She tells us about the potential which 3D printing has- she can take scans from people anywhere in the country, make an implant based on that patient's body shape and send it to them through the post.
Top 3: The Best Printers From Formnext
In case you're missing Formnext, we have more content for you! This video is straight from the 3Dnatives newsroom. Madeleine Prior, English Content Specialist, went round the show to find some of the coolest printers from the show. She found an exciting variety, from Rapidia and their metal solutions which work with a paste, to Sinterjet and their table-top binder jetting solution. We also hear about Duplex who print using Multi-Direction Additive Production to create the part from the top and bottom simultaneously. Of course, you can also check out our other Formnext videos, as well as content from 2021, HERE.
Top 4: University Students Get Creative With 3D Printing
Next up, we have a video for those of you interested in the application of additive manufacturing in education. The University of Sheffield has a project room called the iForge Maker Space, where students can create their own products. They provide tools from laser cutters to 3D printers and also sell a large range of materials. The Maker Space has full time representatives to ensure the safety and security of the students and equipment. This is an exciting project as there are not many examples of creative spaces where students can practice additive manufacturing techniques in a free, untaught manner. It will hopefully encourage young people to develop their creative skills and lead them towards a career in AM.
Top 5: SolidCAM On Desktop Printing
To round off this week's selection of 3D printing videos we wanted to highlight a favorite of ours. SolidCAM is a company which utilizes hybrid technology by combining additive manufacturing with traditional CNC machining for the best possible results. In this video, we heard all about the potential of this application. SolidCAM works to help customers adapt AM solutions for their businesses by offering advice on printer purchase or service provider provision. We see parts from SolidCAM printers and hear all about their post-processing solutions.
What do you think of these videos? Which one is your favorite? Let us know in a comment below or on our LinkedIn, Facebook, and Twitter pages! Don't forget to sign up for our free weekly Newsletter here, the latest 3D printing news straight to your inbox! You can also find all our videos on our YouTube channel.