Top 5 Videos of the Week: 3D printing on Mars…
---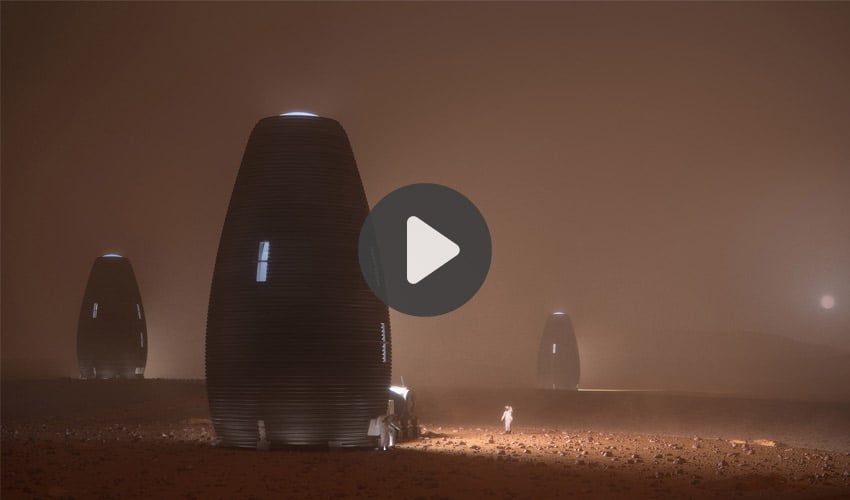 This week we found the top 5 videos about 3D printing and the way additive manufacturing is shaping our society. The technology has infiltrated many sectors, from medical to space! Check out our selection of the week to keep up with the innovations! If you enjoy these, you can view even more 3D printing videos on our Youtube channel. Hope you'll enjoy and have a great Sunday!
Top 1: Medical 3D Printing
More and more patients worldwide are opting for arthroplasty, which involves the surgical repair of a joint with or without implanting a prosthesis. During these procedures, doctors place non-biological materials in their bodies, including metals and ceramics. These artificial body parts eventually disintegrate, requiring further surgery for the patient. However, the American company Epibone offers an alternative; it has reportedly developed a method of bioprinting  from stem cells to develop bone.
Top 2: Additive manufacturing solutions of Renishaw
Knust-Godwin is a Texas-based precision machining company specialising in the manufacture of large and complex parts for the oil & gas sector. It uses Renishaw's metal additive manufacturing solutions to produce more detailed parts with even more precise design while reducing manufacturing times and costs. In addition, the use of 3D metal printing allows Knust-Godwin to reduce the number of waste and the entire post-processing phase:
Top 3: 3D printing on Mars?
Life on Mars soon possible? NASA has organised a challenge around the use of 3D printing to build sustainable homes on Mars. The design and architecture agency AI SpaceFactory won the grand prize of $500,000 to design homes on the Red Planet. The agency has made several prototypes from materials that would be found on Mars directly, thus promoting local and autonomous manufacturing. It also wants to recycle these prototypes to build houses on Earth, while waiting for the first inhabitants to arrive on Mars:
Top 4: 3D Printing Notre Dame's Spire?
Dimensional Innovations, a Kansas City-based sign design and fabrication firm, recently acquired a $2.2 million large scale 3D printer by Thermwood – the printer has a build volume of 3 x 6 x 1.5 meters.  Equipped with a five-axis router, the large scale additive manufacturing machine is capable of printing large-scale objects and parts from reinforced thermoplastic composite materials. There are only a handful of units that have been deployed in the U.S. by Thermwood, one of which is now operational in Kansas City. In the following video you will see the company's plans to 3D print Notre Dame's spire, after it fell due to the fire.
Top 5: World's first 3D printed community will be in Latin America
According to Fuseproject, technology, in particular 3D printing, has the potential of bringing unprecedented speed and scale to housing design. Given this belief, they collaborated with New Story – the non-profit group and pioneer of solutions to end homelessness – and ICON – the construction 3D printer manufacturer – to design, plan and build the world's first 3D printed community.
What do you think of this week's Top 5 Videos? Drop a comment below or on our Facebook and Twitter pages! And don't forget to sign up to our free weekly Newsletter to keep updated on all the latest news in the 3D industry coming straight to your inbox!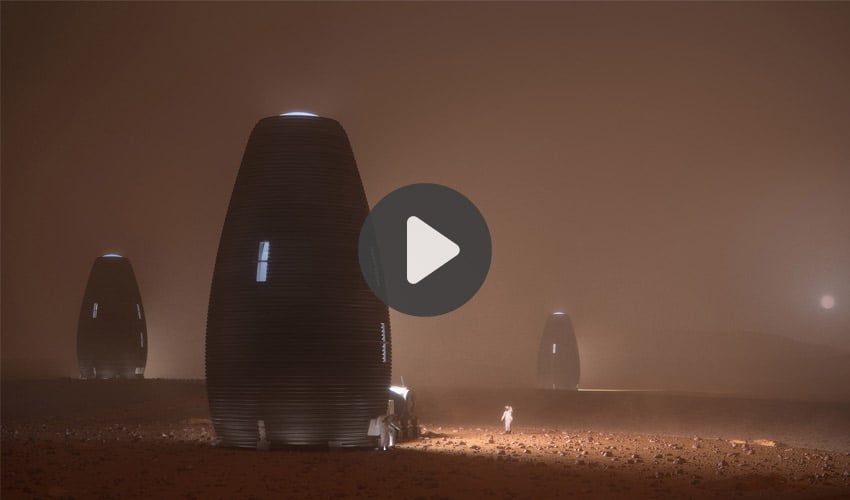 ---
You may also like