Top 5 Videos of the Week: 3D printing at the Met Gala…
---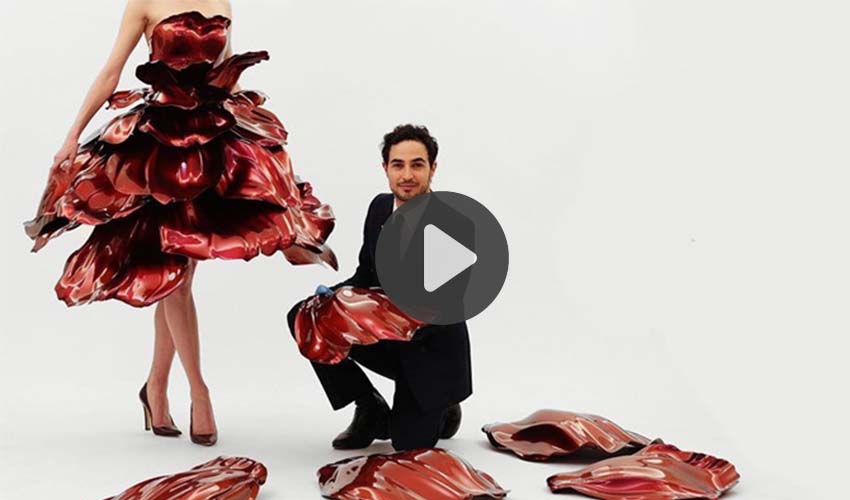 This week we found the top 5 videos about 3D printing and the way additive manufacturing is shaping our society. The technology has infiltrated fashion, as seen by the 3D printed dresses at the Met Gala, not only this, it is continuing to disrupt various industries – from nuclear to medical. Check out our selection of the week to keep up with the innovations! If you enjoy these, you can view even more 3D printing videos on our Youtube channel. Hope you'll enjoy and have a great Sunday!
TOP 1: 3D Printing at the Met Gala
Fashion designer, Zac Posen designed and dressed 11 stars at the Met Gala with 3D printed dresses. On Good Morning America, the designer explained how he views the technology as the future of fashion. His high-tech creations were made in collaboration with GE Additive and Protolabs and took over 1,000 hours to make. The pieces were worn by celebrities like Jourdan Dunn, who we saw wearing a 3D printed rose gown composed of 21 petals. As well as Nina Dobrev, who walked the carpet in a crystal clear dress that looked like glass. Find out what the designer had to say about his creations below!
TOP 2: Additive manufacturing could change the future of nuclear
The U.S. Department of Energy and its national labs are supporting early-stage research on additive manufacturing that can ultimately be adopted by industry to drastically reduce the time it takes to design, build and certify nuclear systems. It is a known benefit of the technology that production times and costs can be significantly cut by adopting it. In the following video, discover the plans of the U.S. Department of Energy to adopt metal 3D printing in its activities to manufacture higher-performance components.
TOP 3: Bioengineers have 3D printed complex vascular structures
At Rice University, a group of bioengineers have made a groundbreaking advancement in medical research by 3D printing complex vascular structures that could sustain 3D printed organs. The issue with 3D printed organs is keeping them alive, as they need oxygen and vital fluids to live. We are one step closer to 3D printing replacement organs and tissues becoming a viable solution for patients in need. The vascular networks resemble the body's natural passageways for blood, air, lymph and vital fluids. The research was featured on Science Magazine. The project was a collaboration between multiple universities in the US and the generative design studio Nervous System. Find out more below!
TOP 4 : NASA's 3D printed habitat challenge
In the following video you can relive the thrilling victory of AI SpaceFactory's team MARSHA Alpha at the recent NASA Centennial Competition (3D Printed Habitat Challenge). This 3D Print of a 1:3 scale Mars Habitat (MARSHA) required three days to complete and endless dedication from the innovative team at AI SpaceFactory. After rigorous testing by the machinery at Caterpillar's legendary Edwards Demonstration Center, MARSHA Alpha was awarded first place.
TOP 5: A bus equipped with a 3D body scanner scans your body in 2 seconds
CNA Lifestyle looks at A Gentleman's Tale, a company based in Singapore that takes house calls to another level with a showroom bus. In fact the bus is equipped with a fitting room and a 3D body scanner for quick results. Apparently, the imaging process only takes 2 seconds with infrared scanners and the result: a digital 3D model of your body! This is a creative way of getting exact measurements of your body. Check it out in the video below!
What do you think of this week's TOP 5 VIDEOS? Drop a comment below or on our Facebook and Twitter pages! And don't forget to sign up to our free weekly Newsletter to keep updated on all the latest news in the 3D industry coming straight to your inbox!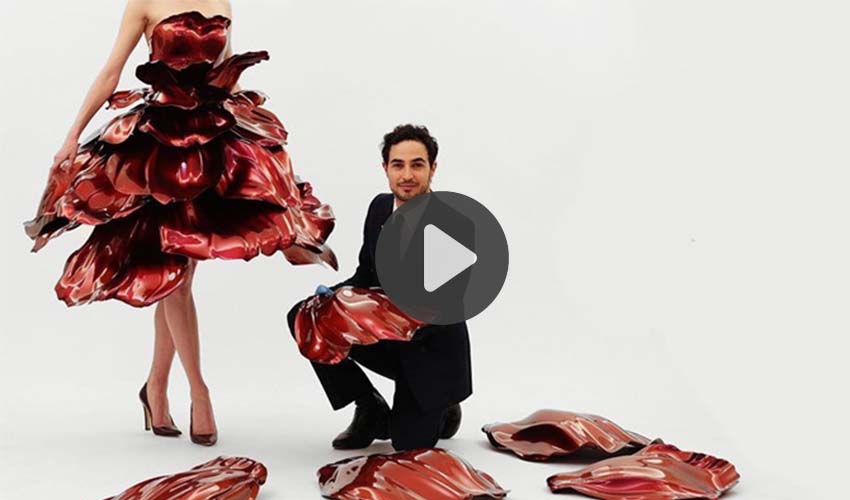 ---
You may also like