Top 10 3D printed drones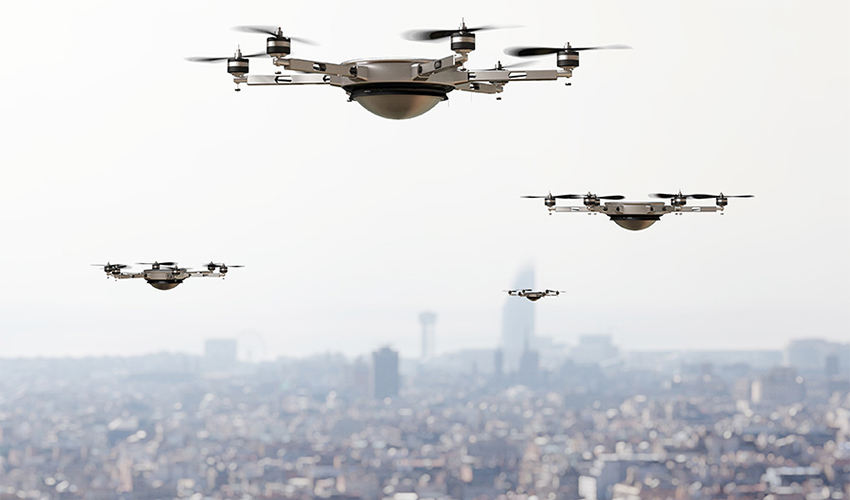 Drones are a trend that is growing every day and 3D printing is the technology that is driving these developments. Drones are used inside the cinema, for surveillance, for delivery of packages or simply for recreational purposes. You can buy one fully made up , simply improve one through additive manufacturing or make yours own 3D printed drones at home.
Here we present our Top 10 selection of the best 3D printed drones in a mix of commercial, industrial and 3D DIY projects for you to get started on your own adventure with 3D printed drones.
1. 3D Robotics x My Mini factory drones
3D Robotics and My Mini Factory have collaborated on the development of several drones now. All of which is available to be downloaded and printed at home, you just need to buy the electronic components to make the final piece fly. The rest of your new creation can be printed. An example is their Iris+, one of their most popular models which you can find here. They specify the printing details, all technical information and provide you with all the object parts to help you have the most successful print outcome.
The main purpose behind developing this project is to encourage users to innovate and develop improvements for each of the drones in which the company has collaborated.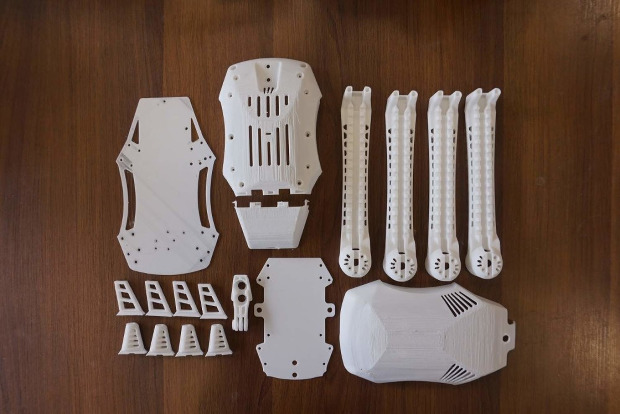 2. The Dark Matter® by Clogworks
The Dark Matter® drone is based on a modularity concept. An approach allowing for flexibility and ease of maintenance without having to downgrade the performance of the drone. It has fully detachable arms, legs and a quick release payload attachment system. The Clogworks team behind the drone works with in-house rapid prototyping, designing custom parts using carbon fibre, CNC machining and 3D printing to make the customized and specific parts needed. Check out the UK company's works here:
3. The Auxdrone Lifeguard by General Drones
This new drone has been responsible for the surveillance of the beaches of Port de Sagunt and Palma de Mallorca this summer. The Auxdrone Lifeguard was presented in Las Naves, an innovation center belonging to the Valencia City Council as a first step to bring new technology to surveillance and rescue at beaches. With the speed and capacity of the Auxdrone it will be faster and easier to reach inaccessible areas to help people in need. As it is suppose to look over us at the beach the 3D drone has been designed to be resistant to sun, humidity and corrosion, necessary steps for it to function under the natural conditions of which it will be working.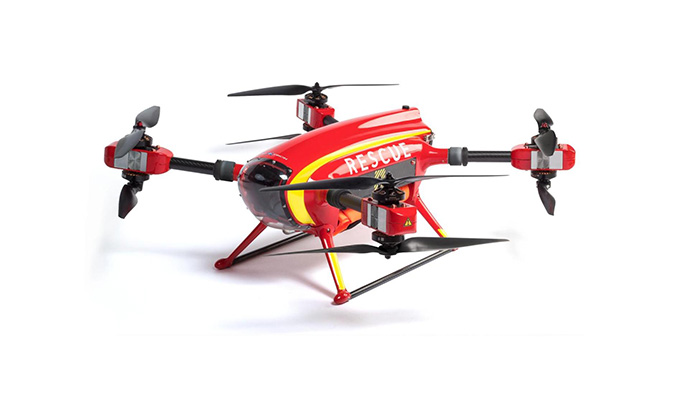 4. The Tundra® Drone by Hexadrone
The Tundra® Drone was developed by Hexadrone in collaboration with Raphael Cheze. The industrial drone is the first of it's kind in terms of being a fully modular end easy to use drone, fully 3D printed to be used in industrial settings and for multi-purpose tasks. Part of this is its rapidly detachable arms and three quick release attaches. All making it very flexible meeting the needs of any profession. Supporting this further is the fact that it was made for extreme weather conditions. Thanks to a rugged and waterproof design. The Tundra® Drone won the Red dot award earlier this year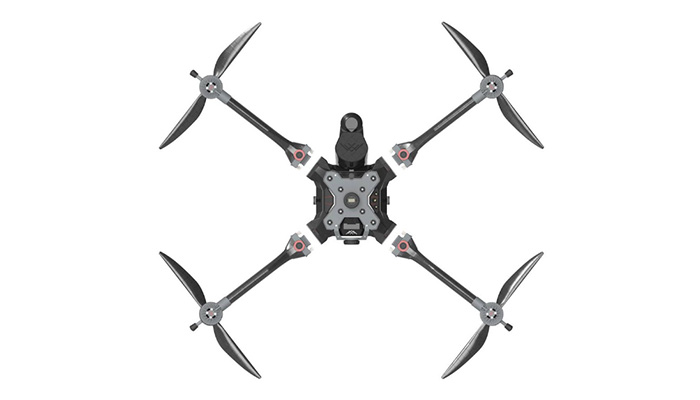 5. the XL-RCM 10.0 PIXXY Pocket drone by Supermoto XL
the PIXXY is a 3D printed miniature personal nano pocket drone that you can print yourself. At the time of its release back in 2014 it was the smallest 3D printed FPV/UAV ever made for public/civilian use. With a weight of 40 gram, being pocket sized, easily stored, being cheap to build as well as easy it is still a solid drone for the various hobbyists out there to play around with. It's a small drone easy to build, good for indoor use and fun to play with. You are able to find the drone either on Supermoto XL's own site or through Thingiverse. Both sites provides extensive instructions on how to print and build this little pocket drone if you want something small when creating your 3D printed drones.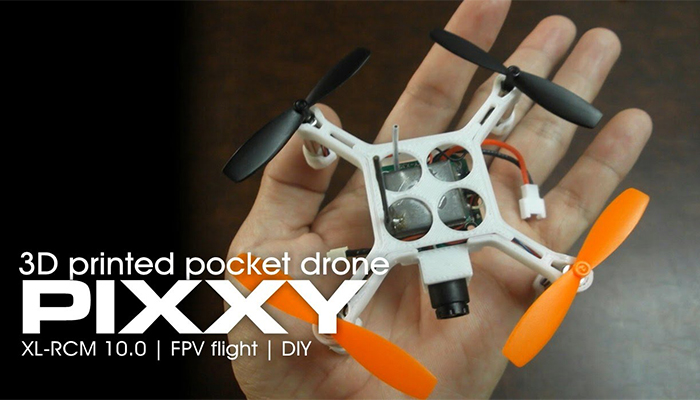 6. The Nibbler – the military drone
Last year the Marines took the DIY drone trend in and developed their own; the "Nibbler". This is not the first time the Marines bring 3D printing out in the field, and this 3D printed drone that can be used in combat as well. In comparison with a lot of previous drones used by the forces this is both a cheap and portable solution. All while being easy to repair. The 3D printed drone can be customised for various tasks, such as carrying ammunition, gathering intelligence or conducting low key surveillance. Just with a touch of a button, this drone can be controlled via a smartphone, tablet or by a simple radio controller. It is one in a line of new 3D printing initiatives taken by the military. In this case utilising 3D printing and commercial-off-the-shelf technology to make a cheap and customisable drone for any operation.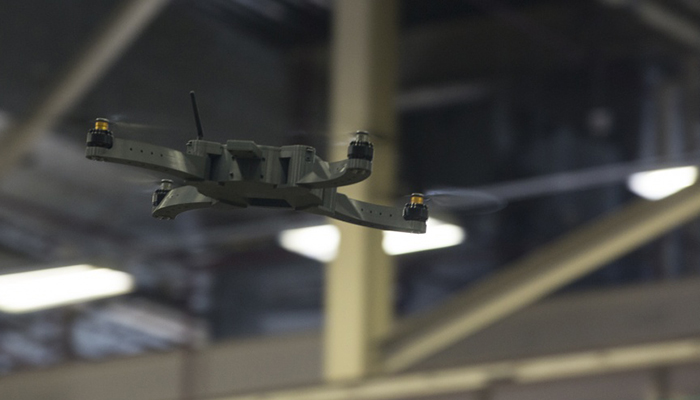 7. The ADll by Airdog
After a successful crowdfunding campaign Airdog became the first self-tracking drone with a connectivity device that you can carry on your wrist and the a special box to place a GoPro. In 2017 the company launched their follow up: the Airdog ADll, still with the same qualities and easy navigation. It is set up to handle the most challenging of elements, being durable and waterproof. It has a build in tracking device enabling it to follow you as it is fully autonomous from takeoff to landing. All you have to do is to select the height and distance. From there the drone will take care of the rest. Airleash and Airdog, belongs to the same family. Both haven been created with 3D printing thanks to the help of Stratasys.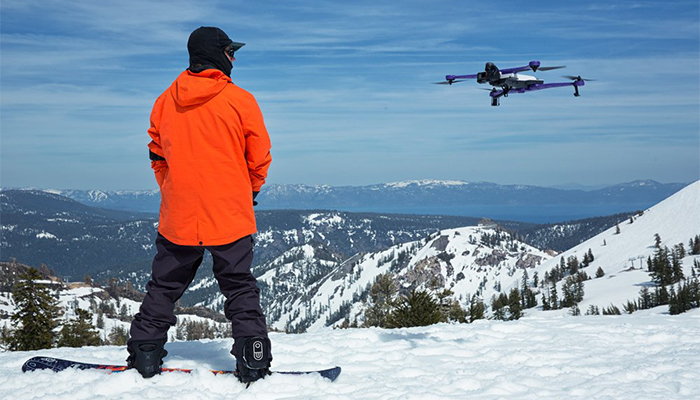 8. The Hovership MHQ2
This mini quadcopter is the redesign of its predecessor the original MHQ by Hovership. The upgrade has been improved with better functionality, durability and stability of the frame. The MHQ2 is still foldable and uses the same arms and hardware as the old model. Simply with the addition of minor details to improve it. You can find the specs and guides to the new Hovership MHQ2 on Thingiverse along with the free file to download.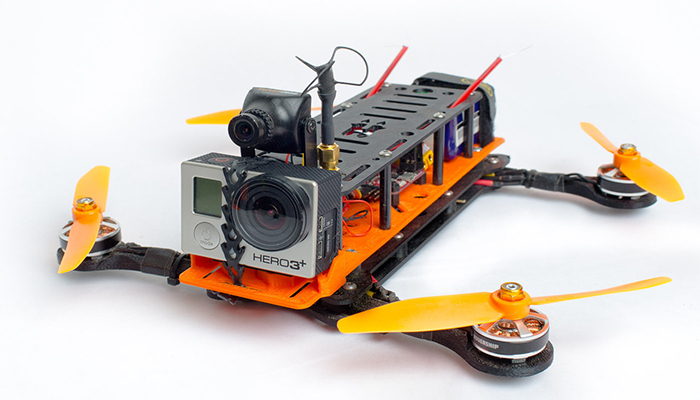 9. Piccolissimo by UPenn
Students at the university of Pennsylvania created, what they believe to be, the world's smallest self-powered drone. Piccolissimo in Italian means "tiniest" and actually coveres two devices. The first consisting of simply a propeller, a power source and an infrared receiver; telling it how fast to spin. All of which is no bigger than the size of a quarter. The second version has some added elements to allow for it to be maneuvert, making it about a cm wider than its little brother. Both of which has a 3D printed main body. The small size isn't necessarily hindering its possibilities. Instead it could lead to it being a positive with cheap production cost do to it's size and simplicity. It could be brought in masses for search missions or similar initiatives, perfect for this little 3D printed drone. Learn more about the project on their website.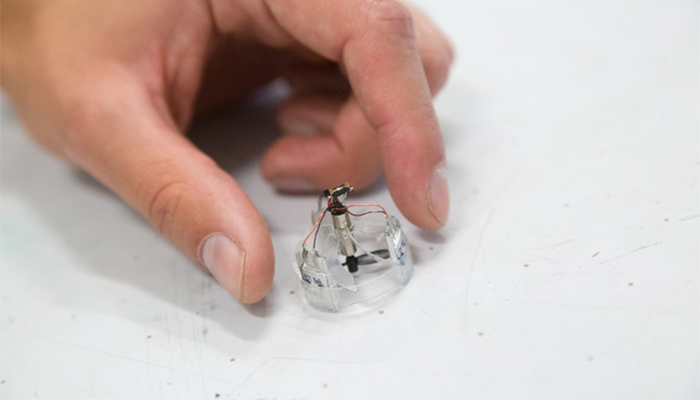 10. Skeleton X-14 Quadcopter
The Skeleton X-14 Quadcopter is a good personal, autonomous aircraft you can 3d print at home. A 3D printed drone that you can easily customise, experiment with and designed for you to show off. This quadcopter has an intricate design based on mesh. Thus making it easier for you to control and navigate, as it is smaller and with a lighter build. This also have the cool effect of making the insight technology visible. There's at least a couple of places you'll be able to find the free files to download such as Cults3D or 3Dzona. Opening up for you to get started with your 3D printed drones now.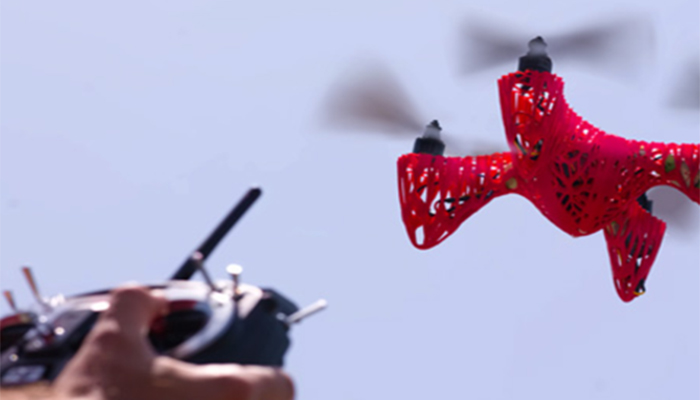 What do you think of these 3D printed drones? Let us know what you think in a comment below or on our Facebook and Twitter pages! Don't forget to sign up for our free weekly Newsletter, with all the latest news in 3D printing delivered straight to your inbox!