Top Gadgets to 3D Print For The Summer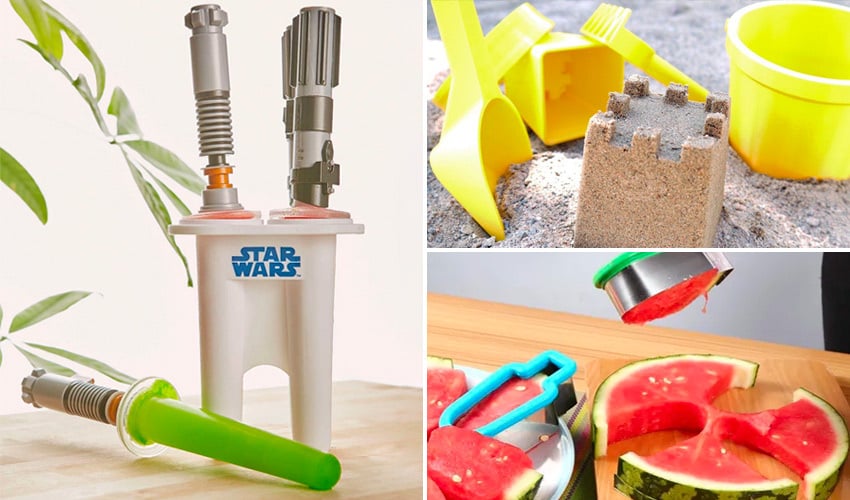 Summer has finally arrived and brings along with it the hot sun, the moments of relaxation at the beach, the barbecues with friends, and many moments to relax. That, however, is no reason to forget about 3D printing completely! This year, why not take some useful 3D printed objects with you on vacation? Give your 3D printer a whirl and take the opportunity to design original and practical items. Whether it's gadgets for fun at the pool or the beach, or accessories to chase away insects or protect you from the sun, we offer you today a selection of 3D objects to print to help you enjoy the summer! The list is not exhaustive so don't hesitate to share your ideas in the comments at the bottom of the article. Have a nice summer everyone!
3D Printed Wasp Trap
Certain types of wasps, such as the Asian wasp, have a strong impact on biodiversity, crops, and human safety. Therefore, we believe that a trap for wasps should not be missing in our ranking. This trap is universal, can be 3D printed in a single file, and is selective, which means that it tries to prevent other insects from entering the trap. It is suitable for all bottles and it is recommended to fill the bottle with some sweet product that attracts wasps, as well as to use bright colors such as bright yellow or white, which are the most attractive to them. Download it HERE.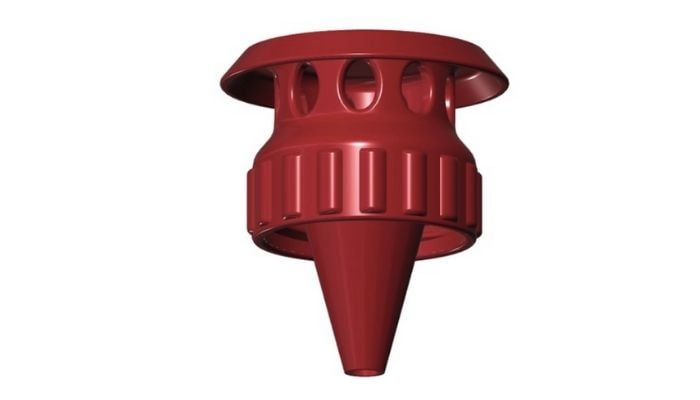 Stylish Bottle Opener
The warm summer weather brings along a lot of great opportunities to have barbecues, go swimming or have a nice dinner with friends in the garden. The high temperatures also cause a lot of dehydration, which is why it is important to be drinking a lot of fluids.  Therefore, a bottle opener is good to have. If opening a beer with a regular and boring bottle opener is not your thing, we present this bottle opener with which you will leave all your visitors open-mouthed. In addition, you can print it on your own printer, in the color you want, and with or without support. If you find the design interesting, HERE is the link to download the file.  

Beach Can Holder
You've probably experienced it at least once in your life: You're at the beach, just opened a can of something cool and refreshing to drink, and then start to wonder where you can put the open can, without the danger of it spilling or sand getting into it. Well, with this cool summer gadget, you'll definitely be prepared for your next trip. These 3D-printed can holders are easily applicable to your beach umbrella and can be adjusted to any pole size. The can holders can be placed at any height you choose and are robust enough to support quite the amount of weight. Besides drinks, you can place phones, glasses, speakers, or whatever else you desire inside the holders. It will make your next holiday at the beach a lot easier and more relaxed! You can download the STL file HERE. 

Octopus Sand Tools
You Children will absolutely love these cool, 3D-printed sand tools! This variety of objects will give your kids all they need for the next trip to the beach, the playground, or any other sandbox. The set includes a bucket, shovel, scoop, a sea life sand sifter, and a starfish mold. The buckets form the Octo's head, and the tools can be placed on every side, resembling its tentacles. This simple and cute gadget will guarantee your next trip to the beach to be a lot of fun for you and your family! Download it HERE.

Hand Squeeze Fan
We all know those hot summer days all you want is to cool down somehow. However, if you don't have a pool in your backyard, that can be difficult. This 3D printed handheld fan might be helpful and can easily be 3D printed at home. What is also good about it is that it can be used without using any energy at all, as it is operated by muscle power. Click HERE to download.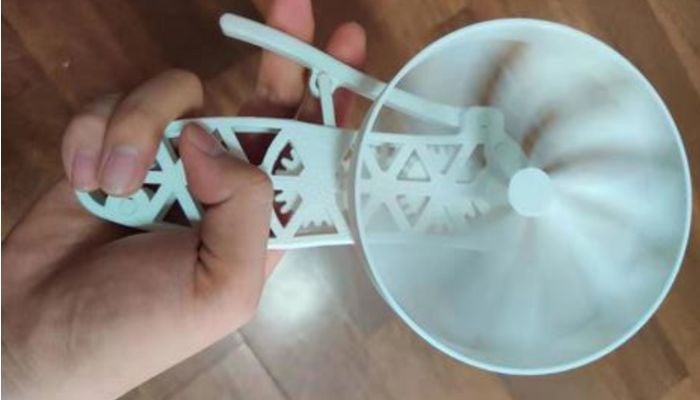 Watermelon Lolly Cutter
One of the best things to do in summer is to eat fresh, juicy watermelons. But cutting them properly can become a problem. With this tool, it is now possible to cut out perfect pieces with ease! The watermelon cutter is also designed to cut the pieces in a shape that makes them easy to eat. That makes it a perfect gadget for summer garden parties or children's birthdays. You can download the STL file HERE.

Chase Away The Flies With This Swatter
As we know, the presence of flies is usually really annoying during the summer. Therefore, one of the easiest and quickest solutions is to get a fly swatter that helps to scare these insects away so they don't bother you. But why buy one when you can 3D print one? A user from the Cults community has posted a fly swatter design made in SketchUp, that you can create at home with your own FDM 3D printer. As for the more technical aspects, the author of the design recommends heating the print tray to 70°C, and applying a 30% infill using a spool of PLA filament. According to him, the part where the fly swatter can be gripped is very thin and flexible, but also strong enough to be used. Download it HERE.

Protect Your Drinks With This Gadget
If you are tired of insects sneaking into your drinks, today we have the ideal solution for you. These small strainers adapt to your cans and bottles to protect them from wasps, bees, and other insects. Designed and published by a Thingiverse user, the STL file is available to the 3D community to be printed at home. It is recommended to print the parts without support and if your printer is capable of making short bridges, you should have no problem. Of course, it is essential to print it very accurately to get a perfect size and avoid it being too tight or too loose. Click HERE to download.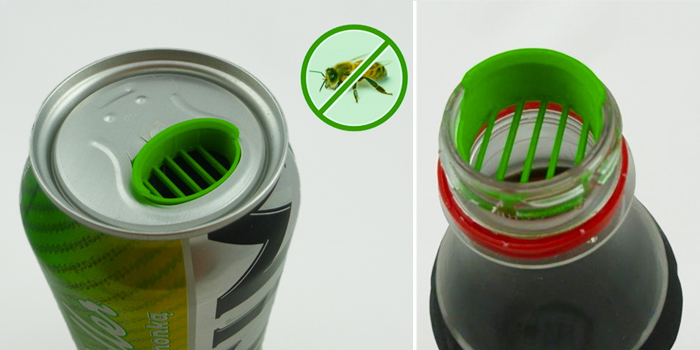 May The Ice Cream Be With You
A tasty and refreshing ice cream is just what we need in these hot temperatures. And to make sure it's not just any ice cream, today we're going to show you the popsicle to make with a Star Wars design! With his STL file, which you can find HERE, you can, for example, fill your favorite juice into the mold in no time after the finished 3D print, insert the lightsaber handles and put it in the freezer. The result: A delicious ice cream with which you are also ready for the battle of the galaxies. You'll find the STL file HERE.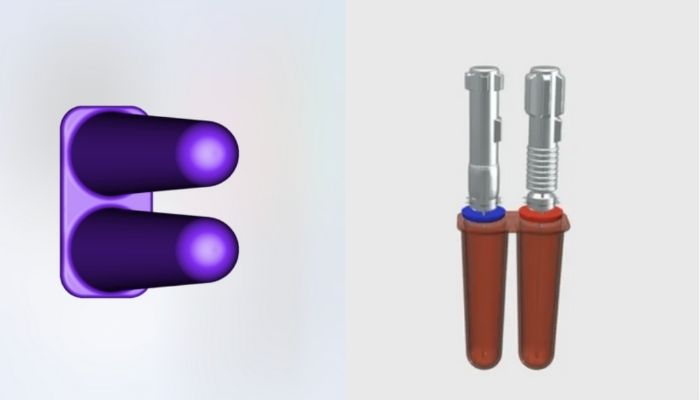 Toy Water Guns
With these STL files, you can easily provide the perfect cooling in the summer and it also will give you a lot of fun! Not only kids will have a great time with these 3D-printed water spray guns, but adults can also easily use the gun thanks to the ring for the index finger. After printing, no screws or glue are needed, because the assembly of the parts is quite sufficient. With a layer height of 0.15 mm, PETG was used here. You can find the file HERE.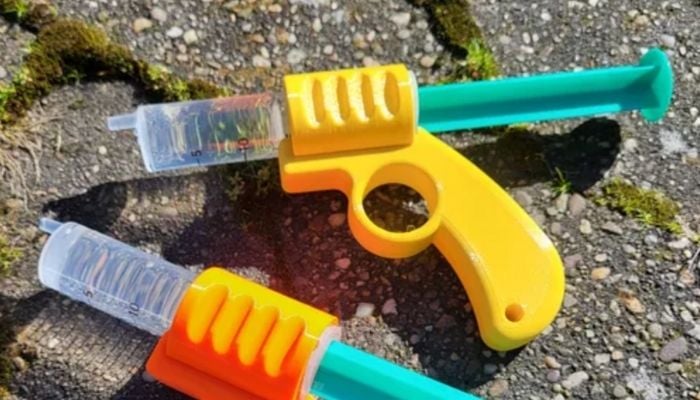 What do you think of our list of downloadable STL files for the summer? Let us know in a comment below or on our Facebook and Twitter pages! Don't forget to sign up for our free weekly Newsletter, with all the latest news in 3D printing delivered straight to your inbox!