TOP 12 3D Printing Applications for Disability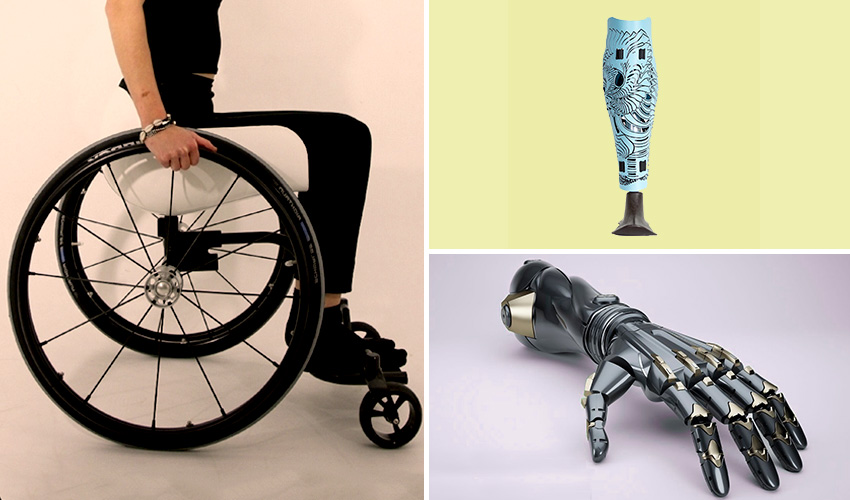 Thanks to 3D printing, the daily lives of many people with disabilities have been improved. The technology enables to create objects and services that are simple to use and adapted to disability such as personalised wheelchairs, prostheses, orthoses, etc. Above all, using additive manufacturing makes it easy to customize each device to its user, faster and at a lower cost. In some cases, it adds an important aesthetic component, changing the way we look at disability. Examples include children's prostheses inspired by their favourite superheroes. As you will see, there are more and more initiatives that combine 3D printing and disability so check out the Top 12 3D Printing Applications for Disability below!
1 – Wheelwear from Disrupt Disability
Wheelwear, developed by Disrupt Disability is a modular wheelchair that you can continually customize to your body and style. The company, based in the UK, is providing those who need a wheelchair with choice, just like switching shoes. Their modular wheelchair has quick release mechanisms to easily change the seat, backrest, front wheels, footplate and more. The technology behind Disrupt Disability's customizable wheelchair is 3D printing. It enables new modules to be created to fit a person's changing needs and preferences at a reasonable cost, instead of manufacturing a completely new wheelchair. You can find more information HERE.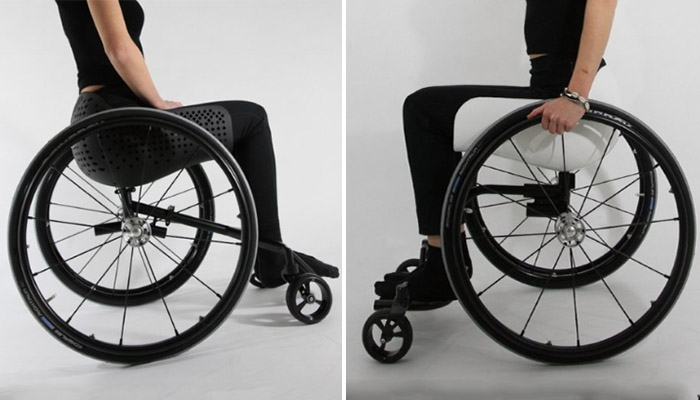 2 – Hero Arm from Open Bionics
Open Bionics is the company behind the Hero Arm, which is the world's first clinically approved 3D printed bionic arm. The Hero Arm is not just a simple 3D printed prosthetic but a bionic device that helps amputees regain functions that have been lost. Traditionally these devices are extremely expensive, something the company is fighting against, with a starting price around £5,000. The device showcases multi-grip functionality and empowering aesthetics for below elbow amputee adults and children. The mission of Open Bionics is to turn differences into superpowers, which is exactly why the customizable design of the device is so important to make people feel empowered. You can find more information HERE.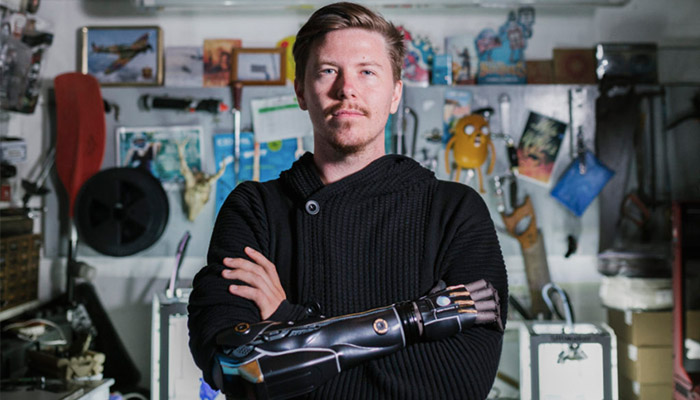 3 – e-NABLE Community
The e-NABLE community is a group of individuals from all around the world that are working together to create 3D printed prosthetics for those in need. The community is made up of about 2,000 volunteers, coming together to collaborate on ways to help improve the open-source 3D printable designs for hands and arms, and also 3D printing them. These 3D printed prosthetics are free or very low-cost and it's about 8,000 recipients that have already benefitted from the e-NABLE community's efforts and work. You can find more information HERE.
4 – Virtuoz from FeelObject
FeelObject is a young French startup that created Virtuoz, a tactile and interactive 3D printed map for all those with visual disabilities. The map is manufactured on a FDM 3D printer with nylon and can be customized according to the needs of the user. It is designed to represent the interior of a building, apartment, house, etc. This 3D printed map also includes symbols corresponding to landmarks (emergency exit, toilets, etc.): when the person presses them, they obtain sound information that will guide them along their journey.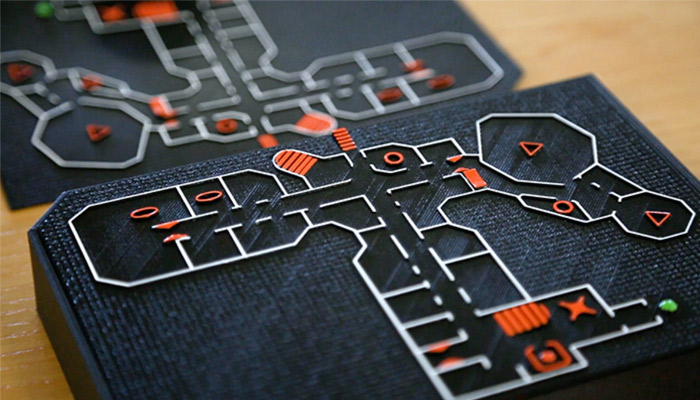 5 – Denise Schindler
At the age of 2, Denise Schindler had to have her right leg amputated following a tram accident. Her disability has not prevented her from becoming a successful athlete: at 31 years of age, she has won several bicycle races and won several Paralympic medals. With Autodesk, she was able to scan the upper part of her leg and take her measurements to create a perfectly adapted prosthetic device, which was then 3D printed for the race.
6 – ThisAble from IKEA
Last March, the furniture giant launched a range called ThisAble: 3D printed furniture extensions to be fixed on cabinets, sofas, shower curtains, etc. in order to make everyday life easier for people with disabilities. 13 models are available online, free to download. Typically, you can 3D print an extension to lift your sofa, to sit and stand up more easily, but also bumpers for windows to protect them from knocks caused by a wheelchair, etc. You can find all the models HERE.
7 – Touch Prado's Art
What is normally prohibited in the museum, namely touching the works, is allowed at the Prado in Madrid. The museum invited visually impaired people to an original presentation so that they could feel, to the touch, 3D printed copies of famous paintings. Thanks to masterpieces such as Da Vinci's Mona Lisa or Dürer's Goya, visually impaired people can literally capture the beauty of art.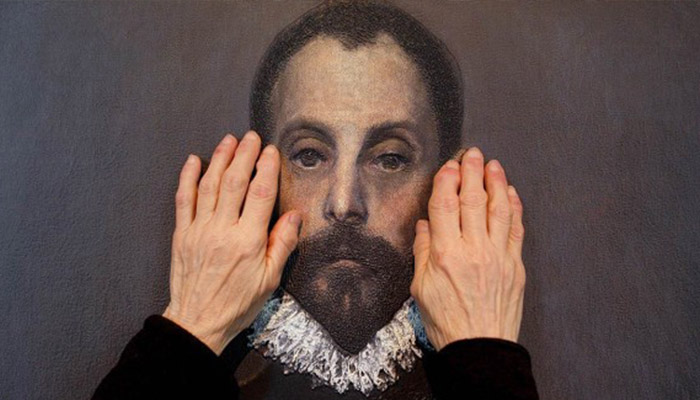 8 – 3D Scanning and Printing for Surgery
Microtia is an ear defect that affects one child in 15,000 births today. It is characterized by hypoplasia of the auricle of the ear. The more marked it is, the more it affects the person's hearing. Usually, only one ear is affected while the other is fully functional. Scottish doctors use 3D scanning to reproduce an implant adapted to the patient: they scan the functional ear, model it and create a prototype to reconstruct an implant.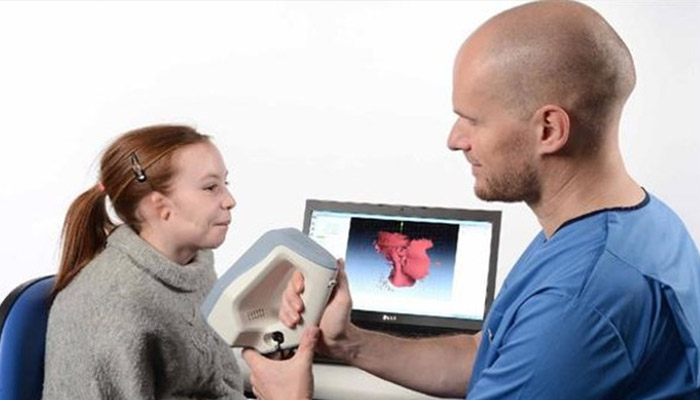 9 – See3D
See3D is a program that organizes the printing and distribution of 3D printing models for blind people. Anyone who is blind, has a visual impairment, or is a parent or teacher of someone who is blind can make a request for a model. This could be a card, a car or an animal.  See3D then connects to people who have 3D printers and creates the model and sends it by post to the recipient. These models usually contain descriptions in braille, so that blind people can explore and understand their model on their own. For this project See3D is looking for support to create the models, as well as financial support for a fundraising campaign. Learn more about See3D HERE.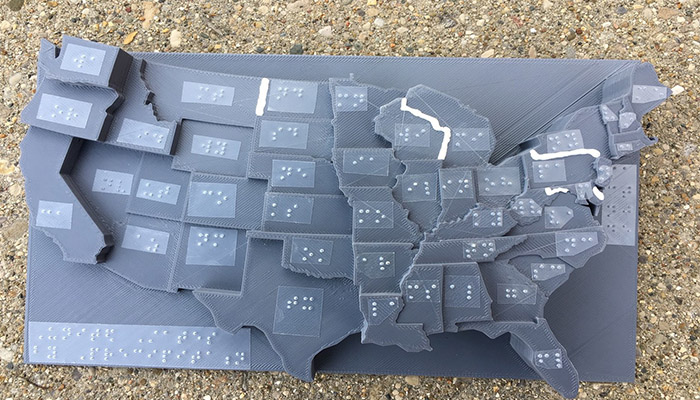 10 – Paradiddle
Paradiddle is the name of an arm prosthesis developed by Dominic Siguang Ma from China, specifically for amputees who want to play drums. For the best possible result, the project was developed in collaboration with the well-known drummer Greg Anton. The open-source model consists of several components which can be easily assembled after printing with PA-12 loaded glass. The inside of the 3D printed prosthesis is coated with EVA foam to ensure maximum comfort for the drummer. Functionally, the prosthesis also has a lot to offer, so a mechanism was developed that allows the user to better control the recoil of the drumsticks in order to play a drum roll.  Further information about the project can be found HERE.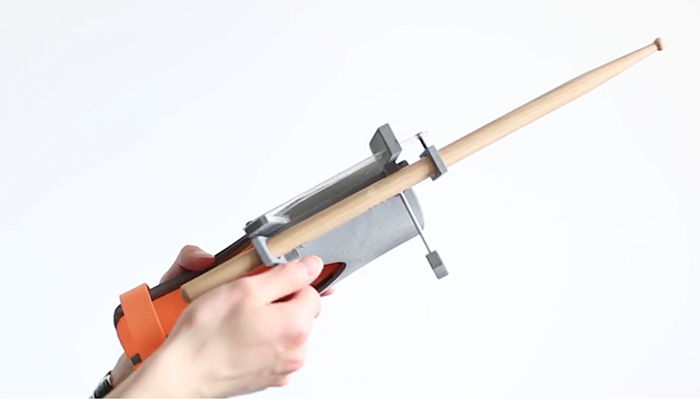 11 – H(Earring)
H(Earring) is a collection of hearing aids, which are closer to a jewelry collection than to well-known hearing aids. The project was created by Kate, a French photographer who has been hearing impaired for 25 years, and two designers, Flora and Julie, behind the FandD Studio. Together they decided to create the project. With the help of a 3D scanner, they managed to reach the complex miniatures, and begin to accurately model a hearing aid. Most of the prostheses that currently exist in the market seek to hide a disability, the goal of H (Earring) is quite the opposite to expose it with aesthetics and without aggressiveness.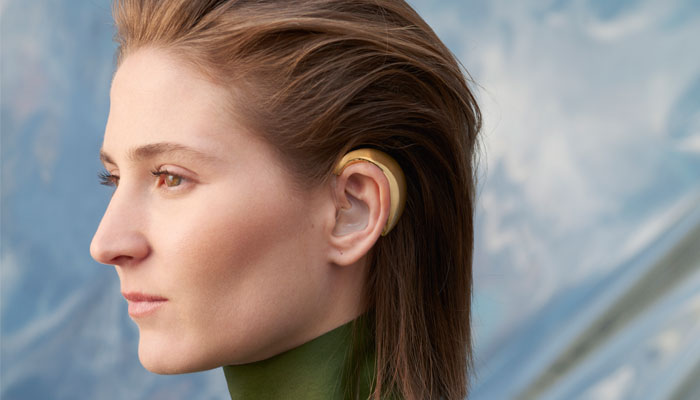 12 – UNYQ's Customizable Prosthetics
With the help of additive manufacturing technologies, the American startup UNYQ, founded in 2014, offers aesthetic and customizable solutions for people who wear a prosthesis on their lower limb. Its goal is the development of customizable covers that allow the user to choose shapes, colors and textures with the help of 3D technologies so that each prosthesis is unique and different. In addition to its covers, this young company has another line of products, in collaboration with 3D Systems and Studio Bitonti, a customizable scoliosis corset that allows patients to meet their treatment goals. UNYQ makes it possible to show a disability in an aesthetic way, in addition to the fact that the brand's wearables can be ready within three weeks. You can find more information HERE.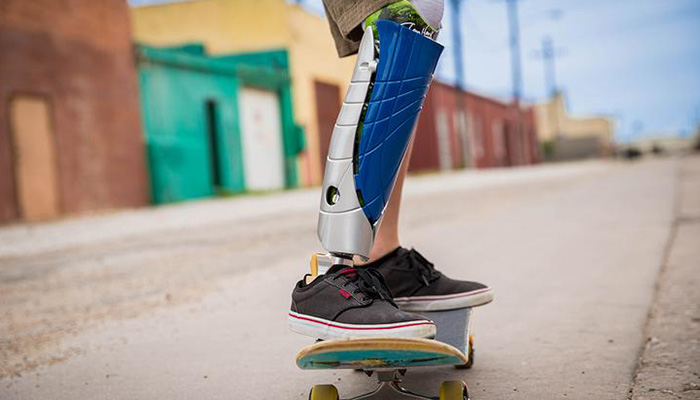 What do you think of all these projects? Let us know in a comment below or on our Facebook and Twitter pages! Sign up for our free weekly Newsletter to receive all  of the latest news about 3D printing straight to your inbox!