Top 10 Most Popular 3D Printers to Buy on Amazon in 2023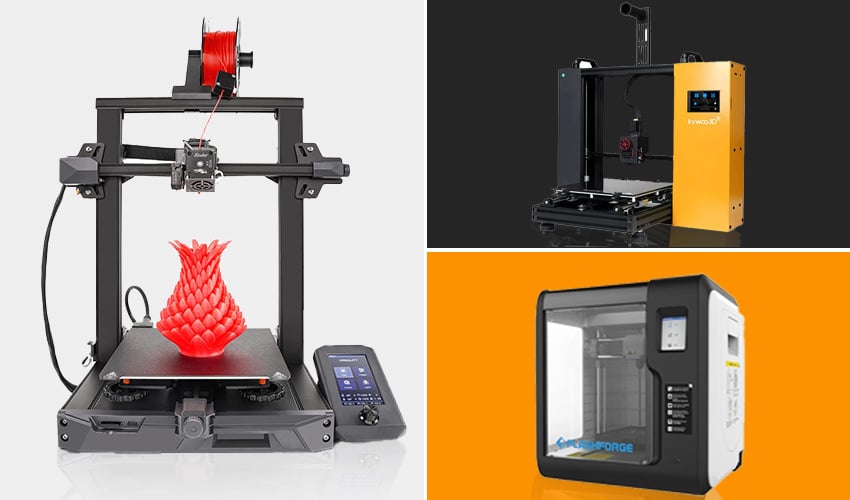 Established in 1994, Amazon has evolved into one of the largest e-commerce companies in the world. The platform has also gradually become one of the largest international distributors of 3D printers, especially for inexpensive machines.Today, in preparation for Black Friday and of course Christmas we would like to share with you some of the most popular 3D printing solutions currently available on Amazon. We've narrowed down a selection of some of the highest-rated 3D printers you can find on Amazon today. Take a look and see what you think of our 2023 picks!
Voxelab Aquila C2 3D Printer
This FDM 3D printer features simple operation and starts up quickly. The printer consists of an all-alloy frame and features filament detection and automatic filament feeding function. In addition, because the machine is based on open-source technology, users can make as many upgrades and customizations as they wish. Of course, users can also utilize standard software like VoxelMaker and Cura. The print bed is a silicon-carbon crystal glass plate with strong adhesion. The print volume is 22 x 22 x 24.99 cm, and the usable material for this model is PLA. The machine is particularly suitable for novice users. For more information, and to purchase the printer for a discounted price of 159.99 USD you can click HERE.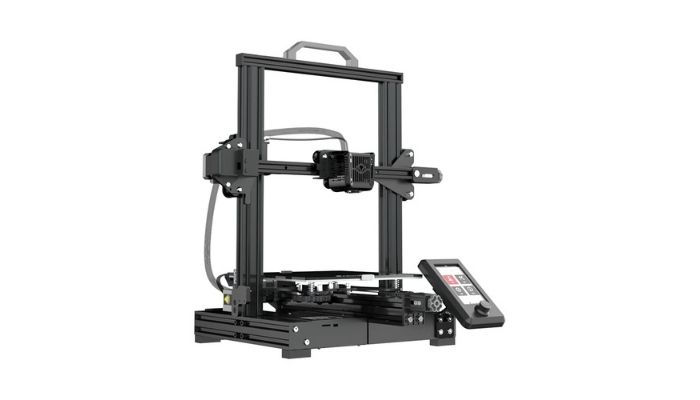 FLASHFORGE ADVENTURER 3
The Adventurer 3 desktop 3d printer is ideal for those of you who are just starting out in the world of additive manufacturing. You will be able to use different materials such as ABS, PLA, PETG. In addition this 3D printer is very easy to use because it has a touch screen where you can control your 3D printing, a 2MP camera so you get a clear image, and has a size of only 38P. x 38.8W x 40.5H centimeters. The best part is that in just 50 seconds it is able to reach a temperature of 200º! You can get it on Amazon for only 313.65 USD thanks to the discount offered by the platform. Check it out HERE.
The GEETECH Mizar S
The GEETECH Mizar S is a desktop printer manufactured by GIANTARM. It features precise auto-leveling and, according to the manufacturer, is the only printer to have dual leveling technology. The printer also features GML manual leveling mode for those who prefer to make adjustments themselves. Furthermore, the GEETECH Mizar S has a stable magnetic platform and a build platform of 255 x 255 x 260mm / 10.0 x 10.0 x 10.2 inches. The double Z axis screw design allows the user to produce more precise and complex structures. Finally, there are user-friendly features such as the almost-silent driver and the resume print function to ensure a smooth user experience. This printer is currently discounted to just 343.99 USD! You can purchase HERE.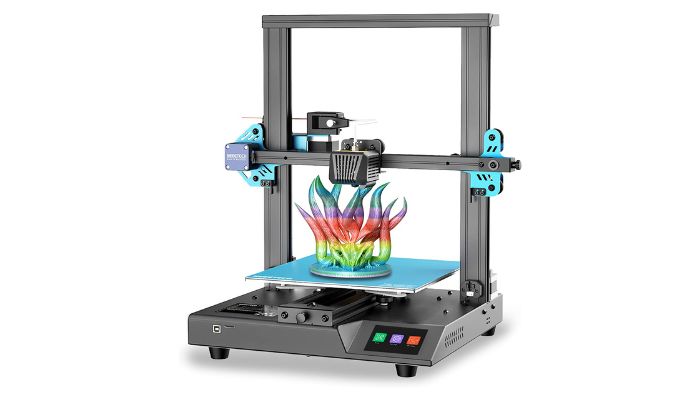 ANYCUBIC Kobra Go, a Fan Favorite on Amazon
Though ANYCUBIC has a number of popular machines on Amazon, we wanted to draw your attention to one in particular: the ANYCUBIC Kobra Go. This printer is an FDM printer made of polylactic acid, acrylonitrile butadiene styrene and steel and weighing nine kilograms. It is compatible with multiple file formats- OBJ, STL, AMF, STEP. Furthermore, the printer comes equipped with autoleveling (a process which can be achieved in just five minutes) and a flexible plate for easy removal of product. It has a typical print speed of maximum 60mm/s and a volume of 8.66×8.66×9.84in / 250 x 220 x 220mm. You can purchase the printer HERE for the Black Friday discount price of 199.99 USD.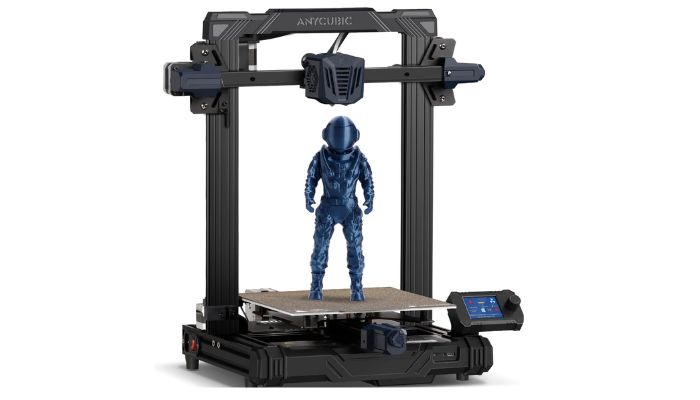 Creality Ender 3, One of the Most Popular Amazon 3D Printers
The Ender 3 is a desktop 3D printer that comes in the form of a DIY kit for $189 USD (a discount of 24%!) It is produced by Creality, a manufacturer of 3D printers and 3D printing-related products based in China, with the company being especially popular on sites like amazon. The company produces and sells a range of affordable desktop machines based on multiple 3D printing technologies. Its most popular machines are based on Fused Deposition Modeling (FDM), as is the case with the Ender 3. Most users of Ender 3 are either makers or hobbyists that enjoy its simplicity, affordability, and reliability. This machine boasts a build volume of 220 x 220 x 250 mm, and a printing precision of 0.1 mm. The standard nozzle diameter is 0.4 mm, but it can also be 0.3 or 0.2 mm and can heat up to 255°C. Ender 3 can print with 1.75 mm filament such as ABS, PLA, TPU, wood, copper, etc. Find it on Amazon HERE.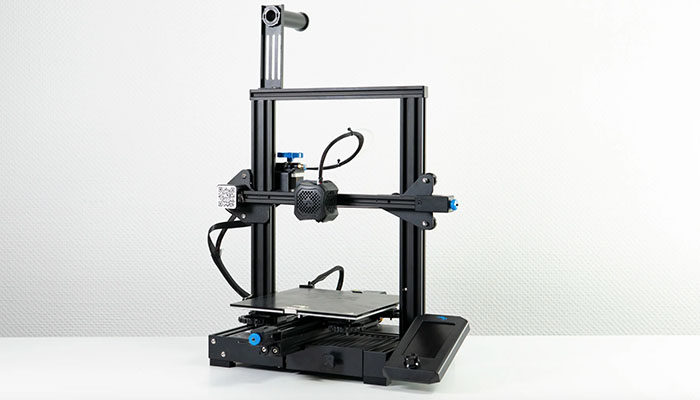 Kodak (Not Just Cameras!)
Kodak is a manufacturer well known for their stylish cameras and apparel, but they also have an established presence in 3D printing. This model, the Kodak 3D Printer Portrait in white, comes with dual extrusion and All-metal and Lite PTFE hotends. It also has a live camera with which the user can monitor the product to prevent errors during the printing process, as well as a signal to show when the product is ready. The printer also has auto-leveling and calibration is automated. The Kodak Portrait is ideal for collaborative users- file sharing and social networks are both possible. On Amazon, it currently retails for 1,699.00 USD (a discount of 9% from the normal price). This is also the lowest price in 30 days, so don't miss out! You can find it HERE.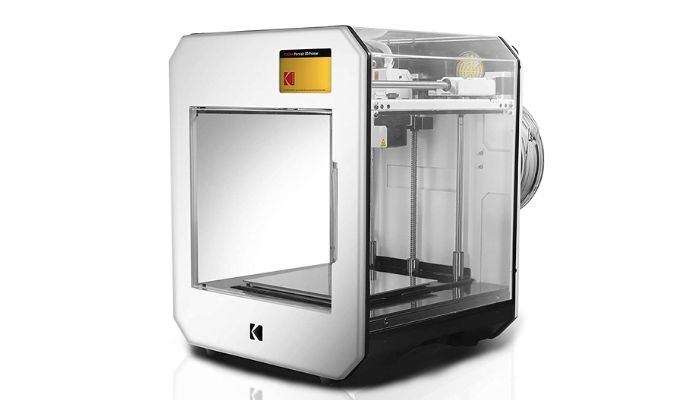 Phrozen
Next up we have the printer with perhaps the coolest brand name, the Phrozen Sonic Mini. Phrozen was founded in 2016 in Taiwan and boasts an extensive range of resin printers, the Sonic series, as well as selling resin materials on their website.  The Phrozen Sonic Mini is an 8k resin LCD printer which has a resolution of 22 µm (1152 ppi), making it ideal for producing intricate models. It also has ultra-stable dual linear rails. The frosted laser cut build plate is important for maximum adhesion and the build space is a generous 18cm Z axis. The Phrozen Sonic Mini is currently retailing for just 429.99 USD- a discount of 28% on the original deal. You can find it HERE.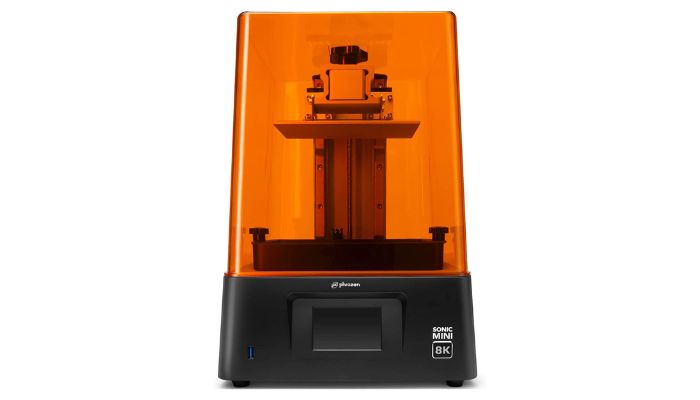 ELEGOO Neptune 2
The Neptune 2 was released by ELEGOO, a company which specializes in resin solutions and offers consumer 3D printers. Its series' are planet themed, including Saturn and Mars, but today we are focusing on the Neptune series- namely, the Neptune 2. This printer offers a user-friendly experience, coming in multiple languages and a 32 bit motherboard. This comes along with a TMC2225 silent driver to provide comfortable, quiet use. The printer also protects against error as the filament detector recognizes when filament runs out. The automatic detection notes when the nozzle temperature is below 50 degrees and the cooling fans and motherboard cease to function, thus lengthening their lifespan as they are not used unnecessarily. You can find the ELEGOO Neptune 2 on Amazon for 169.99 USD, representing a discount of 29%. Don't miss out!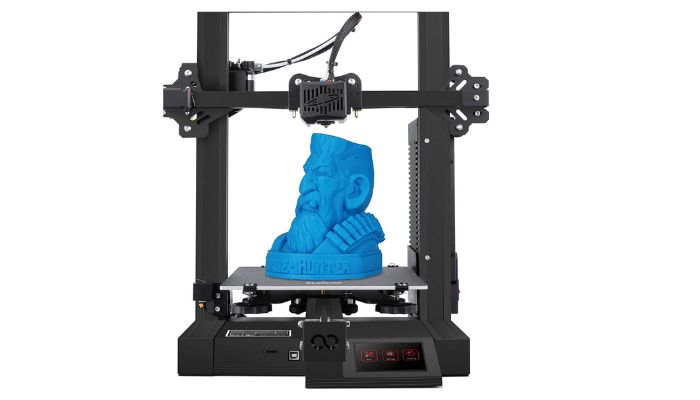 Lotmaxx Shark V3
Lotmaxx is a brand which claims inspiration from Chuck Hall, the father of FDM 3D printing. Their name means 'Lots of Ideas, Maximum Creation' and this printer is certainly an example of that! The Shark V3 offers smart G-sensor auto-leveling, as well as ultra-fast cooling and a night-time mode. Furthermore, for those who want to integrate other processes, the printer also functions as a laser engraver compatible with bamboo, ceramic tile, wood, leather, and kraft papers. In terms of printing, it is compatible with PLA/PLA+/ABS. Lotmaxx Shark V3 has a generous build volume at 9.25×9.25×10.43in / 235x235x265mm and offers user-friendly assembly. The printer offers a ultra-silent drive and complies with multiple certifications such as UL, CE, RoHS for a safe and secure experience. If this takes your fancy, you can find the Lotmaxx Shark V3 HERE for a discount of 20%.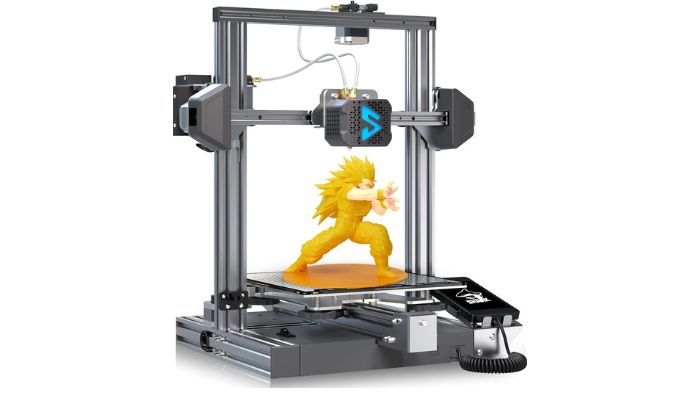 Monoprice Voxel
Last but by no means least, we have the Monoprice Voxel. This printer is a beginner-friendly, easy to use FDM printer which 'brings 3D printing to the masses', according to their website. The Monoprice Voxel is efficient: it offers a quick-change nozzle and the build plate is flexible and easily removable for a stress-free experience. Furthermore, the printer offers auto-leveling and the filament sensor allows feeding to take place automatically. Conveniently, it comes Polar Cloud enabled which means it can be used anywhere with an internet connection; multiple printers can be controlled from the Cloud.  The printer weighs 12.92 kilograms and a printing area of 150mm x 150mm x 150mm. It is currently retailing for 369.25 USD on Amazon – a Black Friday deal of 18%! You can find it HERE.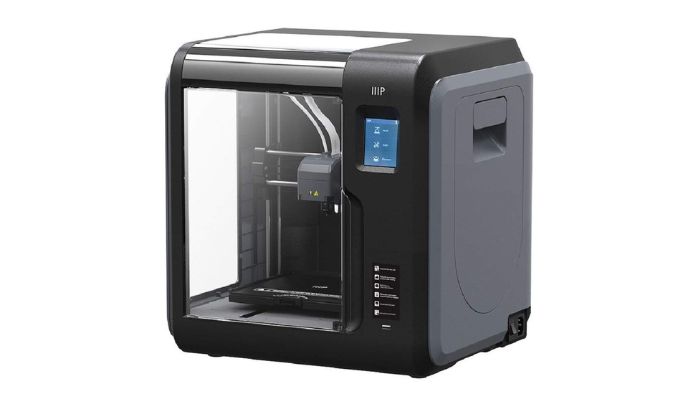 Which of these top 3D printers on Amazon is your favorite? Where did you buy yours? Let us know in a comment below or on our Linkedin, Facebook, and Twitter pages! Don't forget to sign up for our free weekly Newsletter here, the latest 3D printing news straight to your inbox! You can also find all our videos on our YouTube channel.