Top 10 most popular Amazon 3D printers
Posted On November 23, 2018
---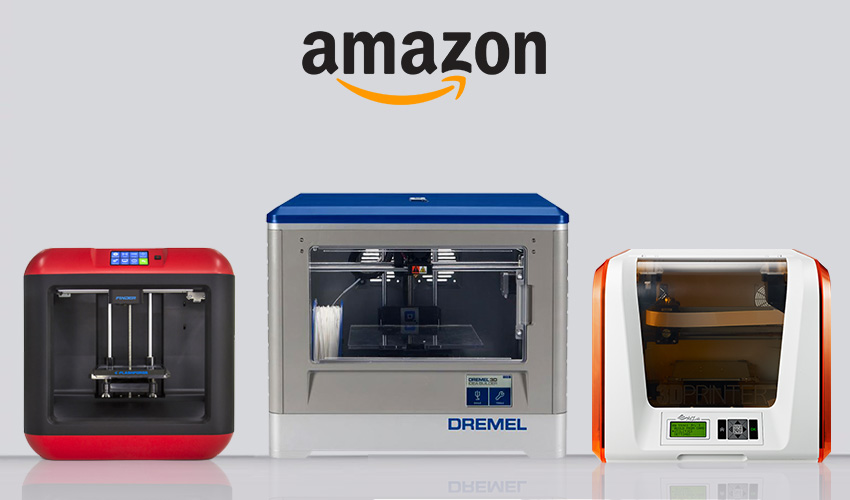 While Amazon started selling 3D printed objects in 2013 , it has been offering desktop 3D printers for some time, whether based on Fused Deposition Modeling technology or stereolithography. The e-commerce giant have continued to expand its business into the 3D industry step by step. Last year they bought up Body Labs and this year they even went so far as to expand its product range with a whole series of proprietary plastic filaments. As Black Friday unfolds today, the site displays special prices on most of its 3D printers. Whit that in mind, we at 3Dnatives have collected a selection of the most popular models on Amazon for you. The Amazon 3D printers below are sorted from the most accessible to the more expensive.
TOP 1 : The Anet A8
This is one of the most popular Amazon 3D printers of this year, thanks to its very attractive price of $ 169,99. It is an open source machine, delivered as a kit to assemble at home. The machine is from the company GearBest that offers a print volume of 220 x 220 x 240 mm and a layer thickness of 0.1 mm. It has an LCD screen and 5 keys to make print changes. The Anet A8 is compatible with several materials such as ABS, PLA, nylon and some hybrid filaments. Its price and capabilities make it one of the most popular Amazon 3D printers in the maker movement.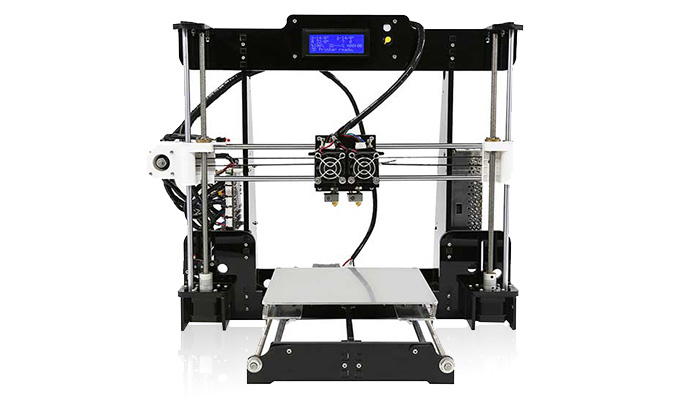 TOP 2 : The Monoprice Select Mini
The Monoprice select mini is the smallest model in the range of the American manufacturer; offering a small print volume of 120 x 120 x 120 mm). This machine is compatible with PLA and ABS and fits perfectly into any environment, whether in an office, at school or at home. It is delivered already assembled and pre-calibrated, ready to use. The Select Mini features an LCD screen to simplify the user experience, regardless of profile and 3D printing knowledge. It is currently available from $ 179,99 instead of the normal price of $ 220.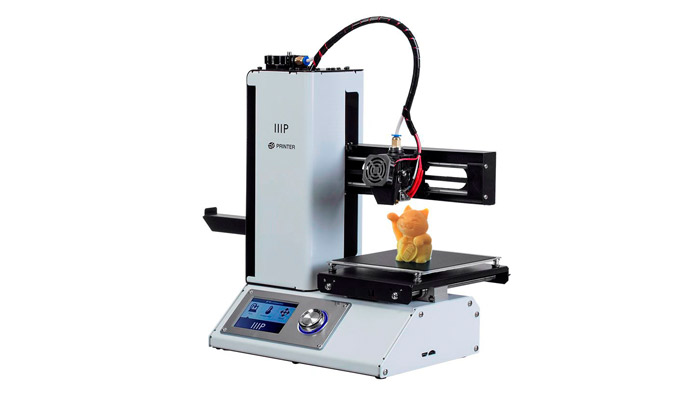 TOP 3 : The Creality CR-10
This 3D printer is a self-assembling machine, that usually takes no more than 45 minutes to put together. It is compatible with conventional filaments (ABS, PLA) but can also work with for example wood materials. It offers a print volume of 300 x 300 x 400 mm and a speed of 50 mm per second. The Creality CR-10 is one of the most popular 3D printers on the market this year with an attractive price of $ 419.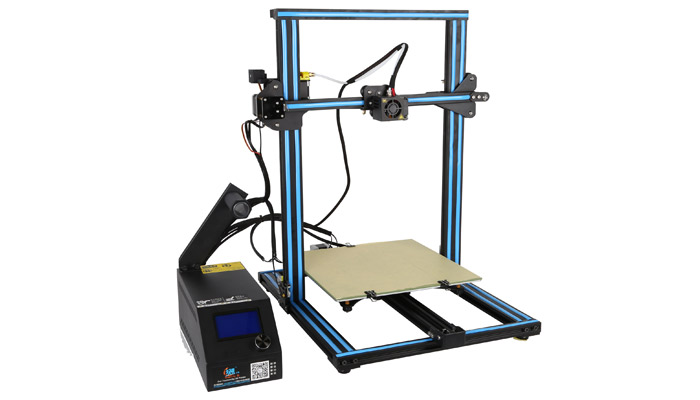 TOP 4 : The Flashforge Finder
This small desktop 3D printer is one of the most popular machines on Amazon with a current price of $ 299 (instead of $ 448). Developed by Chinese manufacturer Flashforge Technology in 2015, the printer has a print size of 140 x 140 x 140 mm and is compatible with PLA filaments. Due to its ease of use and compact design, the Finder is ideal for the education sector and children who are new to 3D printing. It can connect in WiFi and has an automatic calibration system.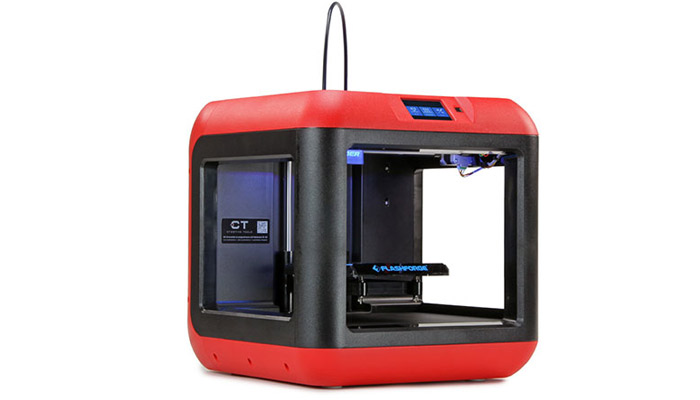 TOP 5 – The Anycubic I3 Mega
The Chinese company Anycubic launched its Anycubic I3 Mega printer in 2016, a 3D printer based on FDM technology. With its 210 x 210 x 205 mm, it offers the user a large manufacturing volume. Thanks to its filament detector and its heating plate, the use of the machine is simplified. The 3D printer is compatible with PLA, ABS, HIPS, but also wood and prints with a layer resolution of 0.05 to 0.3 microns. The FDM machine is delivered almost ready to go, so assembly is done quickly. The Anycubic I3 Mega is available on Amazon for $ 328.99.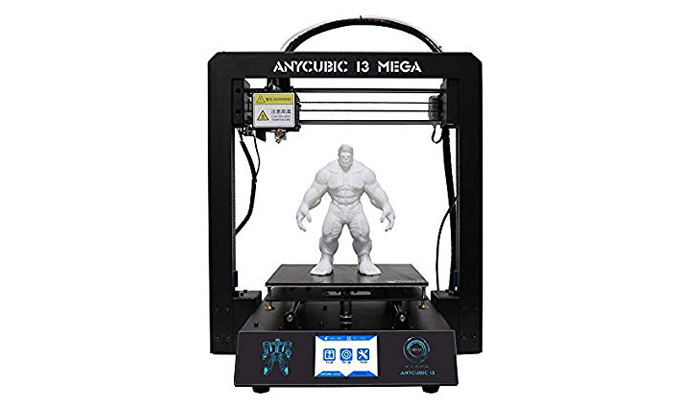 TOP 6 – The QIDI Technology X-one 2
The QIDI Technology X-one 2 is the upgraded of the X-one 3D printer, developed in China as well, this time by Qidi Tech. Its print volume is still relatively small with 140 x 140 x 140 mm, however it is also still compatible with a wide range of materials including ABS. The X-one 2 is fully assembled out of the box and its 3.5-inch touch screen it's easy to use, making it a good starter printer. This machine is currently available from $279.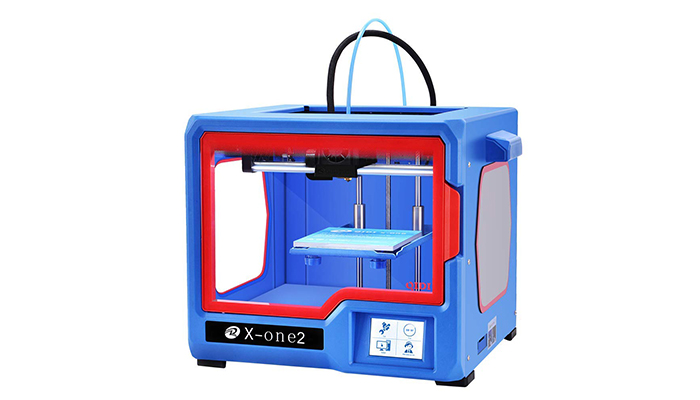 TOP 7 : The Da Vinci Jr. 1.0
XYZprinting is behind a range of easy-to-use 3D printers, including the Da Vinci Jr. 1.0. This machine is based on Fused Deposition modeling technology and offers a print volume of 150 x 150 x 150 mm along with an improved design compared to earlier versions. It is a small 3D printer ideal for the home, at school or the office. The auto-calibration and automatic filament sensor functions make it easy and fast to use, which makes it very attractive for beginners. Even children can handle it safely thanks to its enclosure and at relatively low temperatures. You can buy the Da Vinci Jr. 1.0 for $ 240.57 on Amazon (instead of the normal price of $ 349.95)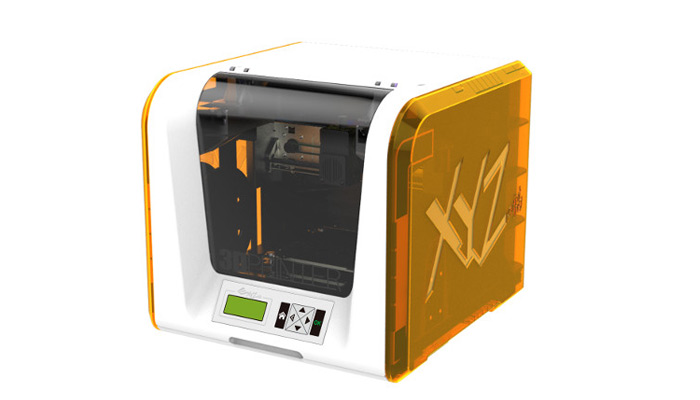 TOP 8 : Weedo M2
The Weedo M2 desktop 3D printer was produced by the Chinese based manufacturer Weedo. This machine is one of the popular Amazon 3D printers, it sells at $499. With a focus on being safe, effective and practical, this entry-level 3D printer is an ideal choice for beginners and children. It provides a print size of 150 x 130 x 170 mm and is compatible with PLA filaments. It is designed with a closed frame to reduce noise and particle emissions, auto power off so the M2 automatically turns itself off when a print is done, and air filter to keep a safer an cleaner environment.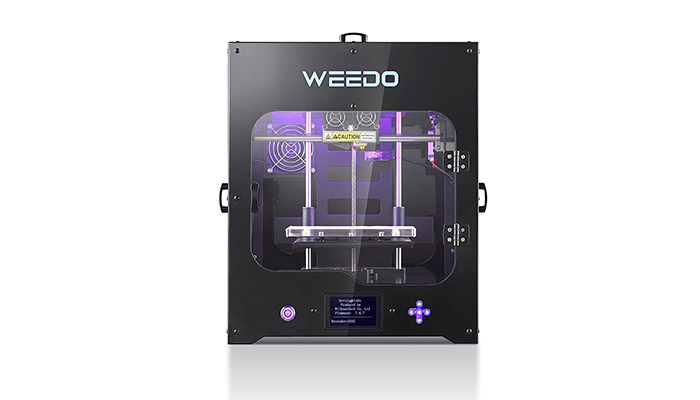 TOP 9 : Dremel Digilab 3D20
Dremel is a US-based toolmaking brand that entered the printing market in 2014. It has focused on FDM technology and one of the most popular machines on Amazon is probably the Digilab 3D20. It has an impressive print volume of 255 x 155 x 170 mm. Comes with a WiFi connection for easy startup and incorporates a semi-automatic calibration of the tray. It is available from around $ 599.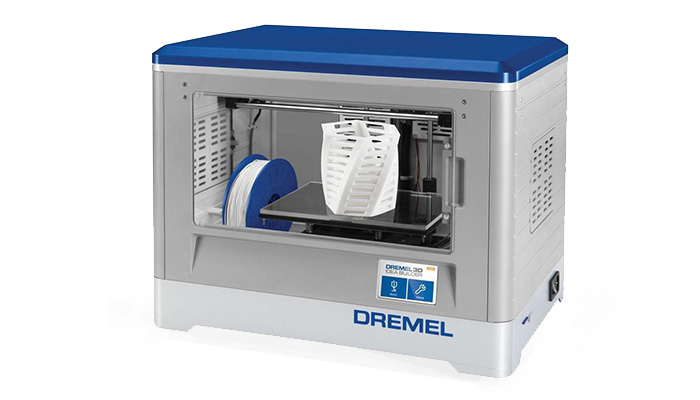 TOP 10 : Sindoh 3DWOX DP200
The Sindoh 3DWOX DP200 is a stable desktop printer and simple to set up. It was released by the Korean company: Sindoh. The machine prints in both PLA and ABS and is currently available on Amazon at a price of $ 1,299. Its has 210 x 200 x 195 mm print volume, closed frame and heated print bed to give you the best results. Features such as it's automated leveling system, nozzle cleaning and the auto-loading for easily swapping spools are all elements to make the process as straight forward as possible for you.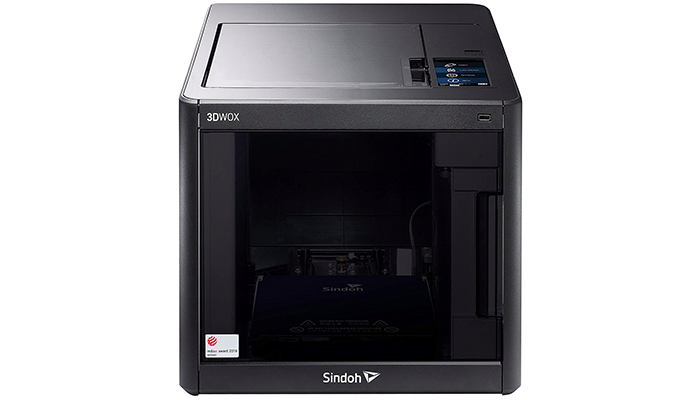 What do you think is the bestellers amongst Amazon 3D printers? Let us know in a comment below or on our Facebook and Twitter pages! And remember to sign up for our free weekly Newsletter, to get all the latest news on progress, research and more entrepreneurs in 3D printing send straight to your inbox!
---
You may also like