Top 10: 3D Printing in Sport
Published on November 22, 2017 by
Jamie D.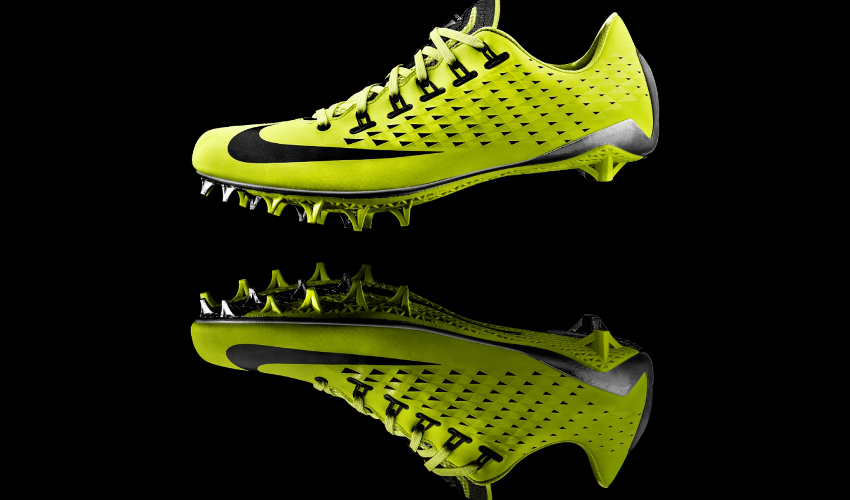 3D printing technologies are increasingly emerging as a disruptive tool for improving sports performance. With ever more numerous and innovative uses from cycling to football, golf, and running, we made our Top 10 list of the best applications of 3D printing in sports.
1. 3D printed prosthesis for a cyclist
Denise Schindler, a one-armed German rider, is poised to become the first female athlete to compete in the Olympics with a 3D printed prosthesis. This work was done in collaboration with the Autodesk publisher for the design of the custom-made prosthesis. It took five days to print at five times the cost of a traditional model.
2. The 3D printed race car
This project by a team of Belgian engineers is remarkable. The race car, called 'The Areion', closely resembles a Formula 1 car and is a very powerful single-seat car. The metal chassis has been printed in 3D and and can reach a maximum speed of 140 km/h, doing 0 to 100 in just 3.2 seconds.
3. Football protection mask
Being able to play sports despite an injury such as a broken nose is the challenge of London-based Cavendish Imaging. Using 3D software, they scan every detail of the athlete to 3D print a custom protection mask. This innovation reduces the period of inactivity related to an injury, and also prevents further harm to the injury whilst it heals.
4. 3D golf clubs
This is the idea of French brand Grismont who decided to combine design and quality to offer unique and tailor-made golf clubs. The startup has called on designers Pierre-Yves Jacques and Linlin for the design and the Proto company based in Belfort for manufacturing. For more information, check the brand website HERE.
5. 3D Printed road bike
ColorFabb took a detour from making 3D printer filaments, deciding to 3D print a road bike. The most amazing thing is that the 3D printer used to make these parts is a simple Ultimaker Original. The result lives up to expectations with a strong and lightweight bike!
6. Shin guards printed in 3D
This innovation was designed and created the Austrian firm Zweikampf. These shin guards provide better resistance to blows through three layers of protection, with weight reduced to a few tens of grams. In addition, these shin guards are fully customizable.
7. 3D printed running shoes
American Allyson Félix will be the first athlete to compete at the Olympic Games equipped with 3D printed shoes. She partnered with Nike to design sneakers with the lower part, the tips, personalized and printed in 3D  to offer maximum comfort and speed.
8. 3D Printed Skis
American manufacturer Stratasys 3D printed a set of skis in 2014. These skis are equipped with 3D printed parts from FDM machines in the Stratasys range. For the material, the manufacturer used ULTEM 9085, a thermoplastic offering mechanical resistance and thermal resistance.
9. 3D printed mouthguard
This concept was developed by Guardlab, a New York-based company specializing in customizing tooth protectors through 3D printing. The manufacturing is carried out so as to protect the impacts for the sports of contacts by offering an optimal comfort to each sportsman.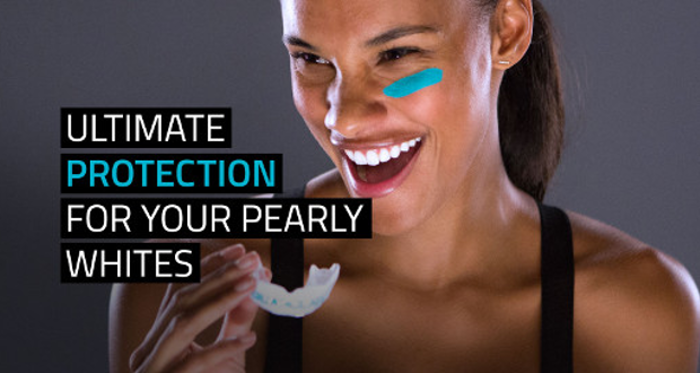 10. The Reebok sensor
In early 2015, the English equipment manufacturer developed an innovative sensor through 3D printing that can detect the severity of a head shock in real time. The brand combined several technologies and materials to create extremely precise prototypes. The Reebok Checklight includes various sensors to quickly analyze the intensity, speed or angle of a shock to the head and primarily targets football players.
Excited for how 3D printing will affect sport in the future? Let us know in a comment below or on our Facebook and Twitter pages! Don't forget to sign up for our free weekly Newsletter, with all the latest news in 3D printing delivered straight to your inbox!