TOP 10 3D Printed Halloween Masks
Published on October 30, 2017 by
Jamie D.
With Halloween coming up very soon, it's time to get your best halloween costume ready. This requires the most important part – a mask. Fortunately for you, 3Dnatives have researched and found the Top 10 best 3D printed Halloween masks you can find on Cults. Check out our list, and download your favourite masks to print for yourselves in time for Halloween on 31st October!
1 – Hellboy Mask
This fan art is really very cool because it is printed in Filaflex, making the mask look more similar to skin. Printed in red on a WitBox then painted, this mask made by Recreus will delight all Hellboy fans.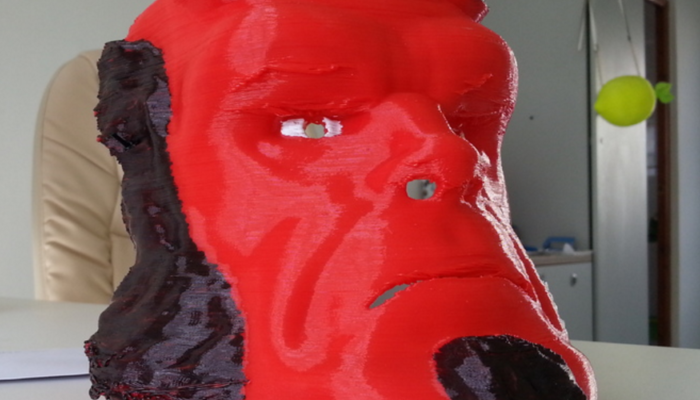 Download the 3D file of Hellboy
2 – Scary Two-piece Mask
This pretty scary mask was modeled in 3D by the Spanish artist Shira and printed in 3D by DiwoBQ. The particularity of this creation is that one can print the mask in two parts and then connect them via elastic to activate the jaw.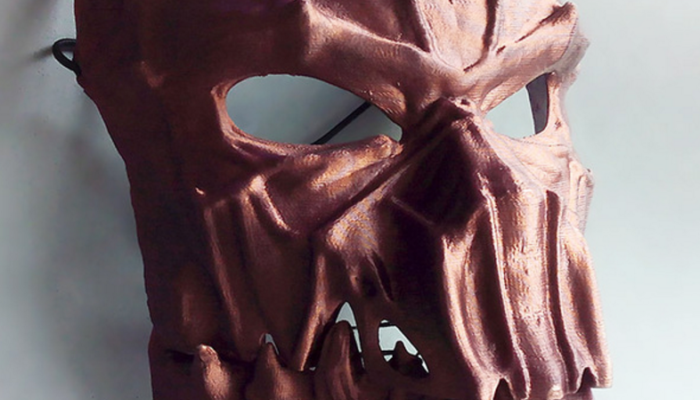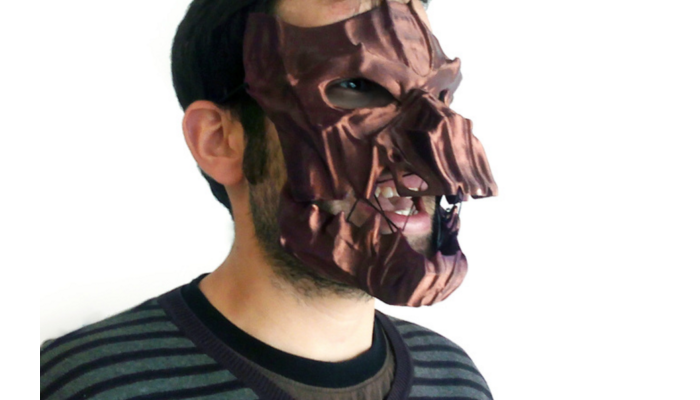 Download the 3D file of the articulated mask
3 – The Wasp & Ant-Man Mask
Adafruit were inspired by the film Ant-Man to conceive this genius mask of the character of The Wasp. This object is printable in 3D and you can connect it LEDs to handle any light effects that come out of the eyes. Ideal for an evening with smoke!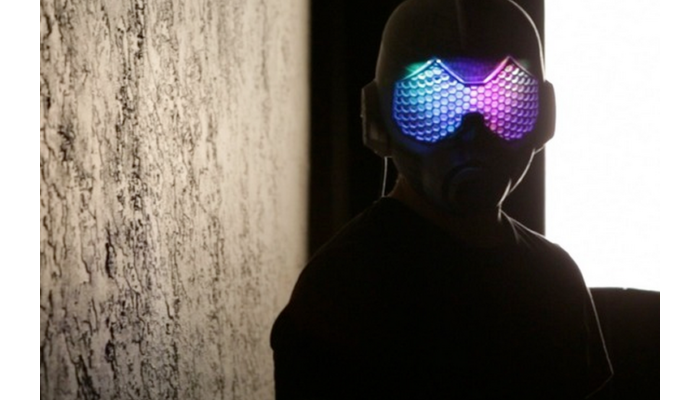 Download the 3D file of the Wasp Avengers
4 – Death Trooper Helmet
Inspired by the world of Star Wars Rogue One, designers at MakersLAB have created their version to scale a mask of Death Trooper. This is a great job both in terms of design, 3D printing but also you finish work in painting.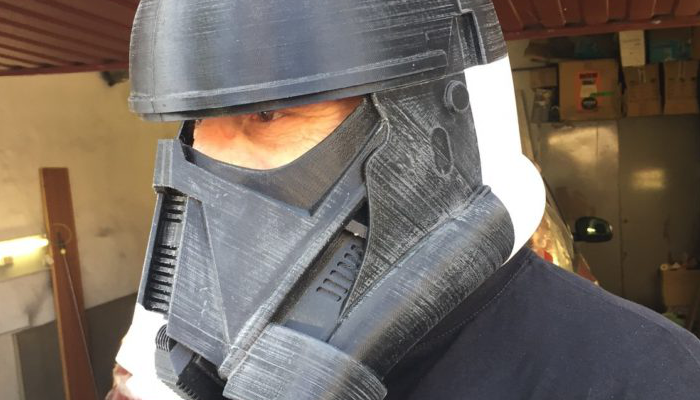 Download the Death Trooper helmet 3D file
5 – Wolverine's Face
Always realized by Ignacio de Recreus, this mask printed in Filaflex is very disturbing because it really reproduces the skin effect. The face is supposed to represent that of Wolverine. You have to print the Wolverine claws in 3D to complete the costume!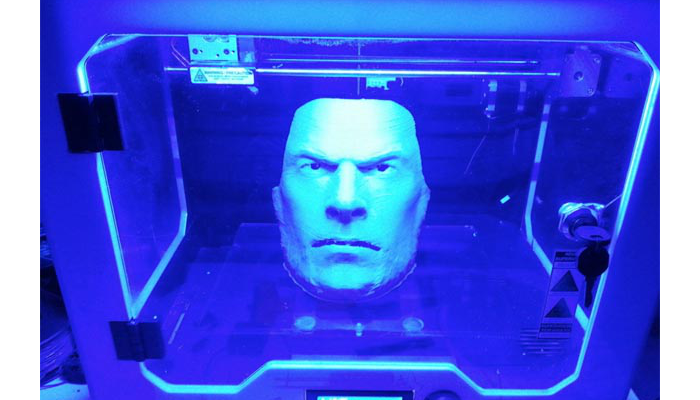 Download the 3D file of the Wolverine Viage
6 – Joker Smile Mask
The excellent designer Eddie Christian did his research on the Internet and found that many 3D masks offered a low-poly style and that there were few realistic examples offering perfect smoothing. He therefore sculpted this magnificent mask using 3D Zbrush software which he then sliced ​​using Simplify3D.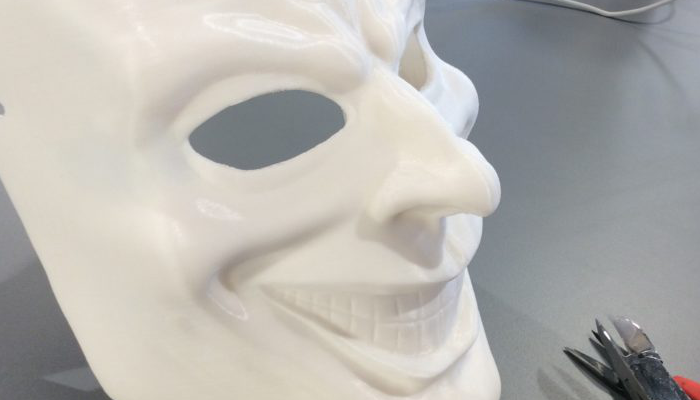 Download the 3D file mask with a disturbing smile
7 – Venetian Mask 
Inspired by films, Spanish designer Sonia Verdu has created a superb Venetian mask in tribute to the Italian tradition. In addition, it is easily printable without any supports. You can then have fun painting it according to your tastes!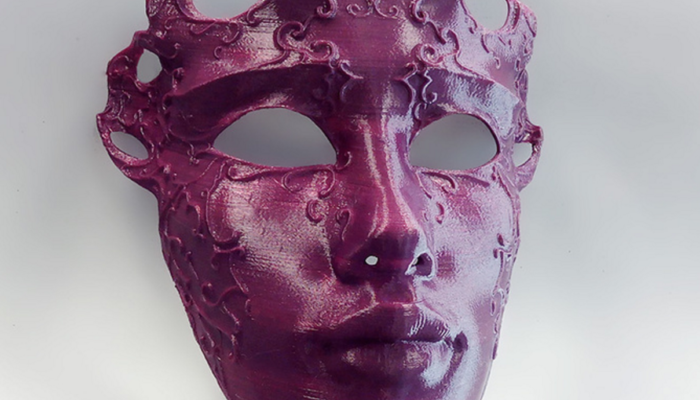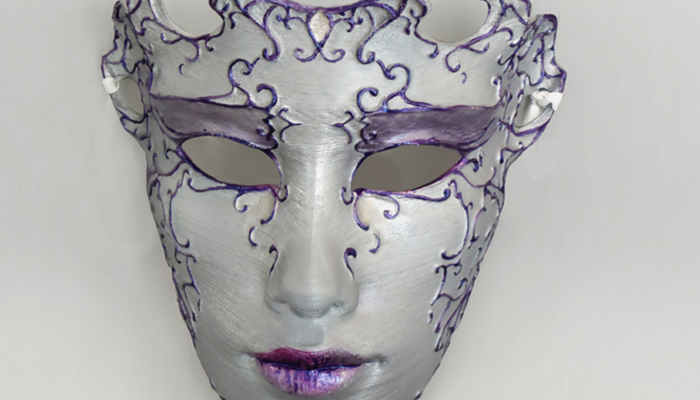 Download the 3D file of the Venetian mask
8 – A mask of Marvin in Low-Poly
Everyone now knows "Marvin", 3D Hubs' famous mascot. The designer Flowalistik made a low-poly version and adapted it to make it into a mask. It is all the more fun because it was printed in 3D with Glow In The Dark filament, a fluorescent material that lights up in the night.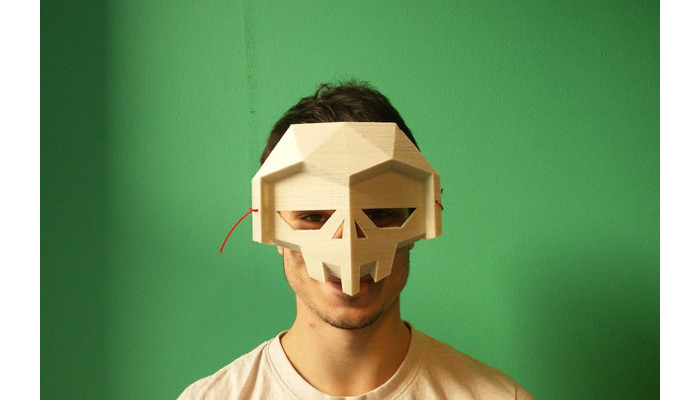 Download the 3D file of the Marvin mask
9 – Bat and pumpkin masks
French designer Mageli has designed a series of masks for children who wish to celebrate Halloween. The bat and pumpkin version print flat (without support) and the mask can bend and adapt to the face thanks to the grooves embedded in the design (be sure to heat it slightly with a dryer beforehand).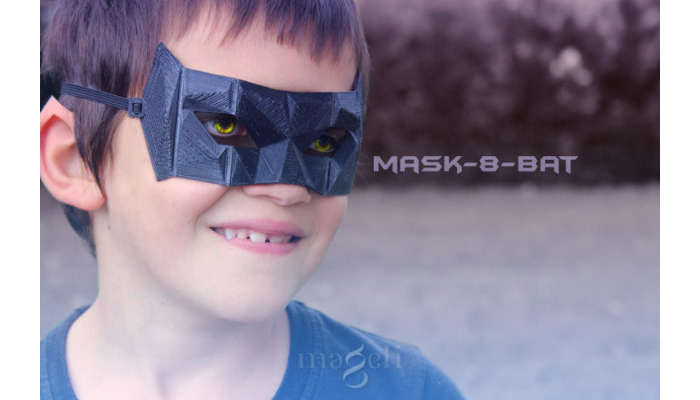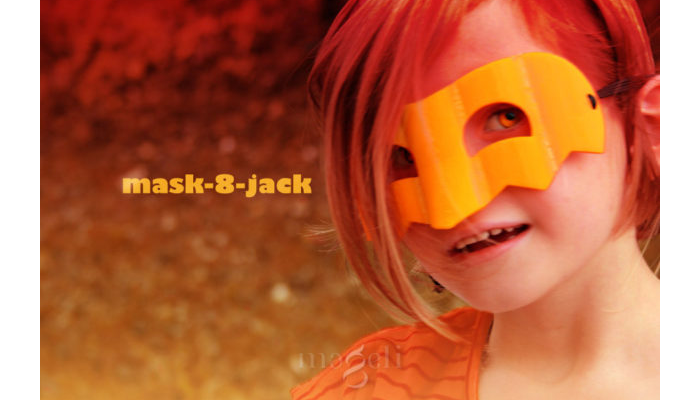 Download the 3D file of the bat mask  and the pumpkin mask
10 – Skull mask
If you want to look like a prehistoric fossil, print this excellent 3D model designed by artist Tamarelle right away. Printable in 2 parts, this simple skull model remains very realistic. You will have to stick the two parts together before putting it on and crank freely however.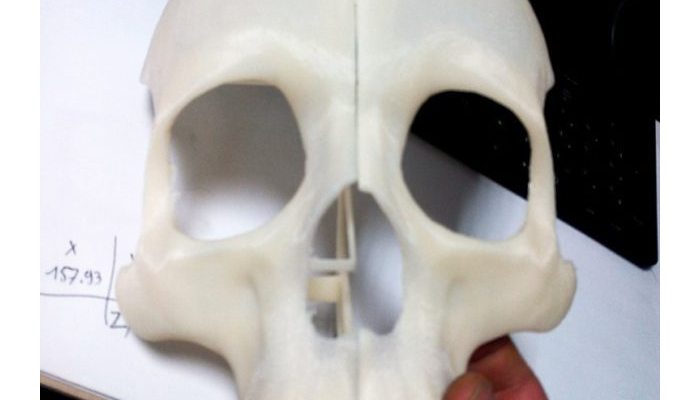 Download the 3D file of the skeleton mask
And you can download more on the Cults platform .
What do you think of these 3D printable Halloween masks? Let us know in a comment below or on our Facebook and Twitter pages! Sign up for our free weekly Newsletter here, the latest 3D printing news straight to your inbox!