TOP 10 3D Models / STL Files of 2018
Published on January 24, 2018 by
Jamie D.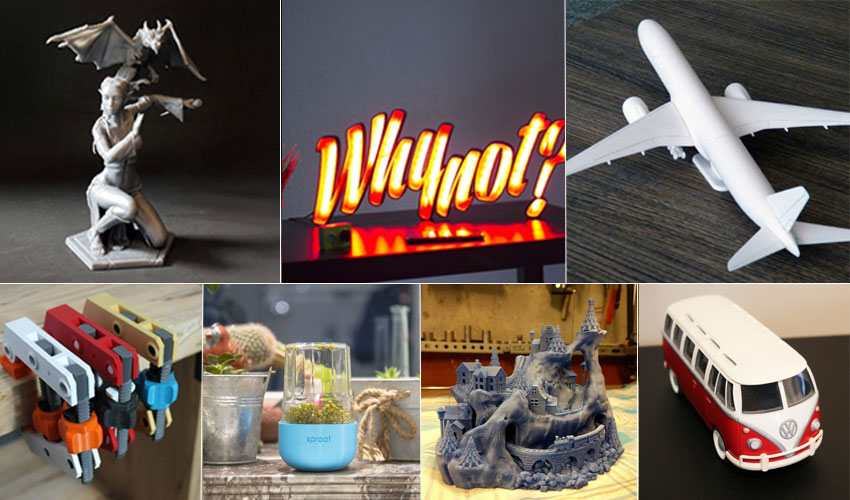 Every year at 3Dnatives, we search through our selection of our favourite 3D models published online in the past year. This year, the level of STL file designs stepped up a level in comparison with previous years. These models are becoming more precise, and more optimised for 3D printing.
Therefore, we made our list of the best 3D files and 3D models published in 2017. These include STL files of famous people, replicas of vehicles and even 3D printable parts to combine with other gadgets. This Top 10 was made through STL files found on Cults' website. We have included links to download all of the STL files in our list, so don't hesitate to download any of these 3D models for free! In addition, we have included some links to videos showing these models being created.
10. The "Why Not?" Lamp
This beautiful creation is the work of 3D artist DukeDoks. This stunning sign somewhat resembles a graffiti style, and you can easily insert LED lights inside it. This 3D model therefore gives any room a contemporary decoration inspired by street art. If you want to see the creative process, check out the sign being made in this YouTube video.
Download the free STL file for the lamp.
9. Screw Clamps
We have already interviewed designer JakeJake, who wanted to make 3D printable clamps as solid as possible. This is a real DIY challenge because the parts are plastic. The parts are printed separately and then screwed by hand. Judging by photos posted by makers, the tongs seem quite functional!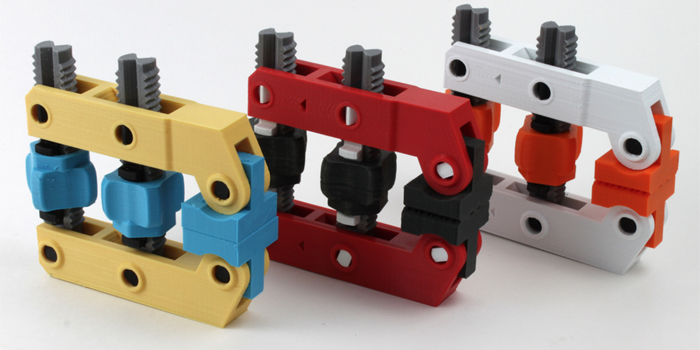 Download free STL files of these screw clamps.
8. Sproot, the seed box
Sproot is an invention of the French designer Clémentine Germain who wanted to combine 3D printing with upcycling. This 3D model is adaptable to a classic jam jar. Do not discard your jars of jams and make seed boxes, a true nutritious and healthy treat for the birds!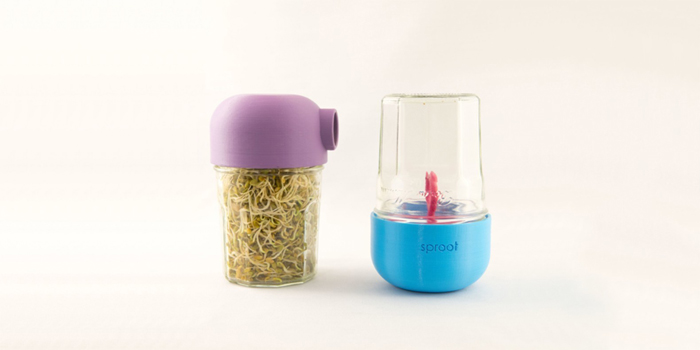 Download the 3D model of the seed box.
7. The Table7 collection
This is a set of 3D files made by the Polish designers of UAU Project that we had already interviewed here. This beautiful collection of 3D objects is ideal for your table. These seven beautiful 3D printable STL files include: a sugar bowl, a snack plate, a nutcracker, a salt and pepper shaker, a toothpick holder, and more. These wonderful 3D models makes a great gift too.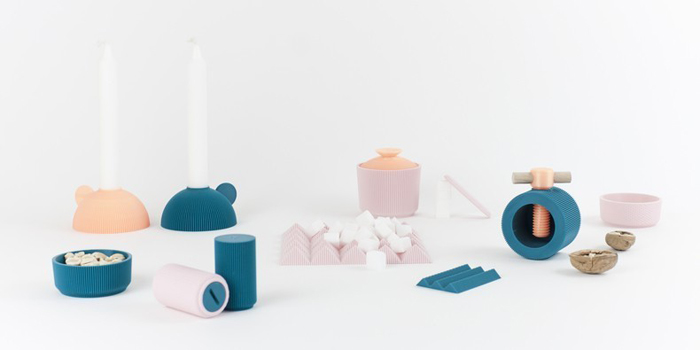 Download free 3D files for the Table7.
6. The Boeing 777x
Here is a new work by the masterful designer Guaro3D: a scale model of the huge Boeing 777X, the world's longest airplane. The model is at a scale of 1/200, and it is an easy to print model that requires little support structure for most parts. It is designed to be printed on a standard FDM printer using a 0.4mm nozzle. Ideal for avid enthusiasts. If you like 3D models, take a look at their Cults page, it's pretty astonishing.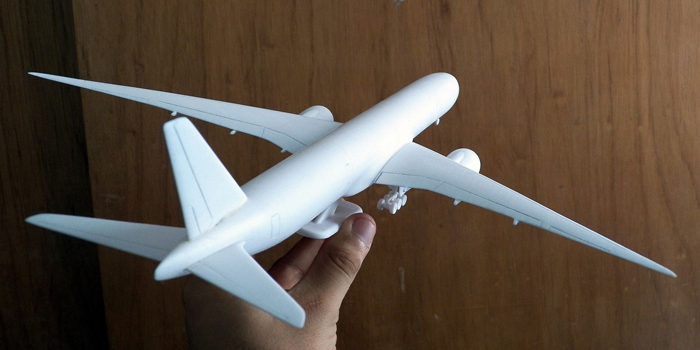 Download the STL file of Boeing 777X.
5. Candidates for the France 2017 presidential election
If you are fed up of seeing Trump's face everywhere, this may relieve you somewhat. To challenge candidates on issues related to innovation in France, Cults 3D modeled the faces of the five main candidates in the French presidential election. These faces were made from simple photos and videos. We could see live which STL file was the most downloaded. Today, you can still print President Macron and his competitors.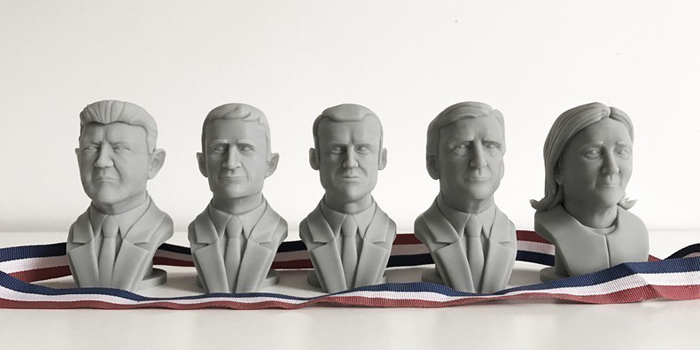 Download the free 3D files of the 2017 presidential election.
4. The Woman and the Dragon
Although inspired by the Game of Thrones series, this creation is an original model created by the Spanish artist Shira, aka Sonia Verdu. This beautiful sculpture shows a woman with a dragon on her shoulder. The parameters used by the artist are a layer height of 16 mm and 15% filling rate for a figure that is 30 cm tall.
Download the 3D model of the sculpture.
3. Wondertown, the snowy city
This 3D printable object comes straight out of Kijai's imagination who we interviewed on 3Dnatives. It represents a winter scene on a mountain with a train, buildings, trees and many other things. The model was released for Christmas and it was printed with a transparent filament to have very nice lighting effects. If you like these kinds of architectural creations, you will find many others also on his Cults profile.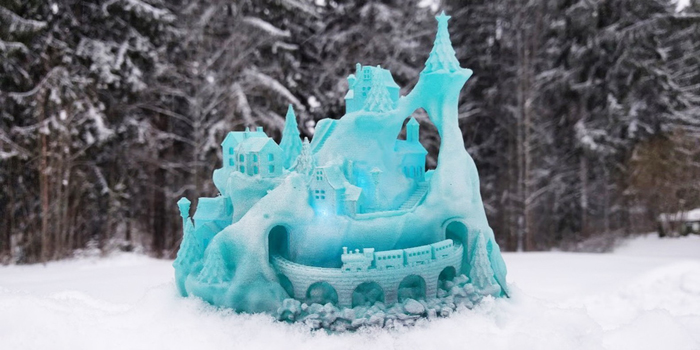 Download the STL file of the winter city.
2. The Volkswagen Campervan
For car fans, you can not miss this model of the famous VW campervan. This 3D file has been modeled and printed in 3D by ChaosCoreTech. The replica not only seems very accurate, but the painwork is also most impressive! The designer used Fusion 360 3D modeling software. All stages of his work are viewable on his YouTube channel.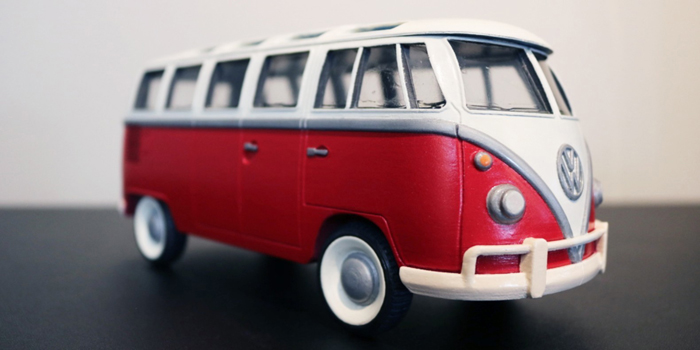 1. The Witch: Pen Holder
Finally, this 3D model of The Witch created by Loubie aka Louise Driggers was the real success of 2017. This pen holder was designed to print easily without any support. It took weeks of preparation and testing to release this optimized 3D model. It was met with huge success in the maker community who were not put off by the fact that it is a paid file (almost 500 downloads). This is evidence that fairly priced models that are perfectly adapted and original can easily sell.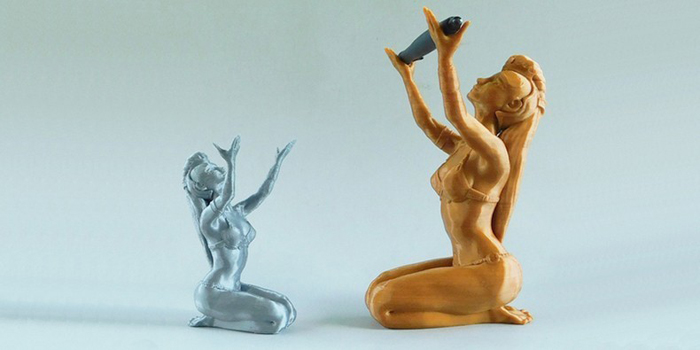 Download the STL file of the witch.
What do you think of these 3D models and STL files? Let us know in a comment below or on our Facebook and Twitter pages! Don't forget to sign up for our free weekly Newsletter, with all the latest news in 3D printing delivered straight to your inbox!