TOffeeAM: an intelligent design solution for additive manufacturing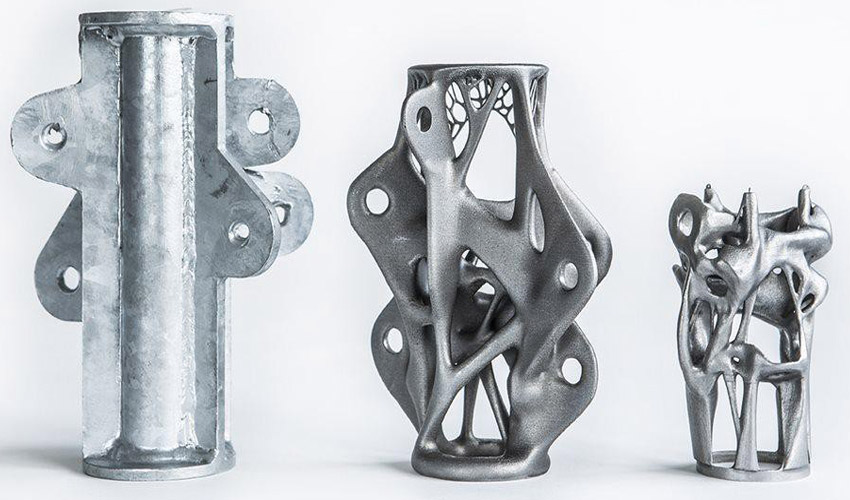 When it comes to creating parts via additive manufacturing, the design of the 3D model is crucial:  modelling methods will directly impact the final result, i.e. the appearance of the part, its quality, its resistance, but also the success rate, the quantity of material used, etc. Design techniques are different for AM than for traditional manufacturing processes. So how can you be sure you are using the right methods? What steps do you have to go through? This is where design solutions for additive manufacturing come into play, as they specialise in the creation of complex shapes that are compatible with various 3D printing technologies. This is the case of TOffeeAM, a young British startup that has developed its intelligent design solution for additive manufacturing, based on generative design. We met with the team behind the platform to learn more about the importance of design in 3D printing and the main features of their offering.
3DN: Can you present yourself and your relationship with additive manufacturing?
TOffeeAM optimises product designs for Additive Manufacturing (AM) – also known as 3D printing – and was founded in 2019 at Imperial College London by Dr Francesco Montomoli (CEO), Dr Marco Pietropaoli (COO), and Dr Audrey Gaymann (CTO). The company started from the Department of Aeronautics of Imperial College, where we are developing software for Additive Manufacturing with several industrial partners. Francesco is a Reader at Imperial College of London. Marco and Audrey obtained their PhD at Imperial College of London in Design for Additive Manufacturing. Marco is a former EPSRC Doctoral Prize Fellow, now studying for an MBA. Audrey is an EPSRC Doctoral Prize Fellow, obtaining the Amelia Earhart Fellowship for her studies in Aviation.
3DN: Why did you decided to create TOffeeAM?
About 6 years ago we received a question from a leading manufacturer: with Additive Manufacturing you can print almost everything, what we are going to design and how? When there is a new manufacturing technology, usually people tend to use old design methods with the new manufacturing process. There are several examples of this gap: the first Iron Bridge looked exactly as old wooden bridges; it took few centuries to fully exploit the potential of metal solutions as shown in the Millennium Bridge in London.
We decided to bridge this gas, developing a software named TOffee that now is used by companies in different sectors. Following this, having received worldwide traction, we decided with Imperial College to start the spinout known as TOffeeAM ltd. We also received the financial and technical support of Royal Academy of Engineering Enterprise Fellowship, having as mentor Adrian De Ferranti, a well known UK entrepreneur. Moreover we obtained the Amazon AWS Programmable prize in 2018 and the Amelia Earhart Fellowship. It has also participated in Imperial's Techcelerate programme and received mentorship through the Imperial Venture Mentoring Service. Since than we also received pre-seed (EF) and seed funds (IQCapital) to expand our team.
3DN: Can you explain the main characteristics of your software?
In many industries, part design relies on human imagination and intuition, which are in general unable to take full advantage of advanced manufacturing techniques such as 3D printing. TOffeeAM's software enables designs of higher complexity, outside the possibilities of standard design processes. Its technology has a potentially transformative effect on the AM industry, with solutions up to 40 percent more efficient than competitors, allowing parts to be produced 20 times faster. In addition to optimising 3D printed parts, TOffee can optimise whole systems by reducing the total number of parts and increasing resilience.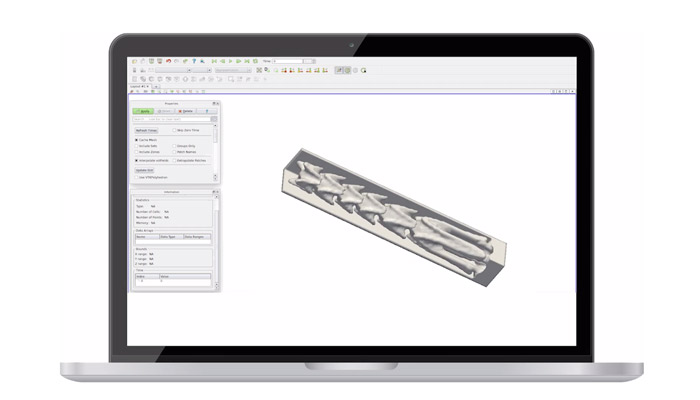 Our main targets are corporates using Additive Manufacturing to build their parts. Our promise is to achieve parts with unthinkable performance.
3DN: What is the importance of design in additive manufacturing?
It is crucial. Using AM with standard design methods is limiting the flexibility of this technology. TOffeeAM is enabling the full potential of AM. In the near future we will allow more functionalities to our code, allowing the design of even more efficient and resilient part.
3DN: Any last words for our readers?
We are hiring! You can get in touch with us on our official website.
What do you think of TOffeAM? Let us know in a comment down below or on our Facebook and Twitter pages! Don't forget to sign up for our free weekly Newsletter, with all the latest news in 3D printing delivered straight to your inbox!