TISSIUM receives FDA approval for its polymerizable vascular sealant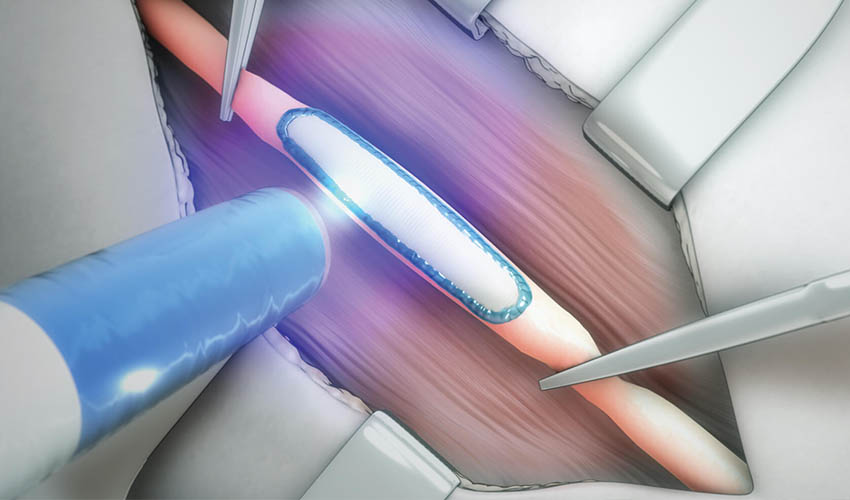 TISSIUM was founded in 2013 to address one of the most persistent medical challenges since the inception of medical procedures: to reconstruct damaged tissue. The medtech company developed a proprietary technology, called biomorphic programmable polymers, to transform the way tissues are repaired, leading to the restoration of their natural function. The technology was initially developed at MIT, Brigham and Women's Hospital, and Harvard Medical School. Recently, the company received approval from the U.S. Food and Drug Administration (FDA) for its Investigational Device Exemption application for its vascular sealant.
The company's biomorphic programmable polymer technology can work similarly to other bioprinting technologies as it enables the layer by layer construction of 3D structures, but also the repair of damaged tissue. TISSIUM uses naturally occurring compounds such as glycerol and sebacic acid in its pre-polymer mixture. The high-viscosity of the pre-polymer allows it to be precisely applied to tissues, with little displacement from other body fluids. Using a blue-light, the pre-polymer is activated so that the resulting bond is both adhesive and elastic, allowing the polymer to comply with the underlying tissue while remaining strongly adhered, essentially acting as tissue itself. TISSIUM is also capable of using the pre-polymer as a resin to build high-resolution 3D printed devices or to load it with drugs before being added to the body.
In the particular case of its vascular sealant, TISSIUM explains that it is designed to address the issue of quickly achieving hemostasis (process to prevent bleeding) following peripheral vascular surgeries. It also offers biocompatibility and a simple preparation and application process for surgeons. In this application, the configuration of TISSIUM's polymer complements sutures as a sealant for a fully effective surgical closure.
"We are pleased to receive this approval from the FDA as it represents a key milestone that accelerates the development of our vascular indication and triggers the further expansion of our broad platform," said Christophe Bancel, CEO of TISSIUM. "We will continue to execute on our strategy to build devices using our core polymer technology and offer applications across multiple therapeutic areas, such as peripheral nerve and hernia repair where we have recently started development."
Therefore, as you will have understood, TISSIUM's pre-polymer can be used in a variety of medical applications: inside the body as sealants, adhesives, barriers, plugs, as a vehicle for drug delivery, as well as implantable devices created outside of the body using 3D printing technology. You can find more information on the official website HERE.
What do you think of this latest application in the medical sector? Let us know in a comment below or on our Facebook and Twitter page! Don't forget to sign up for our free weekly Newsletter, with all the latest news in 3D printing delivered straight to your inbox!