ThisAbles, 3D printed extensions to make IKEA furniture accessible to the disabled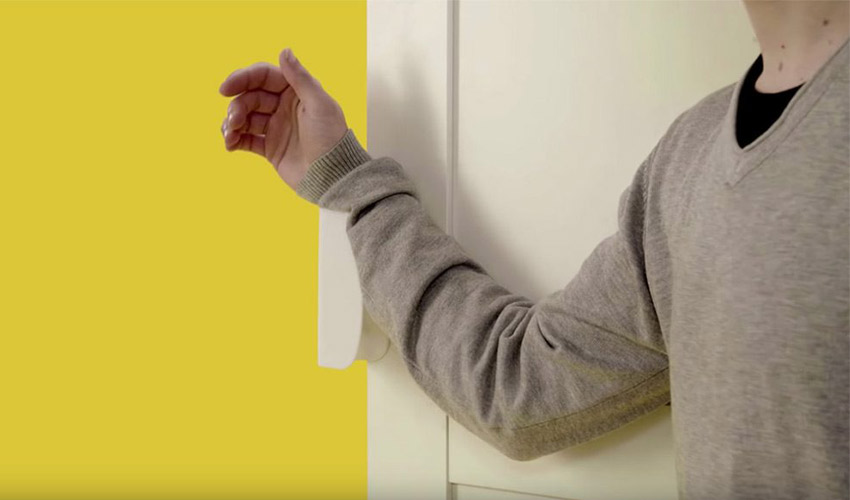 Real estate giant IKEA has just unveiled its new initiative for people with disabilities: ThisAbles is a series of 3D printed objects to be fixed on different pieces of furniture. Launched in Israel, you can download handles for cupboards, sofa risers, window bumpers, etc. Extensions that should make life easier for many disabled people.
IKEA is increasingly interested in 3D printing technologies, whether to create entire collections such as these original coat racks, or to redesign old furniture and revitalise your home. This time the Swedish brand wanted to design a range for people with disabilities, in collaboration with the Israeli association Milbat, which aims to create devices that improve the daily lives of people with disabilities through new technologies.
ThisAble and 3D printing to help people with disabilities
According to both partners, the ThisAble project aims to make IKEA products more user-friendly for people with disabilities. The various extensions are available online as free diagrams, and can be printed in 3D and installed on Ikea furniture such as the Billy library or the Karlstad sofa.
The CEO of IKEA Israel states: "IKEA has promised to create a better life for as many people as possible and we believe it is our duty to push this initiative to the maximum and allow people with disabilities to enjoy a wide range of products, furniture and household items.
At the moment, 13 models are available, ranging from extensions to raise your sofa, making it easier to sit and stand up, handles to open a closet door, larger lamp switches, or bumpers to place on a window to protect against wheelchair impacts.
It seems that all these models can be printed on desktop FDM machines with PLA. Each model comes with a 3D printing guide, instructions and a list of compatible IKEA furniture. You can download the 3D models HERE.
What do you think of Ikea's ThisAbles project? Let us know in a comment below or on our Facebook and Twitter pages! Don't forget to sign up for our free weekly Newsletter, with all the latest news in 3D printing delivered straight to your inbox!