The 'World's Best Tiramisu' Was Recreated With 3D Printing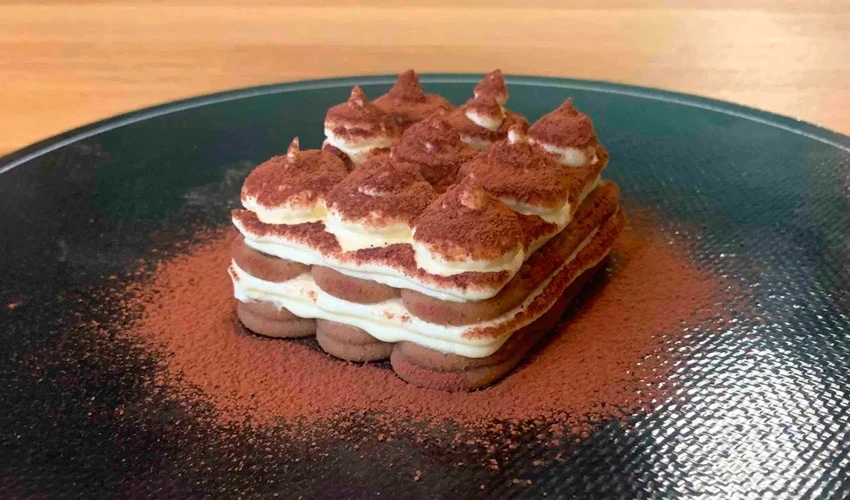 Yes, you read that right. The world's best tiramisu can now be made using 3D printing. This incredible dessert was recreated as an exact replica of the winner the latest edition of the Tiramisù World Cup (TWC). This time, the popular dessert was made with Natural Machines' 3D food printer, in the city of Treviso, in northern Italy. The project is supported by the European Union, and emerged last year when the Spanish company presented its initiative to the organizers of the culinary competition.
As we know, 3D food printing is a technology that is still making its way into the gastronomic field. There are currently many solutions on the market to create 3D dishes, and some restaurants are already adopting it as a complementary method in the kitchen. Even so, there is still controversy surrounding the future of this method of food manufacturing, especially when we talk about 3D printed vegan meat. On this occasion, additive manufacturing has been used to recreate the popular Italian dessert, resulting in what could be considered to be the best tiramisu in the world.
The 3D Printed Tiramisu
Devised by Italian pastry chef Stefano Serafini, this 3D printed tiramisu was made possible after several experiments in which different recipes were tested. The idea is to use the 3D technology of the Foodini machine developed by Natural Machines. Thus, layer by layer, the different mixtures and characteristic textures would be applied until the Italian dessert was achieved. Regarding the use of technology in the TWC, Emilio Sepulveda, CEO and co-founder at Natural Machines, says: "The main objective is the promotion of tiramisu within the competition environment and Italian gastronomy, as well as giving it a greater reach via 3D printing."
The Italian chef has provided his own cream to recreate his original recipe with the 3D printer. Thus, the machine will use the same ingredients and develop the design of the heart-shaped dessert to achieve the pastry chef's original recipe. Francesco Redi, founder of the Tiramisù World Cup, highlights the role of 3D technology, adding, "It allows you to make a recipe from anywhere in the world that is very similar to the original." Sepulveda defines his 3D printer as a "miniature food factory," commenting, "our machine does not alter the taste or quality of the ingredients that you put and you don't need those ingredients to be special for the machine." More information can be found on the TWC competition website HERE.
What do you think of this 3D printed tiramisu? Let us know in a comment below or on our Linkedin, Facebook, and Twitter pages! Don't forget to sign up for our free weekly Newsletter here, the latest 3D printing news straight to your inbox! You can also find all our videos on our YouTube channel.