The Top Innovations at Formnext 2023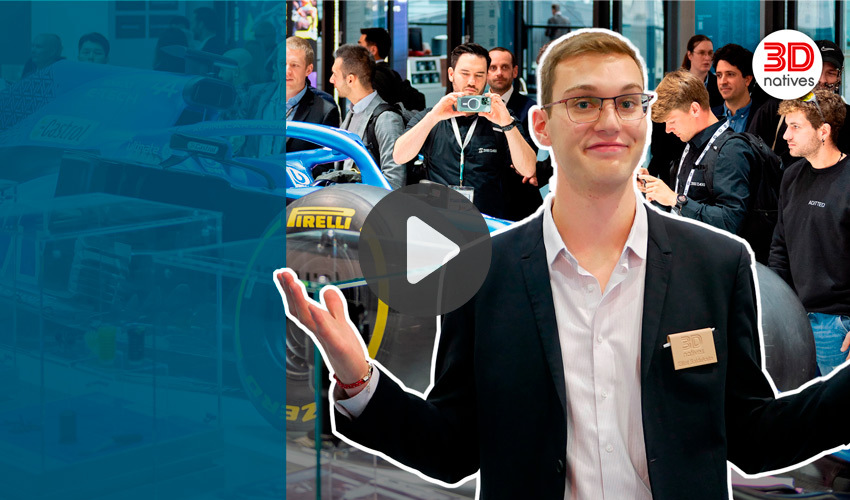 Formnext 2023 is officially over! However, you do not need to leave the show behind just yet. 3Dnatives was on the scene last week to get all the latest news from one of the world's biggest events in additive manufacturing and we still have a lot left to show you. Indeed, you may have already seen the printers that impressed us and now we're back with another video, this time focusing on some of the best innovations that we saw in the halls of Formnext. Follow along with Elliot as he shows new printheads, complementary technologies and revolutionary powder.
First up, we went to Foundry Lab to learn more about its digital casting process. It starts with ceramic binder jetting to create molds before allowing users to insert metal and heat it up to create perfectly die-cast parts at the fraction of the cost and time of traditional foundries. Next, at 3D Lab we learned more about the ATO Lab solution which allows users to turn molten metal into perfectly produced powder, even adjusting the size and shape of the particles thanks to the use of ultrasonic frequencies.
For the last three innovations, printheads were at the fore. Starting with Plasmics, we learned all about the company's incredible induction printhead, the only one of its kind, which can not only go up to 500°C, but can also heat to 250°C in only 4 seconds. Then, we saw Added Scientific and its JetForge kit which can be purchased as a kit and attached to an FDM printer to allow anyone to do material jet 3D printing at home. Last, but certainly not least, we saw the printhead from Liqtra which is compatible with up to seven materials at once. Check them all out in the video above to learn more about these exciting innovations at Formnext, including a bonus surprise at the end!
What do you think of our choice of innovations from Formnext 2023? Let us know in a comment below or on our LinkedIn, Facebook, and Twitter pages! Don't forget to sign up for our free weekly Newsletter here, the latest 3D printing news straight to your inbox! You can also find all our videos on our YouTube channel.