What Were the Post-Processing Trends in 2022?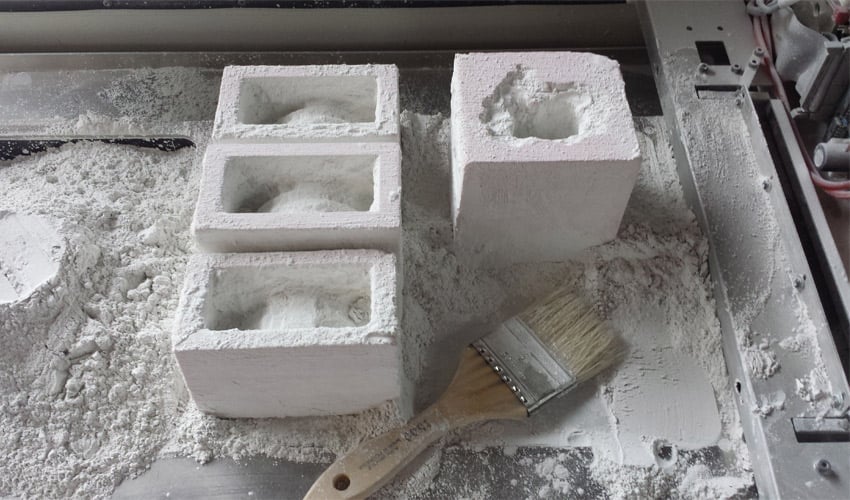 Every year post-processing solution manufacturer PostProcess Technologies unveils a study on the post-processing market including trends, challenges and opportunities for users. In this 4th edition for 2022, the results are constant from previous years: post-processing remains a time-consuming step that needs be more automated while still offering sufficient quality for the end parts. Moreover, it seems clear that users are becoming increasingly sensitive to Environment, Health and Safety (EH&S) issues. Depending on the 3D printing process used, it would seem that personal safety is an increasingly important concern, especially when it comes to handling powders. Finally, the manpower required for post-processing is another growing issue – users would like to shift it to higher value-added tasks. There is a perceived need for automation of certain processes, a need that is found throughout the additive manufacturing market.
For the fourth consecutive year, PostProcess Technologies surveyed a number of additive manufacturing users around the world to understand their uses of post-processing in 2022 as it is such a key step in the 3D printing value chain. This year's study shows that more than half of the respondents employ at least two printing processes. And, as in previous years, three stand out: extrusion (54%), photopolymerization (48%) and powder bed fusion (37%). Not surprisingly, print support removal, resin removal and de-powdering are the three of the most used post-processing methods in the market – at 54%, 42% and 35% respectively.
What are the Most Demanding Post-Processing Processes?
As you know, each 3D printing technology comes with its own advantages and limitations, whether in terms of process, compatible materials or post-processing. The PostProcess study looks at some of these limitations, depending on the 3D printing technology used. For example, for vat photopolymerization, the majority of respondents say that current post-processing techniques are acceptable but could be problematic in the future, much more so than other technologies. This is because they consider the removal of excess resin to be laborious and messy.
Meanwhile, for powder-based processes, the challenges mostly center around questions of hygiene, safety and the environment. More than 50% of respondents believe that there is a significant health risk to the user due to the powder particles released during the post-processing stages. This is why wearing a mask and gloves is mandatory.
Extrusion and material jetting are the two least demanding processes in terms of post-processing. However, the study qualifies this point by stating that for 40% of FFF users, post-processing quality is a challenge, especially in terms of uniformity. Another challenge is the time it takes to get a satisfactory finished part – this is still considered too long.
Finally, the study looks at HP's Multi Jet Fusion: it is the most used process for production purposes (37%). Its users consider the currently available post-processing methods to be sufficient, but say that they could pose a real challenge in the future to continue this manufacturing on a larger scale, with higher volumes. However, HP is offering increasingly automated solutions to address these challenges.
The Expectations and Requirements of the Post-Processing Market
Generally speaking, there has been little change in the challenges and expectations of post-processing users over the past four years. Indeed, most are still concerned about delays that are still too long (55%) or about the consistency of finished parts (47%). It is therefore not surprising that respondents would like to have solutions that would improve the quality of finished parts – with about 76% responding thus – and reduce cycle times (49%). However, what is changing this year is related to the manpower employed to manage these steps. For 47% of respondents, it is necessary to assign it to tasks with higher added value, which calls for a need for automation. This was already observed in last year's study, but it is important to emphasize it because it is the expectation that has the highest growth.
Another interesting point from the study was that users of the material jetting are particularly sensitive to waste management – in the future, it seems that we could expect to find solutions that optimize the processing of materials and their reuse. Finally, for 38% of respondents, there is a need for more effective solutions to ensure employee safety and health and to address current environmental issues. This number is lower than last year (60% in 2021) but remains one of the top 5 areas to be developed. If you want to know more about this study and the market requirements, you can download it HERE.
What do you think about the post-processing trends in 3D printing for 2022? Let us know in a comment below or on our Linkedin, Facebook, and Twitter pages! Don't forget to sign up for our free weekly Newsletter here, the latest 3D printing news straight to your inbox! You can also find all our videos on our YouTube channel.
*Cover Photo Credits: Pilchuck Glass School