The Printed Origami That Can Form 3D Objects in Mere Moments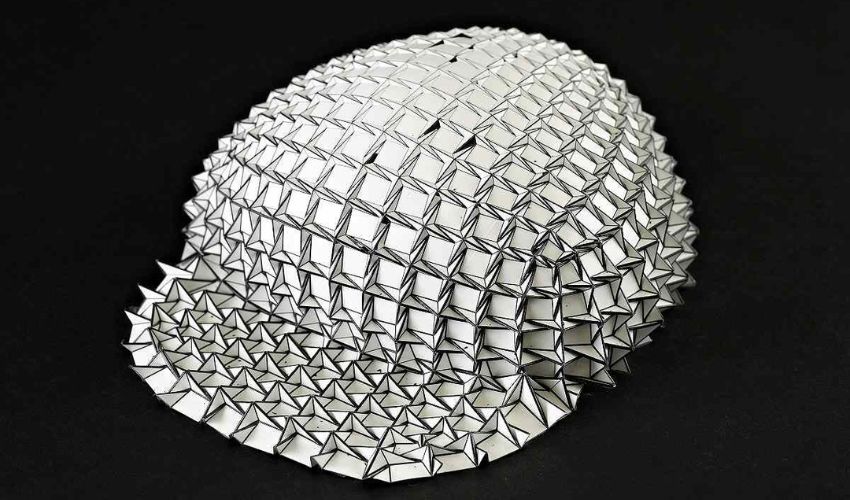 3D printing can be a process that requires patience. Large, complex builds often take a number of hours before completion while industrial 3D printing may take even longer still. That said, the convenience and automation of 3D printing often make it the most advantageous solution. While there are continual studies and tests underway that aim to speed the efficiency of 3D printing machines, one group of researchers from the University of Tokyo in Japan has made a rather unique breakthrough in the material in the form of a harmonious clash between tradition and progress: 3D printed origami. Although not the first time origami and 3D printing have crossed paths, this new development is highlighting the not-to-be-overlooked creativity and utility potential of origami constructions.
The research team has dubbed their new creation process "4D printing" because the 4th dimension, often attributed to time, is drastically reduced after printing. Indeed, the final creation can self-fold into its desired shape almost instantaneously. "Essentially, we're creating flat sheets with origami patterns on them, and these patterns can be complex, taking even a skilled origami artist hours to form. But thanks to our special process, you can pour hot water over these flat sheets and watch as they spring into complex 3D shapes in a matter of seconds," explains Professor Koya Narumi, part of the University of Tokyo research team and Department of Electrical Engineering and Information Systems.
From Polygons to Paper to Product
The process begins as a digital creation, mapped out thanks to an algorithm created by the research team. It then enters production as a flat, 2D printed sheet that can later be bent into the desired shape similar to paper being folded into origami shapes. The designs are printed on a heat-sensitive plastic sheet in a process akin to material jetting. The process laid out in their research paper as 'Inkjet UV Printing' possesses similar qualities to 3D printing's material jetting, as the materials that are printed react to UV light. Additionally, the print consists of multiple material layers including a primer, the base ink layer, and a clear protective top layer which is waterproof.
The unique design of the print creates gaps in the page where folding will occur, leaving an open space exposing the heat-sensitive plastic underneath the heat-resistant ink layer during the printing process. The end result is that the printed sheet, when exposed to hot water, immediately folds along preplanned lines as the water comes in contact with the reactive plastic. This allows complex designs such as a rabbit, globe, or even a wearable cap to take shape immediately.
Although the research is still ongoing, the team hopes that future applications of this technology will expand the materials available and thus the number of applications. Above all, the team hopes to use this technology to reduce waste in various production chains. They have already highlighted the fashion industry as one of their main targets, alongside medical items and even disaster relief. For more information regarding the team and their research, click HERE.
What do you think about "4D" origami? Let us know in a comment below or on our LinkedIn, Facebook, and Twitter pages! Don't forget to sign up for our free weekly Newsletter here, the latest 3D printing news straight to your inbox! You can also find all our videos on our YouTube channel.
*Cover Photo Credits: The Yomiuri Shimbun