The Growing Market of 3D Printed Implants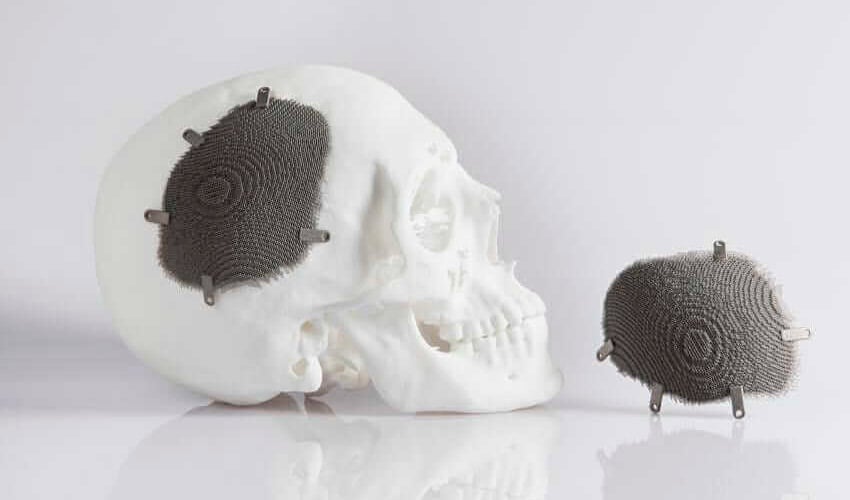 Research firm, Precedence Research, recently published a report on 3D printed medical implants. According to the report, 3D printed implants should generate more than 9 billion dollars in 2030 against 1.5 billion in 2020, an annual growth of 19%. Faced with increasingly complex surgical operations, additive manufacturing could meet a real need for practitioners who want to practice and reduce the risk of associated errors. The study reveals that the orthopedic market would be one of the main growth vectors: 3D printed orthopedic devices alone would represent a growth of 25% between 2021 and 2025 or a revenue of 1.94 billion dollars. In addition, the report highlights the importance of the 3D printing materials used, which have significantly contributed to this increase in turnover.
The medical sector has been tested more than ever in recent times, the health crisis having revealed many weaknesses, especially in terms of the supply chain. 3D technologies already had a key role to play and COVID-19 has only accelerated this trend. It must be said that they allow the design of all kinds of tailor-made medical devices, anatomical models, surgical guides, etc. Healthcare professionals are thus able to better prepare their operations, save time and reduce the risk of errors. The patient can benefit from solutions entirely adapted to their morphology, in particular when it comes to an implant that the body must assimilate.
The 3D printed implant meets the needs of practitioners
The market for 3D printed implants is largely impacted by the number of transplants, grafts or even joint replacement. These are heavy operations which require excellent preparation from the surgeons. By using additive manufacturing, they can produce tailor-made implants to reduce the risk of infection, promote better osseointegration (for example by increasing use of titanium in 3D printing) and improve comfort in patients. The implants created are lighter, better follow the shape of bones, and are more durable.
The report specifies that one of the leading applications in the market concerns 
orthopedics
, in particular the adoption of polymeric and metallic 3D printing in complex restructuring operations. These have significantly important repercussions for surgeries that affect the spine.
Dental
 and 
cranial
 implants are also said to be two important applications, with many craniomaxillofacial operations. On the value chain side, these are the materials that most impact the market's growth with significant investments made in R&D. The study also focuses mainly on the technologies of 
laser powder bed fusion
 , 
material jetting
 and
electron beam melting
.
Finally, the study specifies that North America dominates the market for 3D printed implants possessing more than 30% of the market's shares. In 2022, the Asia Pacific region is expected to become the second largest user of 3D technologies with leading countries such as China, India and Japan. This rise is largely due to an increasing prevalence of dental and bone disorders. There are still a number of challenges to overcome, such as the certification of 3D printed implants, but so far everything suggests that we are on the right track! You can find more information HERE .
* Cover photo courtesy of Novax DMA
What do you think of using 3D printing to design an implant? Let us know in a comment below or on our Facebook, Twitter and LinkedIn pages! Sign up for our free weekly Newsletter here, the latest 3D printing news straight to your inbox!