The Gradual Yet Expanding Integration of 3D Printing in Dentistry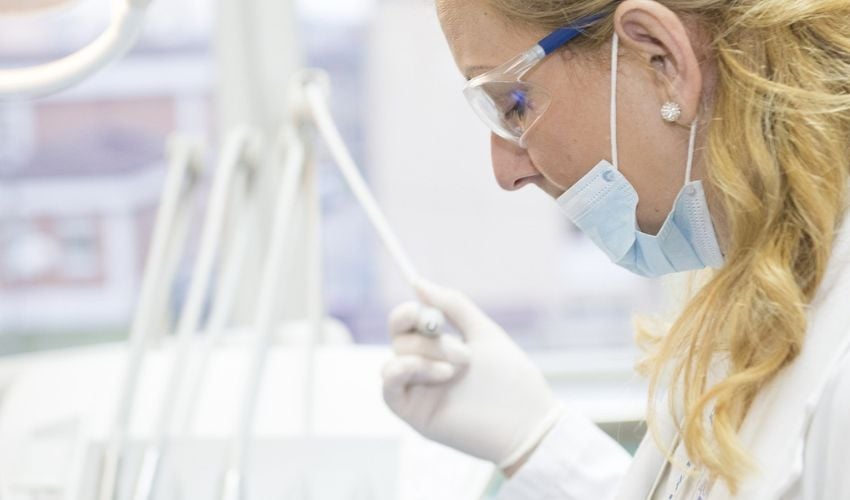 A recent study conducted by the American Dental Association revealed that only 17% of dentists currently use 3D printers as part of their dental practice. Furthermore, of those dentists who do use 3D printers, a significant 67% have incorporated this technology into their practice for fewer than two years. Interestingly, the study also indicated that 21% of non-users are considering acquiring or renting a 3D printer in the future.
Given the widespread applications of 3D printing in the dental sector, it is worth exploring the reasons behind the relatively low adoption rate of this technique. Market research conducted by Markets and Markets in 2022 even projected that the dental 3D printing market would generate a staggering $7.9 billion by 2027. So why haven't more dental professionals embraced this technology? Could it be beneficial for all dental practitioners to incorporate 3D printing into their workflow? And once adopted, what specific uses and advantages does this technology offer in the field of dentistry?
3D Printing Improves Dentists' Efficiency and Cuts Costs
Out of the 277 dentists surveyed, only 17% currently utilize additive manufacturing as part of their dental care practices. So, what drives these dentists to incorporate this technology? According to the survey, 63% of adopters use 3D printing to complement other existing technologies, while 50% aim to improve control over their workflow. Additionally, an equal percentage of dentists, 50%, anticipate that additive manufacturing will enhance their efficiency. Furthermore, 43% of adopters see the potential for cost reduction as a motivating factor.
But does 3D printing truly deliver on the dentists' expectations? The data suggests that it does. Among the users surveyed, a significant 68% reported improved efficiency thanks to additive manufacturing, and 44% experienced a reduction in costs. Additionally, 20% noted a decrease in consultation time, while another 20% reported achieving better results.
When it comes to the specific applications of additive manufacturing in dentistry, the survey found that 62% of adopters use it for manufacturing diagnostic models. Dental splints and occlusal devices are produced using 3D printing by 50% of dentists, followed by surgical guides (48%), temporary crowns and bridges (36%), transparent aligner models (29%), and crown and bridge models (26%). However, it is worth noting that the majority of dental users (more than 50%) employ additive manufacturing for less than a quarter of the devices they manufacture.
21% of Respondents Plan to Use 3D Printing
Despite the benefits reported by dentists who use 3D printing, there are factors that hinder its widespread adoption within the sector. Firstly, a significant number of dentists (44%) rely on laboratories to manufacture their dental devices, which limits their direct engagement with additive manufacturing. Additionally, 39% of non-users are deterred by the cost associated with implementing 3D printing technology. Furthermore, 34% of dentists perceive additive manufacturing as irrelevant to their profession, leading to a lack of interest in its adoption.
However, it is important to note that there is potential for growth in the adoption of 3D printing within the dental sector. Among dentists who do not currently use this technology, 21% express intentions to incorporate it in the future, either by purchasing or renting a 3D printer. Additionally, 35% of non-users are considering acquiring training in 3D printing, indicating a growing curiosity and openness to exploring its potential applications.
Considering these factors, it raises the question of whether the dental sector will experience an increase in the adoption of 3D printing in the coming years, and if so, at what pace. The potential benefits of improved efficiency, cost reduction, and enhanced outcomes may drive more dentists to embrace this technology, while addressing concerns related to cost and relevance could contribute to its wider acceptance within the profession.
What do you think of this study on the role of 3D printing in dentistry? Let us know in a comment below or on our LinkedIn, Facebook, and Twitter pages! Don't forget to sign up for our free weekly Newsletter here, the latest 3D printing news straight to your inbox! You can also find all our videos on our YouTube channel.