Introducing the Forward AM Innovation Award's 4 Finalist Start-Ups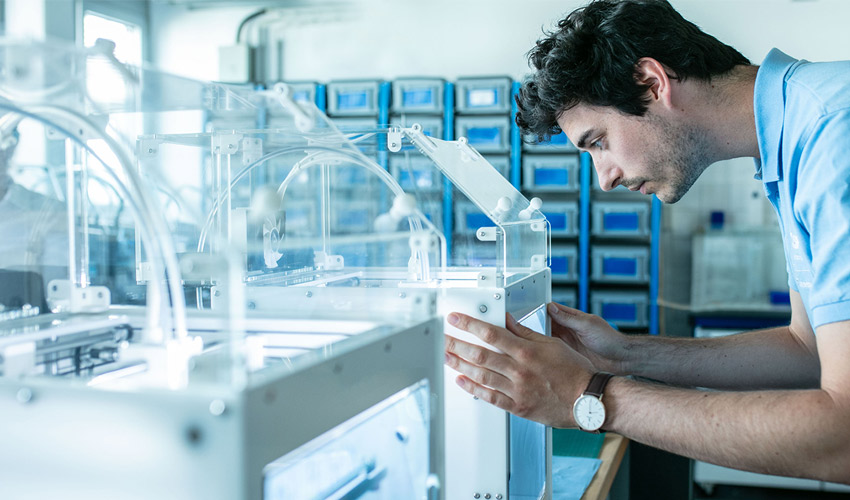 At the end of January, Forward AM, the brand of BASF 3D Printing Solutions, launched an international contest for start-ups using 3D printing for innovative concepts A total of 145 applications were submitted from 36 different countries. A few months later, we now know the 4 finalists for the "Forward AM Innovation Award": Cosm Medical, HILOS, SYOS and WYVE. They will present their vision on June 30th during an exclusive virtual event: register now for free HERE to meet the finalists, the contest's different sponsors and partners, and discover who will be named the most innovative start-up and win the 80,000-euro grand prize!
There are many start-ups across the globe that use additive manufacturing for a variety of different applications. Offering more flexibility compared to traditional processes, AM now even allows companies to produce end-use parts; giving rise to a vast range of highly customizable, innovative and scalable products with 3D printing. These applications drive the growth of the AM market. It makes sense therefore to hold a competition to reward these start-ups, especially when we see how many applied, in sectors as varied as automotive, medical, or consumer goods.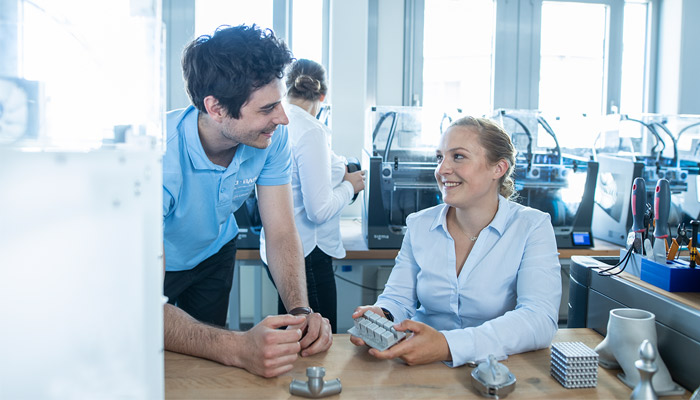 An international contest supported by numerous market experts
The Forward AM Innovation Award is supported by several sponsors such as AMPOWER, AMT, Autodesk, HP, Photocentric, Sculpteo, Ultimaker; and by several supporters including AM Ventures, BASF Venture Capital GmbH, Deloitte and Women in 3D Printing. Together, they selected the 16 semi-finalist start-ups last April and have narrowed it down again to the 4 finalists. These finalists will each receive 20,000 euros worth of goods and services to choose from the sponsors' catalog. They will also benefit from individual coaching sessions with market experts.
François Minec, Managing Director BASF 3D Printing Solutions, added: " On purpose, BASF 3D Printing Solutions is designed as a start-up by BASF New Business where we live by a strong start up culture. Start-ups take a blue-sky approach to new applications and market opportunities, without any inflexible legacy structures that may constrain the development and adoption of new techniques and technologies. We already know that start-ups are harnessing the advantages of Additive Manufacturing to disrupt a broad spectrum of industries and are significantly accelerating the adoption of 3D printing. Our warmest thanks to all the Forward AM Innovation Award sponsors and supporters who share our passion and vision!"
The 4 finalists for the Forward AM Innovation Award
 Cosm Medical, HILOS, SYOS and WYVE are the international contest's 4 finalist start-ups. Each will come and present their vision on June 30th during a virtual pitch; you can also vote for your favorite start-up. One will receive the Public's Choice Award. But who are these start-ups and what applications have they developed? You can read more about them below!
Cosm Medical
Founded in 2017 in Canada, Cosm Medical makes 3D printed pessaries from silicone to combat pelvic floor issues such as incontinence and prolapse. By combining an ultrasound method and artificial intelligence software, Cosm Medical can model and 3D print custom devices to provide patients with better solutions and outcomes. Derek Sham, Founder and CEO of the company, commented, "We're thankful to be finalists of the Forward AM Innovation Award. We appreciate any support as we drive to change women's pelvic health."
HILOS
Founded in 2019, HILOS is a start-up based in Portland, USA. It makes shoes (notably mules) by combining 3D printing and craftsmanship, specifically leather work.  Its goal is to reduce the ecological impact of the shoe industry by developing local and on-demand production. By turning to 3D printing, in this case using TPU, HILOS can reduce waste and offer original pieces while still providing comfort, aesthetics and durability. Its collection of heels is 100% recyclable: each mule can be disassembled and serve another purpose. Elias Stahl, co-founder and CEO of HILOS, stated, ""We're very excited to get to work closely with the executives from some of the most renowned companies in the digital manufacturing space to be able to accelerate applications like ours and bring them to market scale much faster than we would be able to on our own."
SYOS
SYOS (Shape Your Own Sound) was founded in 2016 in France and specializes in the production of saxophone and clarinet mouthpieces. These custom devices are 3D printed, allowing the French start-up to design the right geometry to reproduce the musician's desired sound.  The use of FDM 3D printing allows SYOS to customize each mouthpiece for each musician but also to create different designs with a variety of colors. The start-up currently supports 500 musicians per month. Pauline Eveno, founder and CEO of SYOS, commented: "We are very happy to be in the final of this award and to show the world a great application for the musical world. We want to work on new types of materials and new types of technology to give our customers new types of products."
WYVE
Based in the south of France, close to the waves, WYVE designs custom surfboards using additive manufacturing. The core of each board is made from recycled plastic, thus reducing the ecological impact of each product. The use of 3D technologies also offers great customization possibilities and increased performance to each surfer. Sylvain Fleury, co-founder of Wyve, noted: "We applied because we were convinced that it would bring us significant support through industry partnerships with big names in the market. We are very proud to be a finalist!"
All finalists will benefit from coaching sessions that will allow them to gain more knowledge and benefit from the experience of sponsors and partners. The 4 start-ups hope to accelerate the development and marketing of their applications. Come and meet them on Wednesday, June 30th during a unique virtual event: registration is free and can be done HERE.
Will you attend the grand finals for the Forward AM Innovation Award? What do you think about Anycubic's new products? Let us know in a comment below or on our Facebook, Twitter and LinkedIn pages! Sign up for our free weekly Newsletter here, the latest 3D printing news straight to your inbox!