The Formula One Williams Racing Team Joins Forces with Nexa3D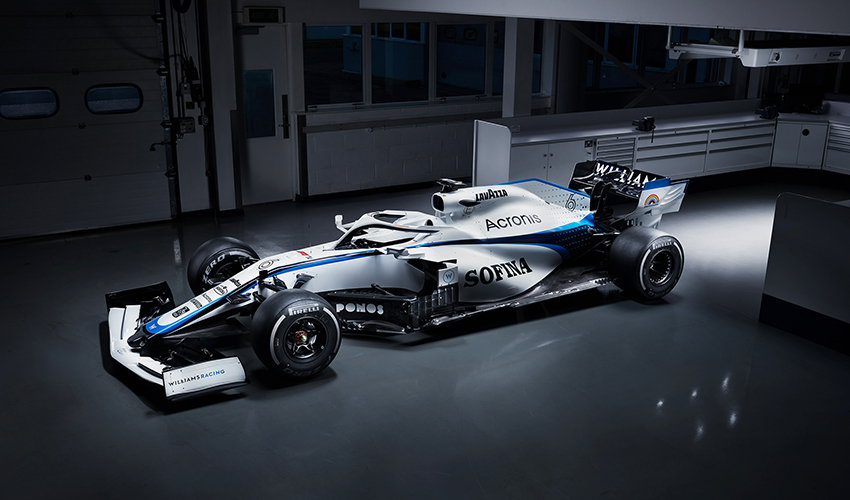 On March 10, the Williams Racing Formula One team announced its new collaboration with resin 3D printer manufacturer Nexa3D. This is yet another partnership between additive manufacturing and Formula One, showing the importance of 3D printing in the automotive sector. Nexa3D will bring its fast polymer 3D printing technology, capable according to the manufacturer of multiplying productivity by 20. While Williams Racing is looking for speed on the track, the team also wants to speed up its production system. And as in many situations, additive manufacturing seems to be the right solution to achieve this.
The growing popularity of 3D printing in the automotive industry is no accident. The technology offers vehicle manufacturers a number of advantages, including production and cost. With 3D printing, the team says it can manufacture complex, lightweight parts in just minutes, unlike traditional manufacturing methods. That's a big time-saver, especially in a fast-paced, highly competitive environment like Formula One. Al Peasland, Head of Technical Partnerships and Innovation at Williams Racing, says, "We're extremely excited to announce our partnership with Nexa3D and look forward to enhancing our additive manufacturing capabilities with their innovative high-speed printing technologies. Formula One is a challenging environment, that demands a continuous improvement philosophy in order to remain competitive. Our partnership will enable the team to continue to push boundaries in 3D printing, and present new opportunities for Nexa3D to further advance their revolutionary technology."
The NXE400 and its fast 3D polymer printing technology
It's official: since the beginning of March, the team's engineers have been using the NXE400 photoplastic 3D printer.  Though right now it is mainly being used for the production of functional wind tunnel parts for aerodynamic testing purposes. Based on LSPc (Lubricant Sublayer Photo-curing) technology, the machine is considered ultra-fast. According to Nexa3D, LSPc combined with structured light technology can significantly reduce 3D printing cycles. That's what Williams Racing is looking for, especially since this process also reduces the number of materials and waste.
Thisnew partnership adds to the long list of collaborations between 3D printing giants and Formula One teams. MacLaren, for example, signed a 4-year contract with Stratasys in 2017, as did Renault F1 Team and 3D Systems. Cooperations that allow us to envisage a common future between 3D printing and Formula One. At least Avi Reichental, co-founder and CEO of Nexa3D, certainly thinks so: "Our partnership with Williams Racing represents the fusion of top-tier engineering and race car performance. With its ultrafast production cycles, the NXE400 represents the Formula One of additive manufacturing at scale. Few companies appreciate speed like Williams Racing and they represent the perfect partner for our polymer 3D printing technology." You can find out more about the partnership in the press release HERE.
What do you think about the partnership between Williams Racing and Nexa3D? What do you think about Ultimaker's donation? Let us know in a comment below or on our Facebook, Twitter and LinkedIn pages! Sign up for our free weekly Newsletter here, the latest 3D printing news straight to your inbox!