TECLA, the new 3D printed house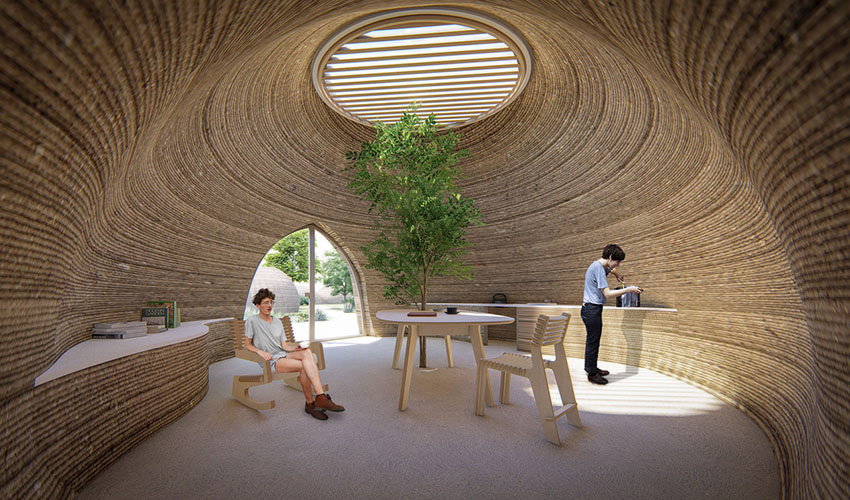 The 3D printer manufacturer WASP, has partnered with Mario Cucinella Architects to embark on an innovative model of a 3D printed house, called TECLA. TECLA is a new circular housing model, created using entirely reusable, recyclable materials taken from the local terrain. They will be launching the first prototype of this habitat in Bologna, Italy and it will be built using the WASP 3D printer Crane. 
The aim of this project is to respond to issues such as the exponential increase of population. In fact, a United Nations report published in 2017 demonstrated that the current global population of 7.6 billion people is expected to reach 11.2 billion in 2100. By 2030, it's nearly 5 billion people that are expected to live in cities. It's no surprise that governments are faced with substantial challenges related to finding housing solutions and even more so finding affordable ones. 
3D printing, a solution for the construction industry?
WASP has been working on the principles of circular economy since 2012 in order to build 3D printed houses in the shortest period of time and in the most sustainable way possible. Multiple collaborative 3D printers will work together on the TECLA prototype – the project has the potential to become the basis for brand new autonomous eco-cities. Moreover, WASP's 3D printers will use locally sourced clay. This means two things, one on hand, this will accelerate the construction process as the 3D printer can produce the entire structure at once, on-site, and secondly this approach will limit industrial waste considerably. 
TECLA was designed by Mario Cucinella Architects, the Founder Mario Cucinella commented on the project: "Together with WASP we aim at developing an innovative 3D printed prototype for a habitat that responds to the increasingly urgent climate revolution and the needs of changes dictated by community needs […] A collaboration that becomes the union between empathic architecture and the application of new technologies."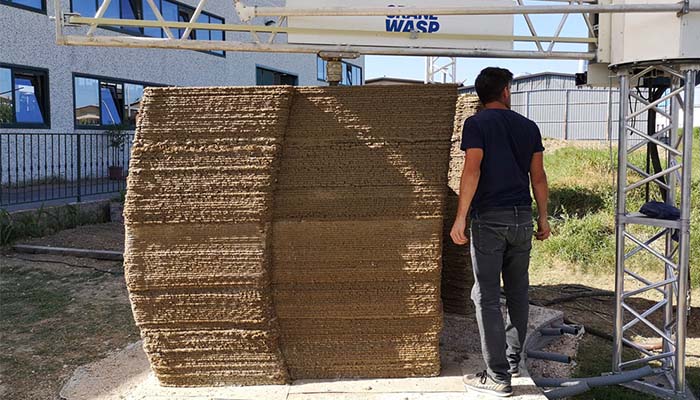 TECLA received planning approval in May 2019 and officially started printing in September 2019, the project is due to complete at the beginning of 2020. As for 3D printing in the construction sector in general, SmarTech Publishing estimated this market would reach $40 billion by 2027. The TECLA project does not stand alone, in fact it's a wave of companies that are initiating new projects thanks to additive manufacturing. For example at the beginning of the month we reported on Be More 3D's 3D printed house in Africa, and Apis Cor just finished 3D printing the world's largest building to date in Dubai. It's 25% of Dubai's building that should be 3D printed by 2030. 
You can find more information about TECLA HERE.  
What do you think of the TECLA project? You can leave a comment in the section below or on our Facebook and Twitter pages! Sign up for our free weekly Newsletter, all the latest news in 3D printing straight to your inbox!