#TALK3D: Meet Bradley Rothenberg, the CEO of nTopology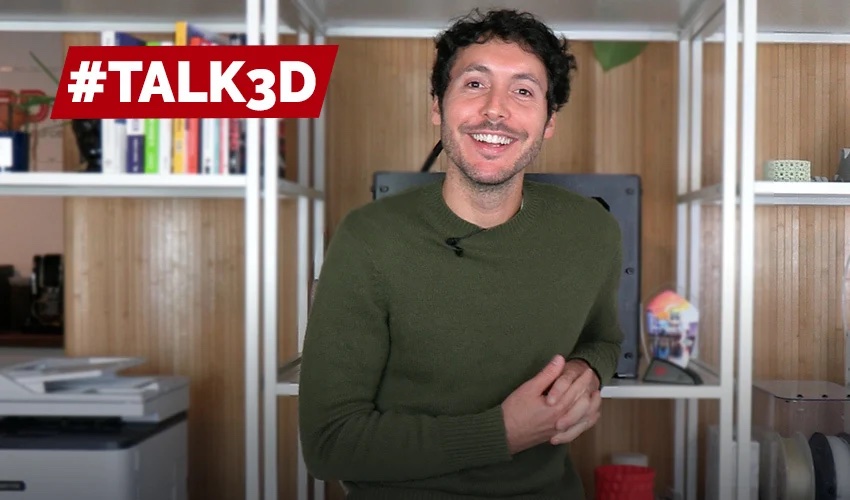 nTopology is an engineering software that specializes in developing the next generation of engineering design tools for additive manufacturing. It helps engineers iterate in real time and design new solutions that were previously infeasible. In layman's terms, the tool increases the possibilities in manufacturing innovations, hence the name nTopology. The "n" stands for "any", while "topology" refers to the mathematical fields that study shapes. Thus, the software unlocks complex geometries and performance capabilities not possible with traditional CAD software. Indeed, it could be said that the software offers the possibility to design parts or products never before created. Currently, nTopology is present in the aerospace, defense, automotive, medical and energy sectors., We spoke with Bradley Rothenberg, nTopology's CEO, to learn more about the company, its inspirations and its goals.
Check out the #TALK3D video to learn the answers to a number of pressing questions. Including, but certainly not limited to, what are the benefits of nTopology software? What are the company's furture plans? What will be the impact of 3D printing in the decades to come? Furthermore, you will be able to learn more specifically about the solutions nTopology has designed to create never-before-made innovations. In Bradley Rothenberg's own words, the company can certainly be considered to be "innovative". And the following #TALK3D video gives you a glimpse of what the New York startup is capable of.
If you want to learn more about the team behind nTopology as well as about what this software can do for you, then you can contact Bradley Rothenberg on his social networks. For those working in some of the industries that are best served by this software, such as automotive or aerospace, what are you waiting for?
Interested in learning from more leaders in additive manufacturing? You can watch all our #TALK3D videos HERE.
What do you think about nTopology? Let us know in a comment below or on our LinkedIn, Facebook, and Twitter pages! Don't forget to sign up for our free weekly Newsletter here, the latest 3D printing news straight to your inbox! You can also find all our videos on our YouTube channel.