#Talk3D: Interview With Sherri Monroe, Executive Director of AMGTA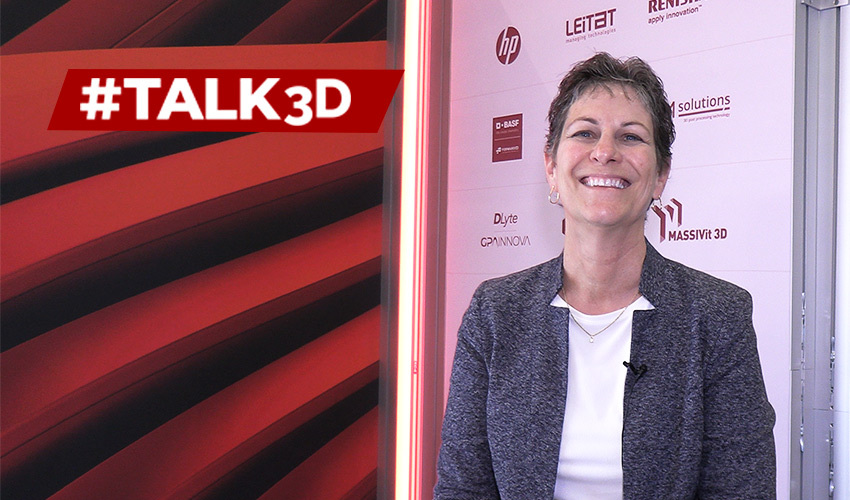 As you know, additive manufacturing has a key role to play in greener, more environmentally friendly production. Namely because by using only the necessary material, manufacturers can reduce waste and consumption of plastic, metal or other materials. This is particularly important because sustainability has become a priority in today's society, and many actors are committed to reducing their environmental impact through concrete actions. And this can be achieved through the adoption of 3D printing. Or at least this is one of the principles on which the AMGTA or the Additive Manufacturing Green Trade Association is based. Founded in 2019, it currently has about 50 members and has been led by Sherri Monroe since June 2022. We had the opportunity to meet her and ask her some questions in our new Talk3D!
The association's website states, "The AMGTA was launched in November 2019 to promote the environmental benefits of additive manufacturing over traditional manufacturing methods." Since its inception, it has significantly increased its membership, which currently stands at around 50. Among them are leading players on the AM market including but not limited to Stratasys, HP, BASF and Siemens. The goal of the association is to promote the environmental benefits of additive manufacturing and to raise public awareness of these issues. Through research and studies, it is hoping to show how 3D technologies are more sustainable and greener than other methods. Sherri Monroe tells us more about her role in the video below:
According to Sherri, "[Additive manufacturing] is absolutely going to be a big part of sustainable manufacturing, and it's really just getting started." So we look forward to seeing what the future holds, as well as finding out how market players will use 3D technologies to minimize their impact on the environment. If you're interested in these sustainability and 3D printing issues, be sure to check out the association's website HERE to learn more!
What do you think of the role of the AMGTA? Let us know in a  comment below or on our Linkedin, Facebook, and Twitter pages! Don't forget to sign up for our free weekly Newsletter here, the latest 3D printing news straight to your inbox! You can also find all our videos on our YouTube channel.