3D printed surgical models for pets will change veterinary care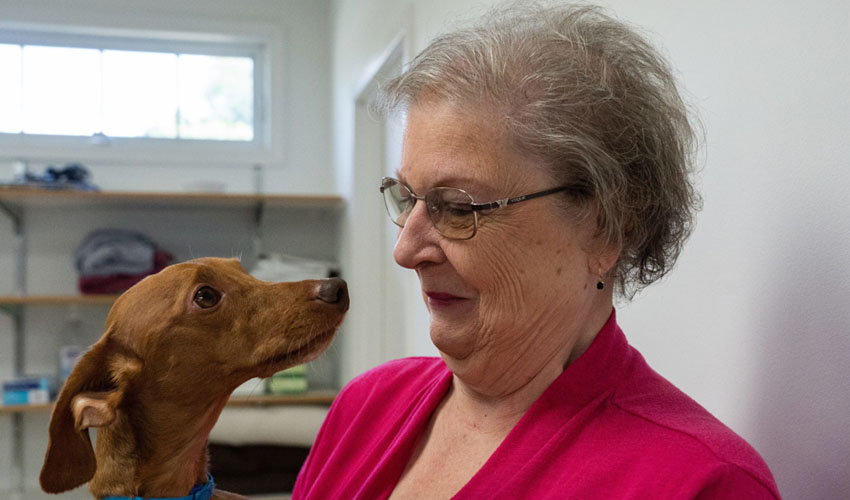 We've mentioned many times on 3Dnatives how 3D printing can enable the creation of tailor-made solutions for patients. By modeling the piece in 3D software, it is possible to achieve a unique and custom-made solution for all morphologies or needs. This is one of the reasons the adoption of additive manufacturing in the medical sector makes so much sense and could become the go-to tool for doctors. In recent months, we've seen a number of breakthroughs that point to very promising advancements in this segment of AM. 
As a matter of fact, this truth is not just limited to patients, it extends to animals also. In New Jersey, dog-owner Loraine Young of Woodstown, noticed that her dog named Andy was unable to walk on all four legs one day. Veterinarians later discovered that Andy was suffering from a life-threatening spinal condition known to affect small dogs with long bodies and short legs. Following this, it was clear to doctors that the dog needed emergency spine surgery. 
It was Saint Francis Veterinary Center that took the dog in. Luckily, Saint Francis surgeons had recently teamed up with doctors at Thomas Jefferson University in a new program. The dog was going to be one of the first pet patient to take advantage of additive manufacturing technology. Thanks to 3D printing, the doctors managed to create a 3D model of the dog's spine that served as a guide for surgery. Thanks to this model, the doctors knew what to do during the operation. Usually doctors would simply be looking at a CT scan, which only provides two dimensions, the mind has to imagine the rest. Being able to see and touch a 3D model brings more knowledge before the operation.
"It not only helped me know where it began, but it helped me know the direction of where all the material and the damage was," said Dr. Mark Magazu to TODAY. "So by having the 3D rendering, I knew exactly where to go in the surgery."
As of today, Loraine Young's dog has recovered, but is still going to therapy twice a week to regain strength in his legs. You can find the full story HERE. 
*Cover Image Credits: The Columbian 
What do you think of this story? Let us know in a comment below or on our Facebook and Twitter pages! Don't forget to sign up for our free weekly Newsletter, with all the latest news in 3D printing delivered straight to your inbox!