Sugar Lab Offers New Valentine's Collection with 3D Printed Chocolate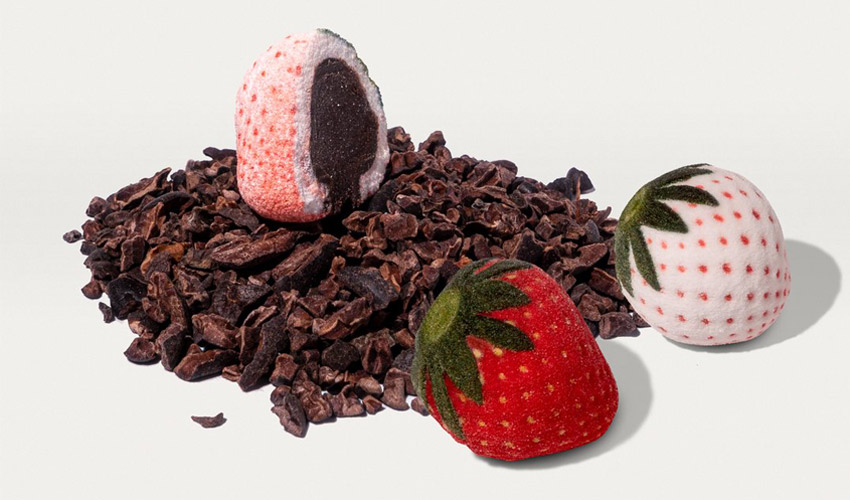 While it may still be cold outside, February is heating up as we get closer to Valentine's Day. As the day of love approaches, people may be scrambling trying to find gifts for loved ones and family. But panic no more, Sugar Lab has a solution for you. We've written previously about the Sugar Labs collections of 3D printed candy, now (just in time for February 14th), they've added something new to their collection: 3D printed chocolate! 
The Sugar Lab is the world's first true digital bakery and is based in East Los Angeles. Unlike many others in the culinary 3D printing industry, Sugar Lab invented a special culinary printer that uses powdered sugar and water, rather than just extruding food pastes. This process enabled them to create beautiful, gravity-defying shapes showing the incredible possible applications of 3D printing in food and design. This is built into the founding of the company, as according to Kyle von Hassen, CEO and co-founder of Sugar Lab, "Our goal at Sugar Lab is to pursue chef-led culinary innovations in partnership with our skilled digital design team, using 3D printing technology." Previously, we covered their Christmas Candy and decorations collection and created a video on the history of the company, which you can see below. 
3D Printed Chocolate in Sugar Labs' Valentine's Collection
Now for February, the Sugar Lab has branched out even more with its first 3D printed chocolates as part of their Valentine's Day collection. In order to create their new bonbons and truffles, Sugar Lab worked with Chef Melissa Walnock of the Culinary Institute of America. Together they were able to create chocolate ganache recipes that where then placed into uniquly-flavored 3D printed shells. There are a variety of choices to choose from including Strawberry-Covered Chocolate Truffles (a play on the traditional chocolate covered strawberries), 80s and 90s Throwback Bonbons and Broken Heart Puzzle Chocolate Shuffles. 
Along with the chocolate, Sugar Lab also is offering its usual candy offerings as part of the collection. These include SMS Text Candy Hearts, Teddy Bear Candy, Sugar Lab Hearts and Heart-Patterned Roses. If sugar isn't really your thing, Sugar Lab also has valentine-themed 3D printed bitters for you to enjoy, like the Diamond Champagne Bitters and Teddy Bear Champagne Bitters. These beautifully designed concoctions are made from the liquid bitters that are used in a variety of cocktails. According to their website, it suffices just to sub them in for any drink that calls for about 2 dashes of bitters. These bitters are the first of their kind and  highlight the extraordinary potential of 3D design and 3D printing in the cocktail and beverage experience. As explained by Sugar Labs' chef, James Bickmore-Hutt, "3D printing with bitters brings function along with incredible forms because sugar and bitters are critical to so many famous cocktails. For Valentine's, the team developed romantic engagement diamonds to adorn Champagne flutes with kaleidoscopic beauty."
All products are vegan, and range from $19.99 to $35.99. The collection is available on their website HERE.
What do you think about the Valentine's Collection and the 3D printed chocolate from Sugar Lab? Will you buy some to celebrate Valentine's Day? Let us know in a comment below or on our Facebook and Twitter pages! Sign up for our free weekly Newsletter here, the latest 3D printing news straight to your inbox!