New study shows growth in the 3D printed surgical model market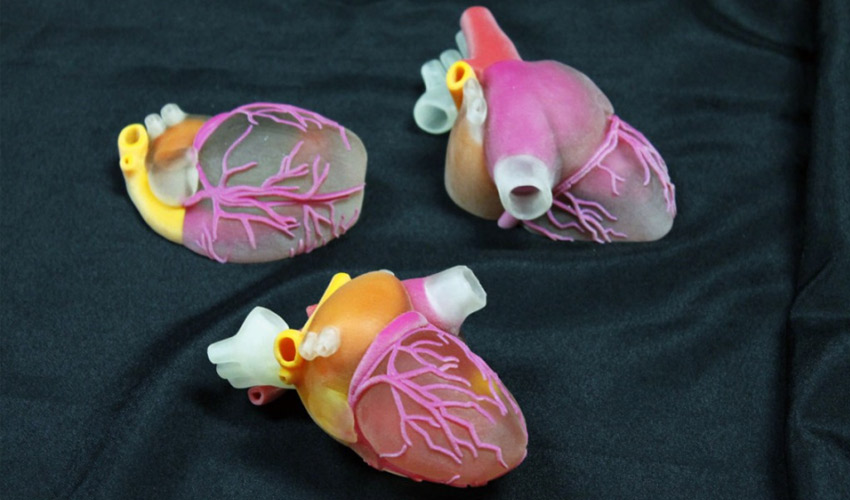 Brandessence Market Research and Consulting has published a study on 3D printed surgical models, highlighting the significant growth expected for this market in upcoming years. In fact, it is expected to reach a value of more than a billion USD by 2025, with an annual growth of 10.57% since 2018. These are promising figures for the industry and clearly show the importance of 3D technologies in the medical sector. Notably, 3D printing can allow for the creation of tailor-made medical devices, fully adapted to each patient. Additionally, these models offer numerous benefits to physicians, including better pre-operative preparation, concrete training materials and reduced risk of error during delicate surgeries.
When we talk about customization in the additive manufacturing sector, the medical field is often mentioned. Today, 3D technologies are viable and efficient means of production to meet the needs of practitioners (who need devices adapted to the anatomy of each patient). As a result, there are therefore many different 3D printed surgical devices, including prostheses and orthoses, visual tactile aids, 3D printed implants, and more. Furthermore, the available technologies and the associated materials make it possible to go even further by manufacturing more precise, biocompatible, and quality solutions. It is not surprising to see that the 3D printed surgical models market is growing by 10.57% each year, reaching an expected value of 1.022 billion U.S. dollars by 2025 compared to 505.9 million in 2018.
The market for 3D printed surgical models dominated by North America
The published report notes that North America is expected to represent the largest market share, with Asia-Pacific recording the strongest growth in the sector. In the United States, for example, there are already more than 6,500 medical device companies. Though it's hard to know how many have successfully integrated additive manufacturing today, already they are making an impact on the industry. One example is SmileDirectClub which designs thousands of dental aligners a day using HP technology. The market is also increasing its capacity in terms of R&D, promoting innovation and new processes to develop suitable medical tools both more quickly and in greater quantities.
In terms of  major players in the market for 3D printing of anatomical models, the study cites such manufacturers as 3D Systems, EnvisionTEC, Stratasys, Concept Laser, but also printing services like Materialise and companies specializing in the medical field such as Zimmer Biomet or Stryker. Note also that all 3D printing processes are used in the medical sector and that the entire value chain is interested in them. If you want to learn more about the study, you can purchase it HERE.
What do you think about the market for 3D printed surgical models? Let us know in a comment down below or on our Facebook and Twitter pages! Sign up to receive our free weekly Newsletter, the latest 3D printing news straight to your inbox!
*Thumbnail photo credits : 3D Operations