3D scanning through structured light projection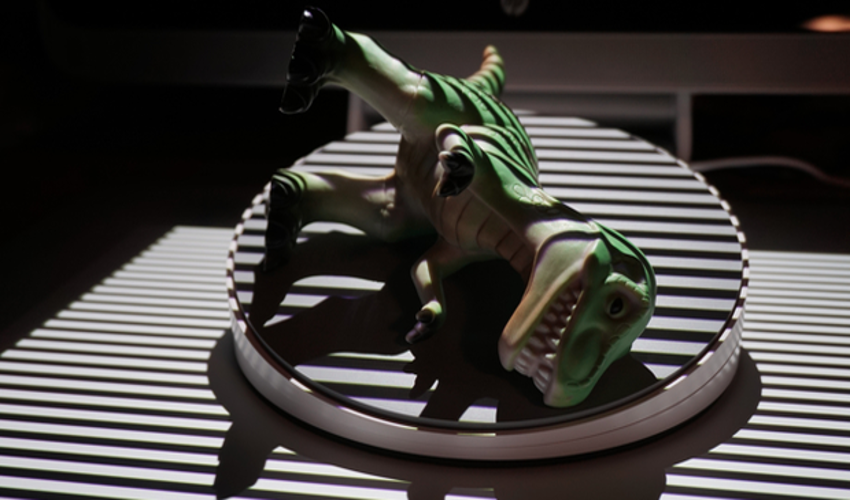 The advances in 3D printing and 3D scanning are progressing at a high pace, but the technologies behind them are still unclear for some. Following our series on the main techniques used in 3D printing, we will now present you with our new series on the different techniques found in 3D scanning, beginning with structured light projection.
3D Scanning as it is nowadays was first developed in the 80s. However, the first to really use this type of application dates back to ancient Egypt, when the Egyptians would recreate the heads of mummies using plaster. Although their way doesn't seem quite technological in itself, 3D scanning today still uses this same principle, working with real samples in order to recreate it digitally.
The main 3D scanning techniques used today are Structured light projection, photogrammetry, and pulse propagation. Focusing on Structured light projection, this technology allows three-dimensional objects to be digitally reproduced. But how is that possible?
In the case of the structured light projection 3D scanners, the scanner consists of a beamer and two cameras. For smaller objects, a rotation plate is also used to place the objects, with a turntable that automates the entire process. Thanks to this process and tools, the objects do not need not be manually rotated when scanning.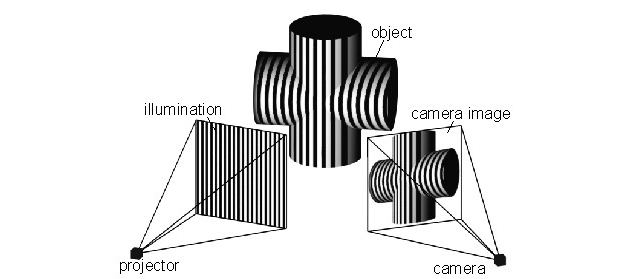 During the digitization process, the object is illuminated by a light pattern. The projector illuminates the object with patterns of parallel white and black stripes of varying widths. The camera then registers the pattern, taking a picture of each projection. This creates a temporal sequence of different brightness levels.
The main advantage of the structured light projection is the quality of the digitization. Some entry-level models, such as the one-touch-S, can even capture textures and colors by successively projecting the basic colors. As with laser scanning, the main disadvantage is the poor detection of translucent or reflective surfaces. However, the problem can be solved with white powder. Structured light projection is typically used for small objects in comparison to laser scanners. It is often used, for example, in forensics or the digitization of our cultural objects.
Follow us on Facebook or Twitter. Sign up for our free weekly Newsletter.