Structo & Materialise introduce PrintWorks Pro: groundbreaking 3D printing dental software
Posted On September 29, 2017
---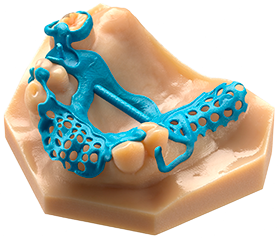 Structo, a specialised dental 3D-printing company, has continued its burgeoning partnership with 3D software producer Materialise to create PrintWorks Pro. This software has the potential to vastly simplify the 3D printing file-preparation process, to help revolutionise the dental industry. Since working on the original program, Structo Printworks, the two companies have been working hard, updating and improving it. This clearly signals the companies' intent to implement wider adoption throughout the dental industry.
The 3D printed dental market is growing at an alarming rate, with Structo's mask stereolithography (MSLA) programs being in four continents. This ambitious collaboration continues the two companies' work towards streamlining the 3D printed dental industry.
"We are proud to contribute towards the advancement of digital dentistry"
But what does this mean for consumers?
This exciting announcement is another step forward. Soon, uncomfortable probing from dentists and biting into 'goo' to get a mouth mould will be in the past, in favour of scans. This scan can then be used to create an extremely accurate replica of one's mouth, without requiring any physical discomfort. And this is partly down to this revolutionary new software, breaking through the barriers of simplicity. These improvements, ranging from support generation, to increased slicing speed and accuracy, increase efficiencies, aiding dentists and consumers. This allows for better service, more accurate parts, and a more satisfied customer overall.
What do you think of these groundbreaking updates to the dental industry via 3D printing? Let us know in a comment below or on our Facebook and Twitter pages! Don't forget to sign up for our free weekly Newsletter, with all the latest news in 3D printing delivered straight to your inbox!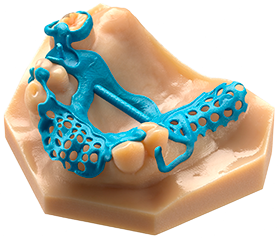 ---
You may also like