Stratasys Commits to Sustainable Manufacturing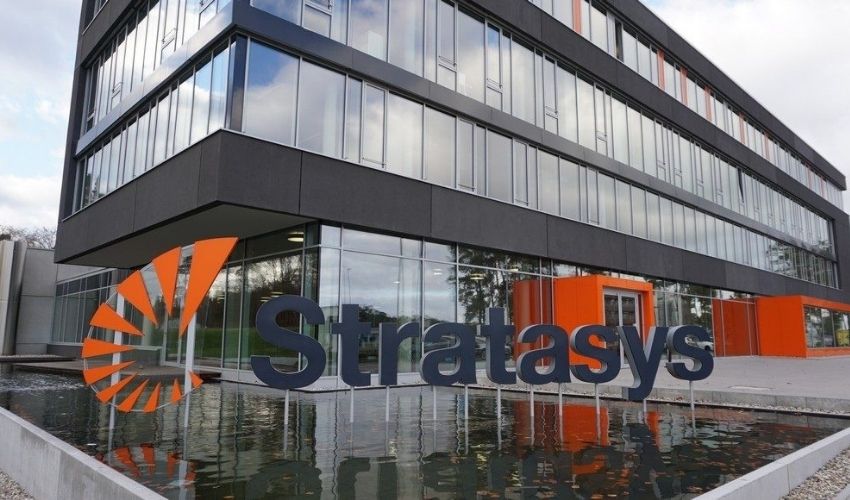 Sustainability is one of the most pressing issues for many businesses across industries. So it's no wonder a leading additive manufacturing company like Stratasys has decided to put forward its action plan for creating a sustainable future. The Israel-based 3D printing powerhouse has outlined its commitment to sustainable manufacturing, focusing on a circular economy, climate action, and social impact.
With Stratsys' newly appointed Vice President of Sustainability, Rosa Coblens, the company has selected four out of the seventeen United Nations Sustainable Development Goals to execute on as part of its 2022 focus areas. "The new global economy requires companies to adapt and overcome unexpected challenges while maintaining a commitment to environmental stewardship. Stratasys is well-positioned to provide production and manufacturing solutions that are resilient, empower local supply chains, and most importantly save lives", says Stratasys CEO, Dr. Yoav Zeif.
Is 3D Printing a Sustainable Manufacturing Method?
It is hotly debated whether additive manufacturing can truly be considered "sustainable" in its current state. Yes, it is true there have been many advancements in recycling materials and minimizing waste, yet overconsumption and social responsibility remain a problem. Recalling a Yale University study published in the "Journal of Industrial Ecology" in which the impact of additive manufacturing on ecology is analyzed, with the study concluding that we must temper the enthusiasm around 3D printing as a "spectacular" eco-friendly alternative to traditional manufacturing.
Of the United Nations Sustainable Development Goals, Stratasys will be measuring business goals against Responsible production and consumption, Industry Innovation and Infrastructure, Climate Action, and Quality Education. Additionally, as part of their commitment to sustainable manufacturing, Stratasys has become a founding member of the relatively new Additive Manufacturer Green Trade Association (AMGTA)—as a non-commercial organization open to any additive manufacturing industry stakeholder, AMGTA aims to commission research that highlights the sustainable uses of additive manufacturing. "Stratasys' Founding Member status is critical to our organization's mission to advance sustainability in additive manufacturing as we secure a selective group of market and industry experts to represent and advance our work to report on the environmental benefits of additive manufacturing," said Sherry Handel, Executive Director of the AMGTA.
What do you think of Stratasys' new commitment to sustainable manufacturing? Let us know in a comment below or on our Facebook and Twitter pages! Don't forget to sign up for our free weekly newsletter to receive all the latest 3D printing news straight to your inbox!
Cover Photo Credit: Stratasys